This addon was started to enhance our survival realm and grew into something well beyond! It will restructure how the entire game is played, making not only a new fresh experience with minecraft, but a great time to share with friends! Recipes are adjusted to be a bit costly, this is on purpose to promote working with friends!
When you start, you will be able to craft wooden tools. However, you will need to quickly craft a primitive bench in order to refine bindings into stone tier tools and above! All equipment crafting has been modified and a new tier, steel, has been added. Diamonds can now be refined into mithril at the chemistry factory to create mithril.
There is a lot of new information to learn. Thankfully all changes and information about the addon have been uploaded and maintained at eden.miraheze.org
We plan to release further content updates as well! If you have ANY questions at all about the addon feel free to message me on discord at TTastic#9132
Again, some things may act funny because this is tailored to run on our realm. 99% of the content should be fine but with any mistakes or bugs, please reach out to me and Id be happy to fix them!
Oveall this addon adds:
- Over 5 new entities to discover in the world, some friendly and others not
- A new tier, steel, that is required to move ahead
- Diamond tier being reworked into mithril
- Custom music on the overworld and nether
- Tons of unique recipes and items
- At least three new plants in the overworld
- Ore deposits that spawn on the surface and contain iron, silver, and salt
- Many other exciting things!
WIKI: eden.miraheze.org
DISCORD: TTastic#9132 (feel free to message me with any questions)
THIS ADDON MAY NOT BE USED FOR PROFIT OR DISTRIBUTION WITHOUT NOTIFYING ME AND OBTAINING MY CONSENT
IF YOU WOULD LIKE TO SHOWCASE THE ADDON OR MAKE A VIDEO ON IT, PLEASE RECIEVE PRIOR APPROVAL
Hope you enjoy!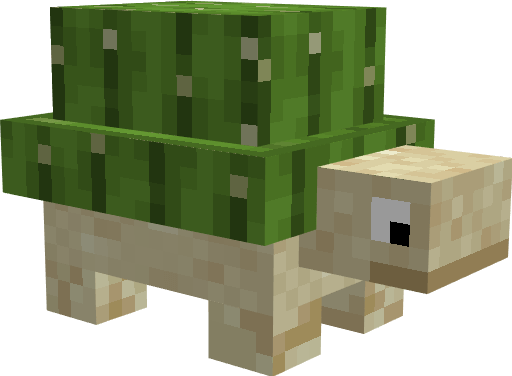 A friendly cactoise, they spawn in the desert!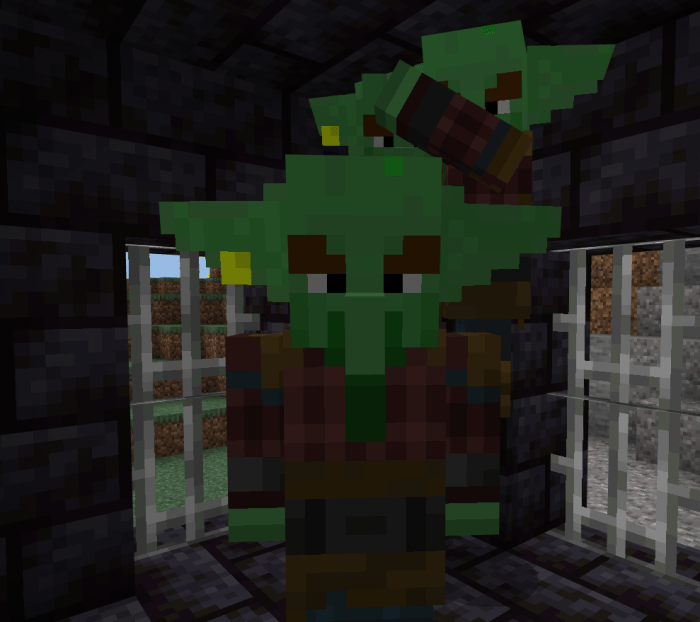 Some caged goblins, be careful, they spawn in the dark!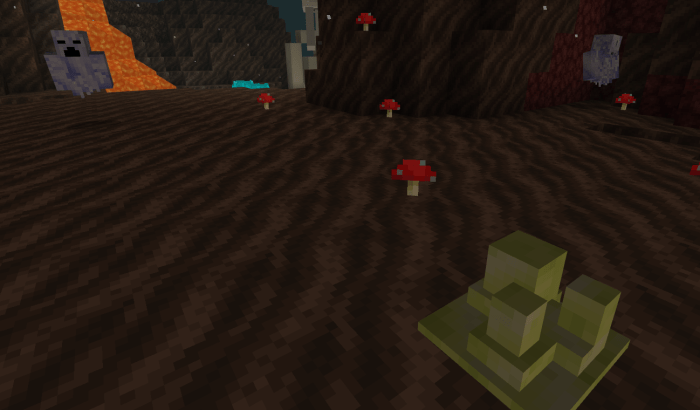 Ghosts and a sulfur deposit found in the nether and needed to refine diamonds into mithril!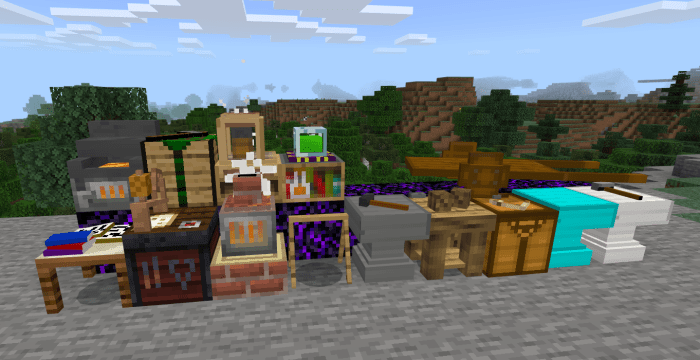 These are the existing 13 new workbenches that can be crafted! There is an in game menu in your inventory you can open to see their recipes! Start with the primitive bench and work your way up to the chemistry bench and writing table so you can produce mithril and XP!
Pictured in the top right is the "Cart". You can build one of these at the carpenters bench and ride it around or pull it with a lead! It also has one full chest of inventory! A great way to travel early game!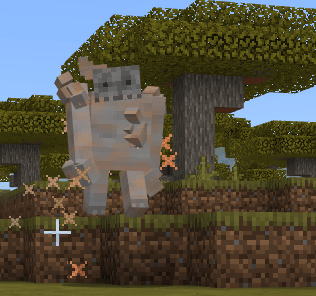 Many new changes and exciting features await you in Eden! This is an ore golem! It disguises itself as an iron ore deposit on the surface. Be careful, they pack a punch!
Make sure to visit our Wiki and feel free to contribute or message me with any questions!
https://eden.miraheze.org
Select version for changelog:

Changelog
Removed the old mcaddon that was not functionating correctly, replaced the new link with one that it!
Installation
Just install the MCADDON file and you should be good to go!
Make sure to create a new world!