Have you ever wanted emerald gear in your minecraft world? Or another use for you countless emeralds? If you do, then this addon is perfect for you! I have always wanted emerald armor, and when actual custom armor released, I knew it was the first thing I would make.
This addon includes custom tools and armor. And its survival friendly!!!!!
Stats:
Emerald Sword: +7.5 Attack Damage
Emerald Shovel: +13 Mining Speed
Emerald Pickaxe: +13 Mining Speed
Emerald Axe: +13 Mining Speed
Emerald Armor: Full Protection
You can also duel wield the sword. It doesnt do anything, except make you look cool.
Pics: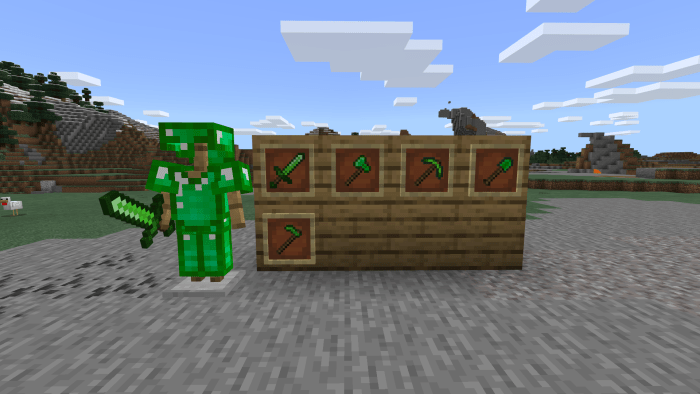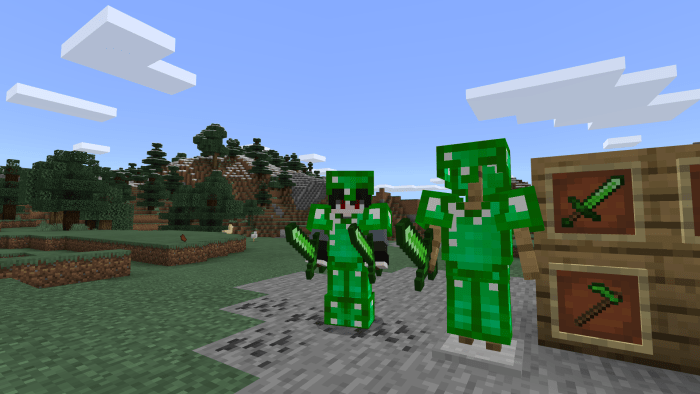 Enjoy the addon!!
Installation
Enable All experimental features
Watch the vid for more detail.
https://www.youtube.com/embed/oc3nvU30_E4