This pack changes both the elytra model and texture into the Ender Dragon's wings! Download and apply this pack to fly with dragon wings! 
Be sure to follow my Instagram @mwcubed and subscribe to my YouTube MWCubed
Features:
The model for the elytra is replaced with a set of dragon wings. The wings are the same model used by the ender dragon, and have opening, closing, and even flapping animations when the player is midair. Note that the elytra is also renamed to "ender dragon wings" with this pack.
Screenshots: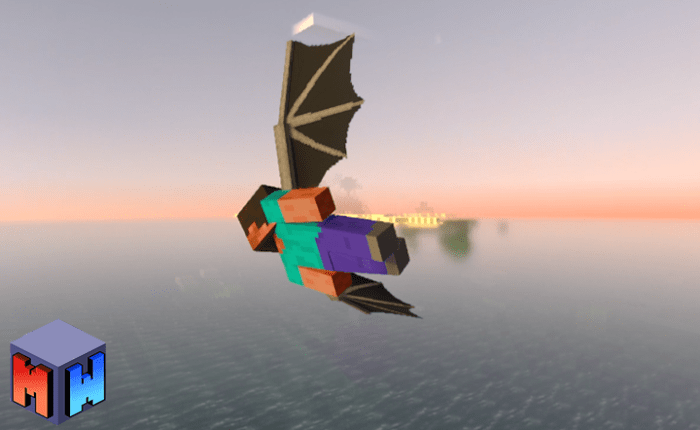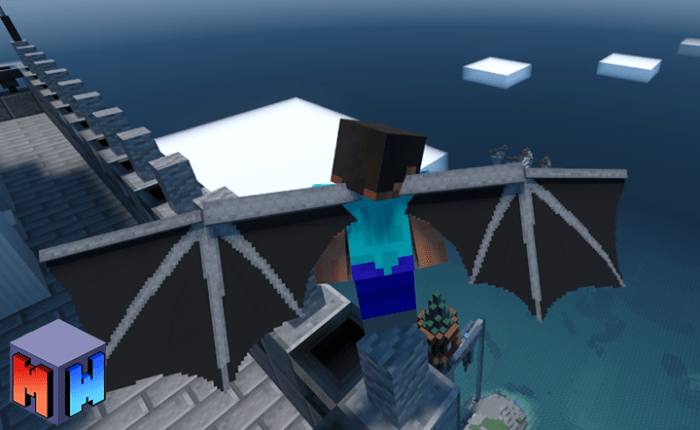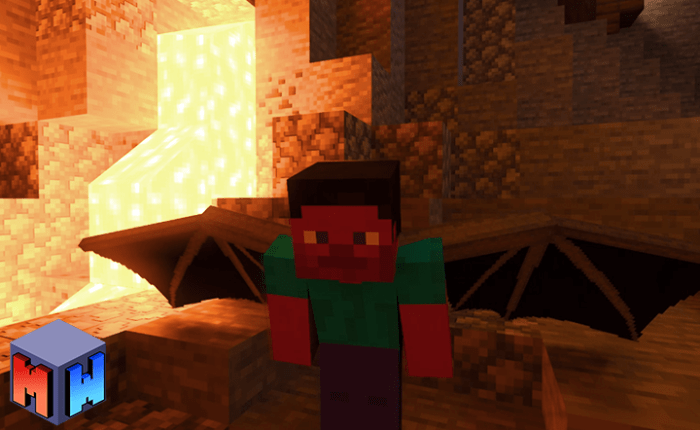 Note that the screenshots are taken with RTX on Windows 10 Edition.
Known Bugs:
Elytra animation when swimming underwater and when the player is sleeping doesn't work quite right. but otherwise the other animations look okay.
Be sure to check out my other Add-Ons!
Installation
Check out my brief installation tutorial by clicking HERE 
Also note that only the resource pack must be enabled for this pack to work, it is not paired with a behavior pack. Apply the resource pack to a world, realm or global resources.