This addon creates a world dominated by mesa biomes.  Rivers and towns can sometimes be found scattered among the wastes, and these may be your only chance to find trees and other resources.
Note: this addon pack requires Experimental Gameplay enabled and has been tested on Windows 10 Edition version 1.12.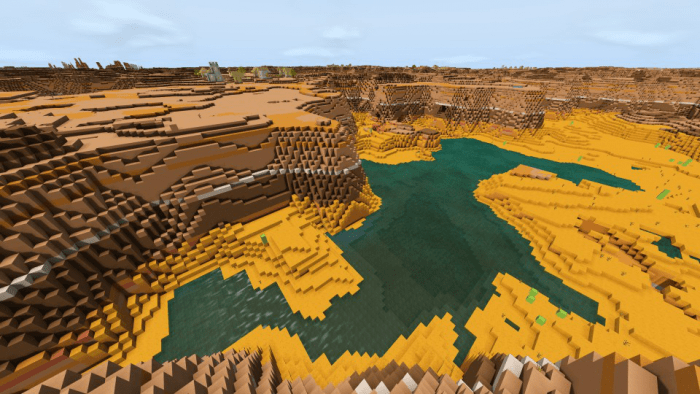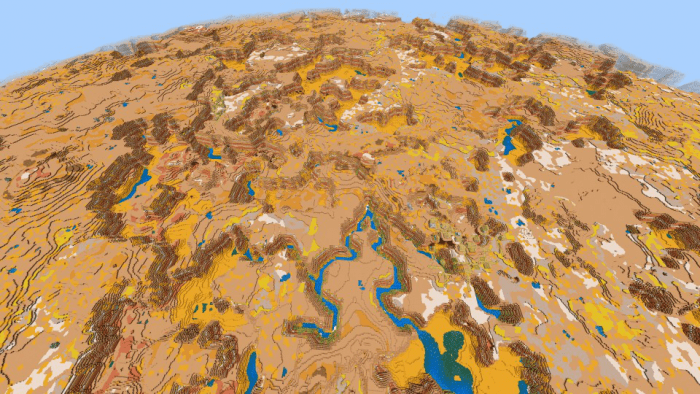 To use this addon:
1. Open the addon file which will launch Minecraft.
2. Create a new world and add the new behavior pack to the world.
3. Enable [Use Experimental Gameplay] in Game settings.
4. Recommended: Enable [Bonus Chest] in case you spawn far from needed resources.
5. Finally start your world.