An awesome Roller Coaster.

In this world you spawn underground. You can click the button which will spawn a Minecart on the rail, then you just need to go forward. All the rails are powered with Redstone, so it will go for you. When you start going, you will go up and up and then you'll go down really fast. At the start and end of the Roller Coaster there is some water that you go into, but you won't drown.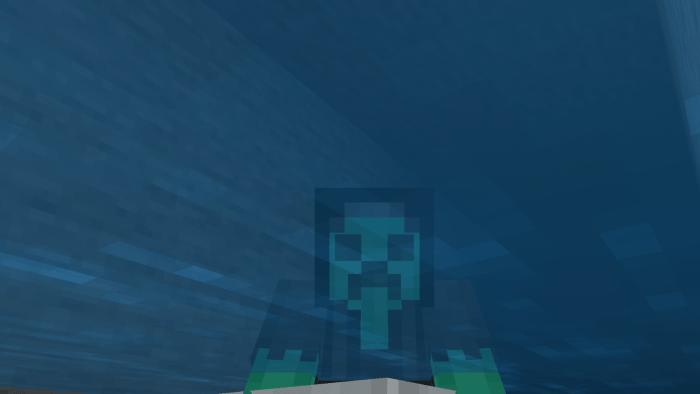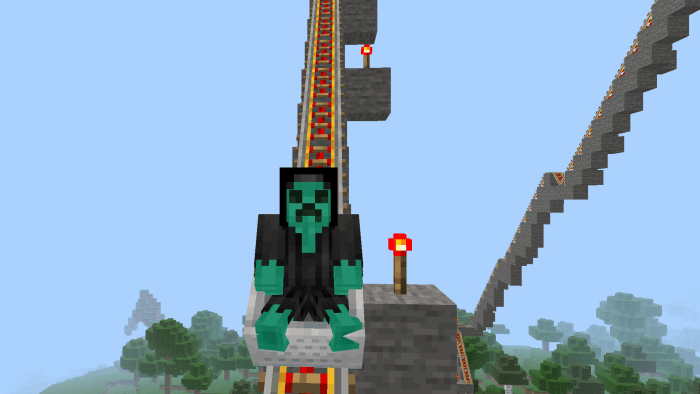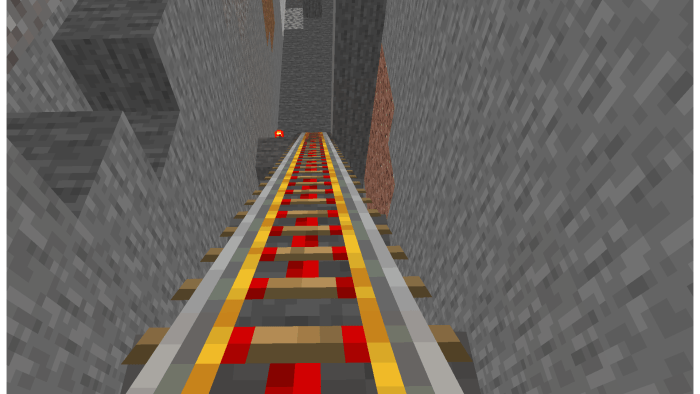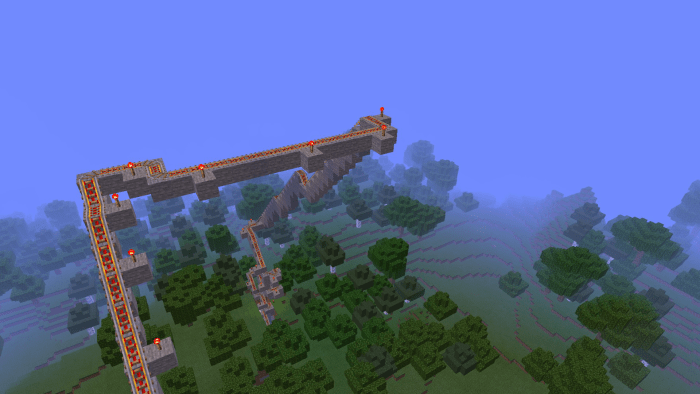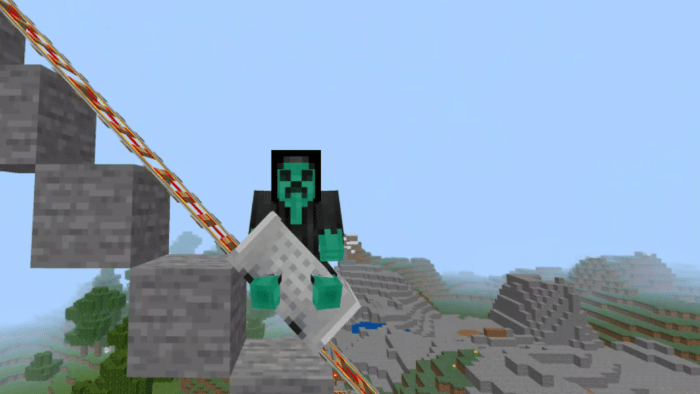 This world includes a big Roller Coaster.
The Roller Coaster is quite dangerous as there are some drops, meaning some parts where the Minecart will fall and land on rails below. There is quite a lot of water included making it more dangerous! This Roller Coaster is probably one of the most dangerous Roller Coaster ever.
The Roller Coaster uses a Minecart which you can press a button to make it appear. Once you get in the Minecart, just go forward. The rails are powered with Redstone, this makes it really fast!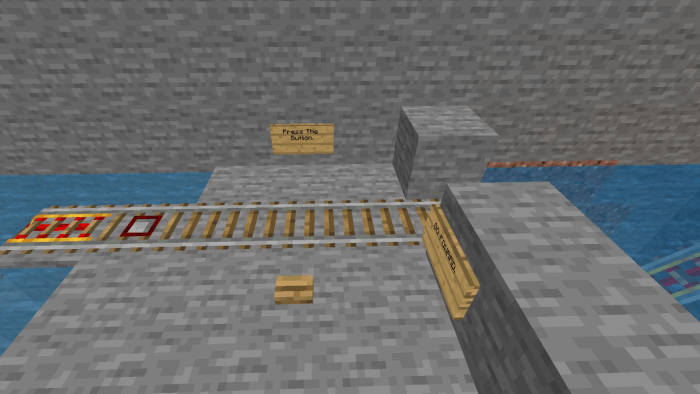 This world should work for 1.16.201 and above!
Select version for changelog:

Changelog
I've made this submission  way more detailed.
No changes to the world was made.

Installation
Click the DOWNLOAD MCWORLD link,
If it asks you to enable notifications, click DENY, then wait around 5 seconds, and then you can click "Skip Ad"  
It will open a tab on MediaFire. Click "Download".
Once it's downloaded you can open Minecraft bedrock and then open the file and it will automictically import it to Minecraft