ESBE_2G is a shader pack for Bedrock platforms makes your world more beautiful works on both mobile and pc.
You don't have to preparation powerful device (iPhone 5s is enough to).
Enjoy your beautiful world!
↓v5.0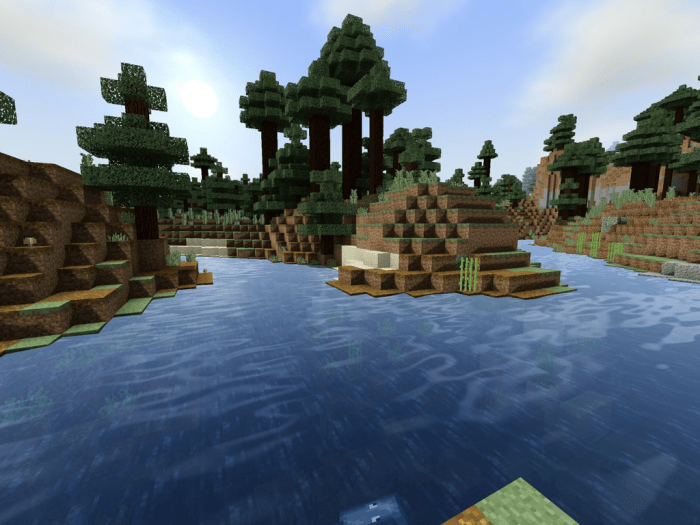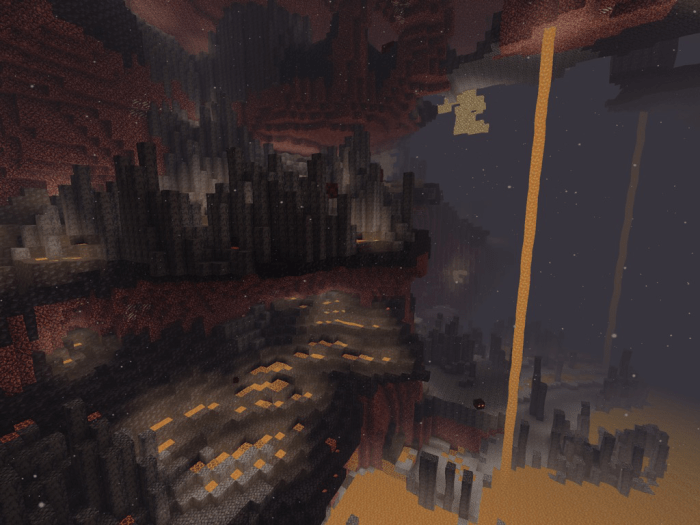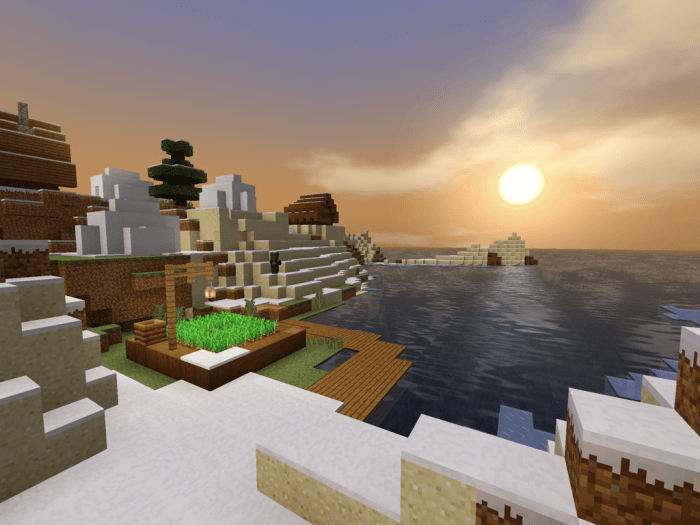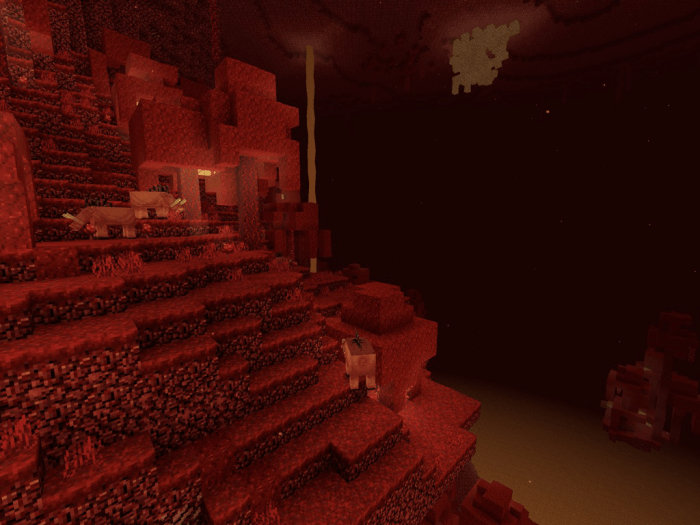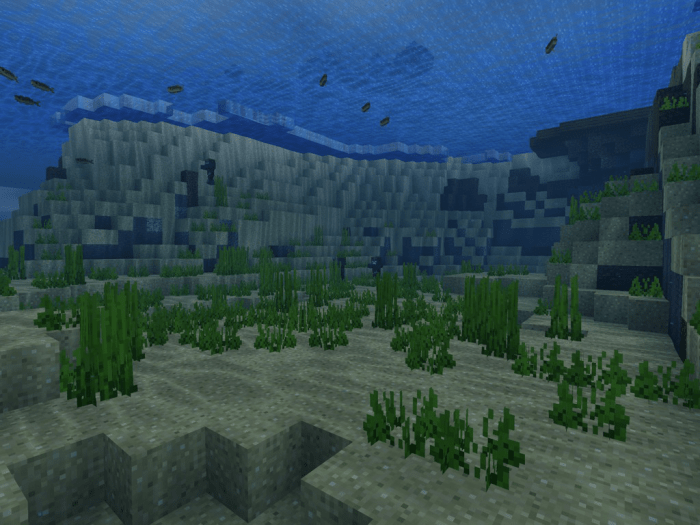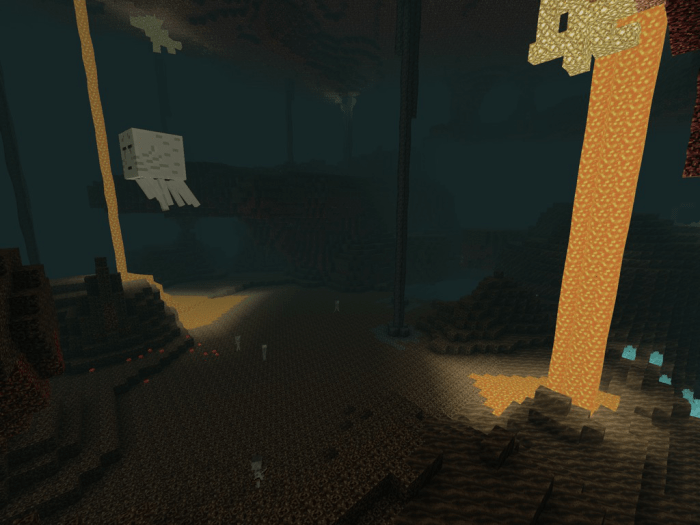 ↓v4.3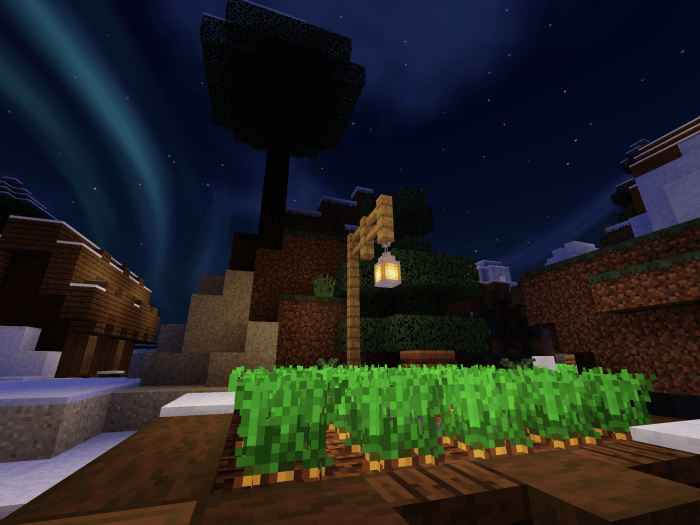 Features
Lightweight depiction
Tone map using NTSC weighted average method
waving leaves & water reflection depiction
Sparkling stars, Enhanced dusk
Beautiful clouds & aurora
Brightness varies depending on the direction
Compatible with both Mobile and PC(Win10)
No useless code
brightness 50 is recommended
Supported Platforms
iOS
Android(doesn't work on some devices idkY)
Windows10
tested on iPadAir3, win10(bootcamp MacBookPro 13inch 2017 TouchBar), win10(corei3-8100 RAM8GB GTX1050Ti)
⚠️Switch, PS4, XBOX 1.13~ , RTXβ & RenderDragon Unsupported⚠️
if you apply this shader, Switch users and PS4 users will not be able to join the multi play.
I'll try to support after RenderDragon is added formally to Win10 or mobile .
(comment 2020/11/25 added)
RenderDragon was arrive to Beta for Win10.
But it's compiled and too difficult to modify the shader files.
Many of shaders may be broken in few months. Sadly.
You are allowed to modify this shader in your personal use.
You are prohibited to distribute it with or without any modification.
see LICENSE.txt for more.
v5.2
bug fixes
Fixed a bug that water caustic effect disappeared in 1.16.100
Fixed tonemapping when rain
v5.1
minor bug fixes
Fixed "laggy" water
Fixed some codes that may cause sky being invisible
I'll soon discontinue the development of ESBE_2G.
Don't worry, I'll make another shader may be called "ESBE_3G".
Thank you for staying with us.
v5.0
Nether update
Added wobble effect to entities and nether view
Added tone mapping for Nether and underwater
Improved rendering of nether particle
Some tweaks of water
Water animation no longer appears in lava
Added support for some devices >>*
Fixed rendering bug on VR devices (may be not
Improved tone mapping of entities
Improved lighting of entities
And more tweaks…
ESBE _ 2G reached 1M downloads on April 23
Thank you so much.
*
If you have black floor bug on mobile device,
go com.mojang>resorce_packs>ESBE_2G~>shaders>glsl>terrain.fsh line7
and rewrite "#define USE_NORMAL" to "//#define USE_NORMAL"
This will disable polygon normal calculation.
v4.3
⚠️Doesn't work with RTXβ
Crops are now waving in the wind
More resource packs supported
Adjusted water surface fog
Improved star fluctuation
Improved clouds render
Reduced underwater lag
v4.2
some bug fixes
Sun & moon are no longer shown in the rain
Remaded the moon
Reduced lag
prepared for future updates
Thanks to ASOwnerYT for proofreading English :)
v4.1
New sun&moon, Bug fixes
snow biome leaves will /time set noon longer be detected as water
(more compatibility with other resource packs
code rendered sun&moon
(you can switch to texture render in pack setting
now leaves waves does not depend on the field of view
no more cursed leaves in structure block
image of description ui is now correct
adjusted water of nether, the_end & swamp
clean up some codes
v4.0
remade water!
    cloud reflection improvement
    underwater ripples improvement
    now cloud magnification is more natural
reduce file size
HAPPY
HALLOWEEN!🎃👻
v3.2 
bug fixes
waves are no more chase you
under water view is no more disturbed
improved performance of leaves
made water waves correct
some improvements of flat shading

works on some devices that has not been worked…may be…
v3.1
・added support to 1.13.0.15 ((XBOX 1.13 unsupported
・added LICENSE.txt
・renewed changeling screen ((English supported!
・some bug fixes
・shifted to GitHub
v3.0
remade water. now the water is affected by sky color.
Adjusted day and sunset color.
v2.1
added ambient occlusion

reduced light source effect

changed water color darker
Installation
Downloads
Supported Minecraft versions
1.10
1.11
1.12
1.13
1.14
1.15 (beta)
1.16
1.8
1.9
Resolution
Shaders