This is a really flat plains type biome surrounded on one side by mountains and birch forest on the other. If you go to the other side of the mountain there is a nice beach area. Other than the main flat land and the surrounding area, there has been no other editing.

I created this world as a flat land for building! I then thought of the reasons I liked the area and thought other people would also like to build in the area.
Change: The river next to the flat area (partially visible in the first image), has been widened and deepened due to suggestion in the comments.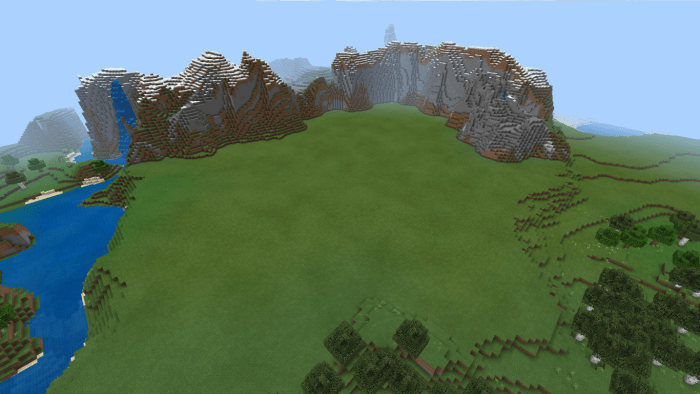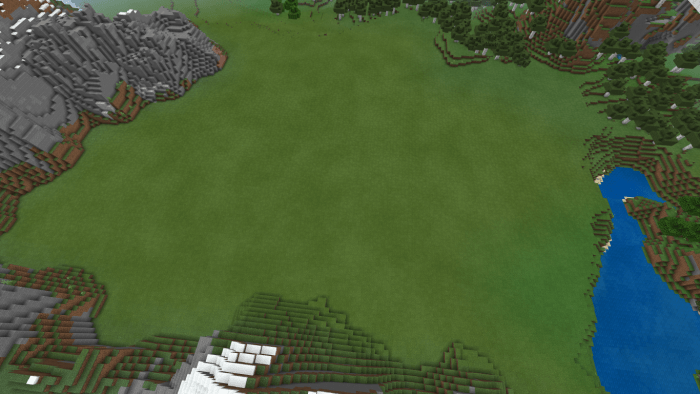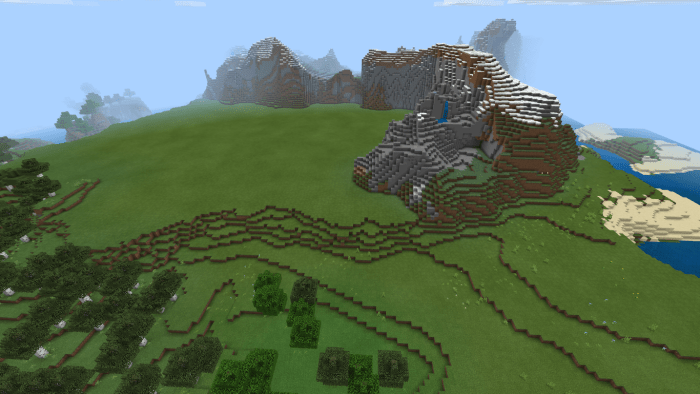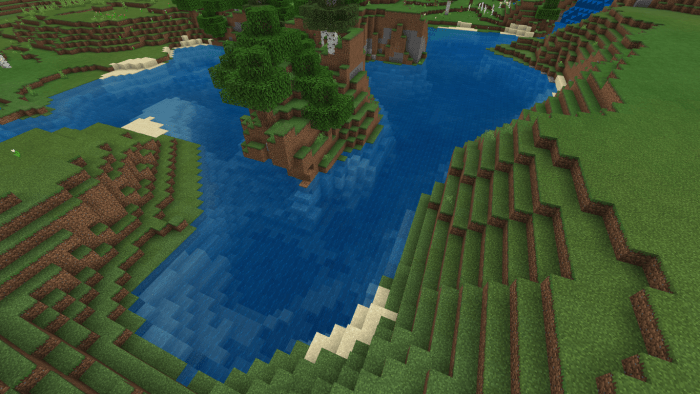 Select version for changelog:

Changelog
Change 1- Suggested by: "ASADVENTURE"- Wider and Deeper River, affects most of the river that is visible from the flat area.