This is a WIP! It is NOT the completed project! Please leave ideas/tips/tricks/etc. you think will make it look better, for example, certain structures and/or buildings you would want added. There will be updates and additions to it in due time, however I will not have a schedule for it. It is created on a flat world so it does not have any surrounding, naturally generating terrain. The sand will be changed to mountainous blocks such as stone and andesite, the sand is simply a placeholder until I get the shape I'm looking for.
This is going to be a mountain range with an elven/medieval-type town/city inside of it!
This is most certainly inspired by SmallishBeans on YouTube! I wanted to create something similar! The inspiration video is: https://www.youtube.com/embed/b2tz9CwV-VU&t=743s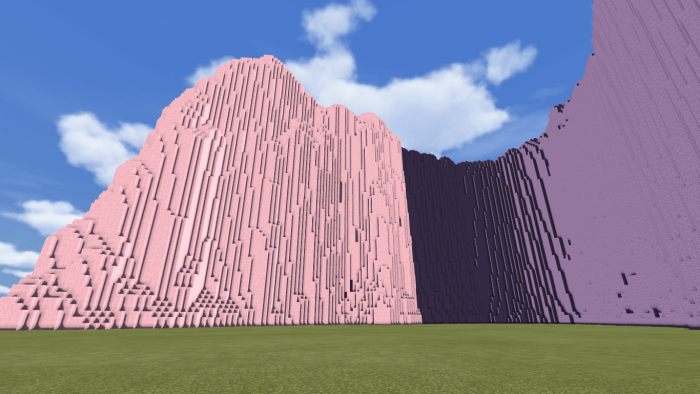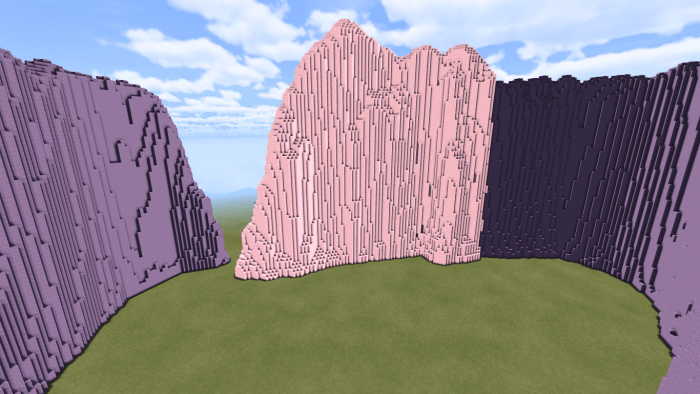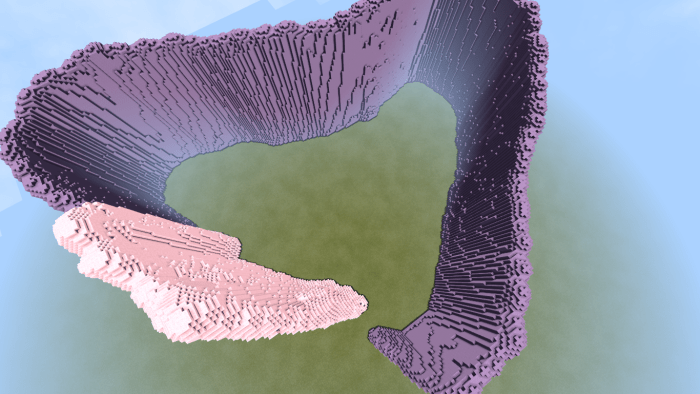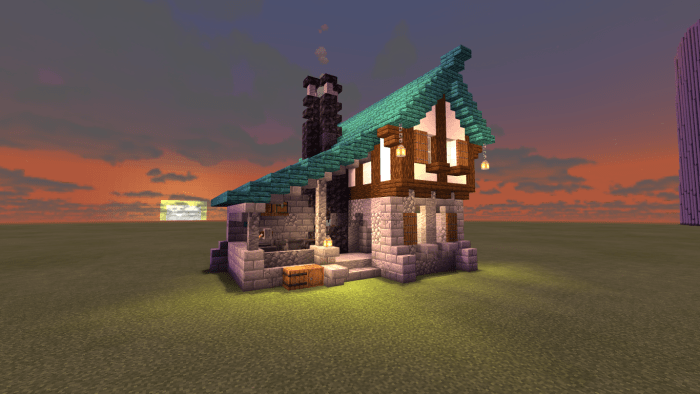 I would not have been able to create this world without the use of GoggledGecko's "World Fabricator" world edit! Please please check it out! It is a really good bedrock version of world edit! Here's an easy link to the MCPEDL submission for it so please check it out if you do any sort of terraforming or such!
https://mcpedl.com/world-fabricator/
Please remember... This is only a TEST/INCOMPLETE VERSION. I WILL be updating it when I feel I've made enough changes! However, do feel free to let me know what you think of it so far!
The one (Soon to be more) building outside of the mountain range is an example of the style that I will be attempting to go with for this world!
Unfortunately, my motivation for this project is very low, as well as I am working on other personal projects at the same time. I am not scrapping this idea, only postponing updates for it indefinitely. I apologize to those who were excited to watch this project update, but please be assured that I will try my best to work on it more once my motivation returns!

Unfortunately, the shader pack used for the images seems to no longer work (for me), so any new pictures will likely be how the map would appear in-game with no texture packs or shaders.
Planned features: Waterfall, several more types of buildings (Bakery, houses, library, etc), bridges, and custom trees. (Let me know of any more suggestions!)
Select version for changelog:

Changelog
Project is postponed indefinitely. I do not know when I will pick it up again since I have no motivation for this. This does not mean I am scrapping this project. I am simply putting it on the backburner. I'm sorry to those who like this map, I will make progress soon when I have some ideas & motivation.