How to Install Minecraft PE Skins for Android
We will guide you through all the necessary steps to learn how to install skins for Minecraft Pocket Edition. Changing the skin of your character will change how your character looks. Here on MCPE DL we regularly update our website with skins which you freely can download and apply on your character.
1. Go to the skins section on MCPE DL and tap on the download button for a skin you want to use. The skin will then be downloaded to your Download folder on your device.
2. Open up Minecraft Pocket Edition and tap on the clothing hanger icon below the player character.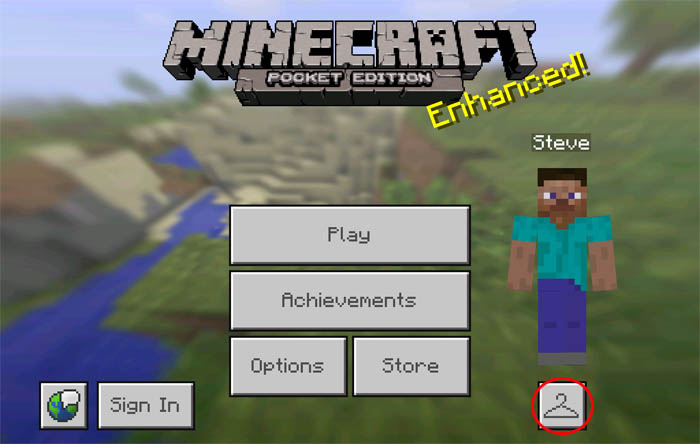 3. Tap on the empty space next to the Alex and Steve skins.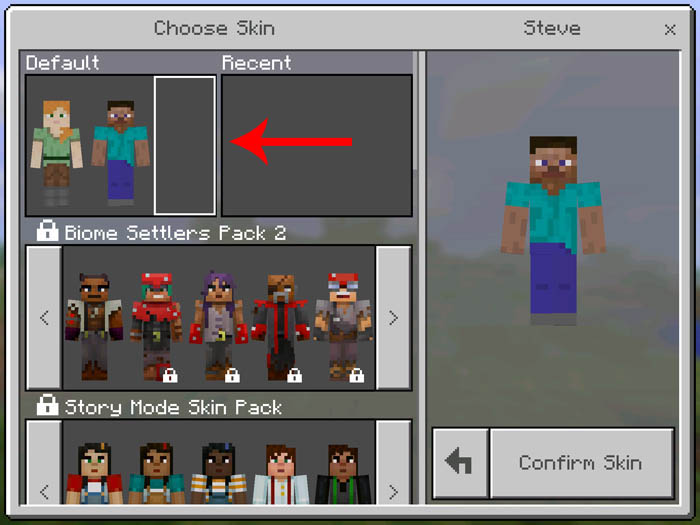 4. Next a new button should appear above the player model called Choose New Skin. Tap on it once to open a file manager and select the downloaded skin. It's most probably in your downloads folder.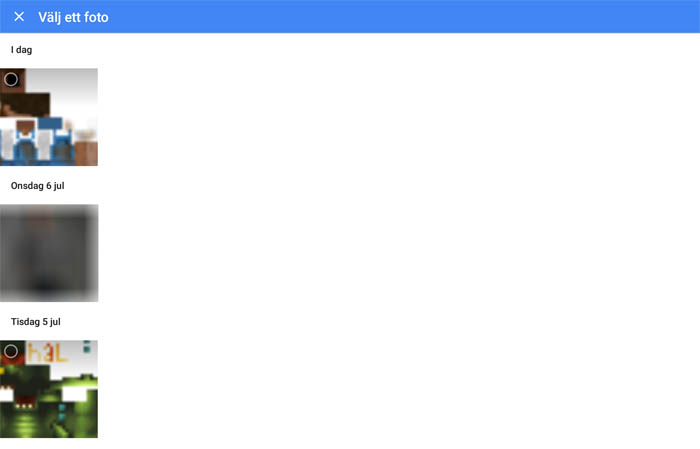 5. Choose the model which looks best for the chosen skin. (Left = 3 pixel arms, right = 4 pixel arms).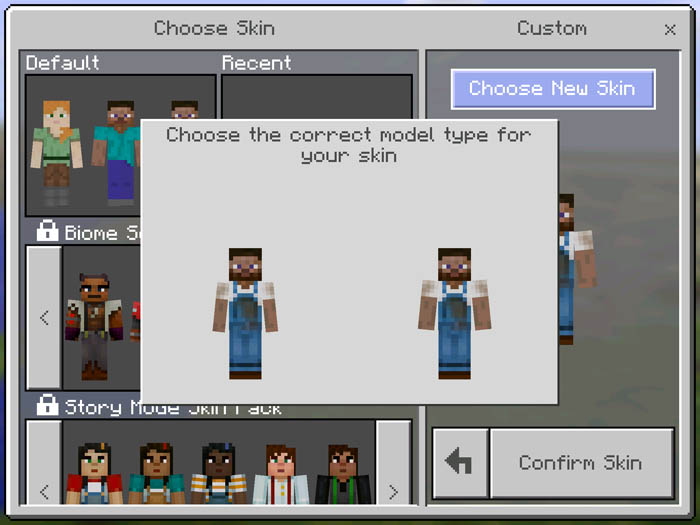 6. Tap on Confirm Skin and then go back to enter a world to make sure it is working. And as you can see in the image down below it works fine!