It's a cold cold place out there!
Looking for quick-unique skyblockles to play with friends? Look no further! This skyblockle, the winter skyblockle, contains everything you need for a quick-paced floating island game! Skyblock? Check! Multiple islands? Check! Starting house? Check!!
Don't forget, this is most fun when played with friends! Get them online when playing, they'll super surprised!
This isn't all, there's a whole lot more to discover. 
Brr... What is a skyblockle?
I'm glad you asked! A skyblockle, among other things, is a mini skyblock, with a twist or different theme to it. You can usually find multiple of these, and they are extremely fun to play for the first time! Some are larger than others, but all of them are sure to pack a surprising punch!
What does this skyblockle have to offer?
This skyblockle covers all your winter needs! Looking for something wintery to play with because it's Christmas? This frosty skyblockle has got you covered! Or, just maybe, you're trying to escape the hot summer! No matter, either way, this skyblockle is always there, waiting to be played!
2 Islands
The second island contains a secret and has lots of loot
Starting island has a house and different resources
Multiplayer Compatible
Trees
Other various crops
Underground ores
Stone
Grass
Free to play!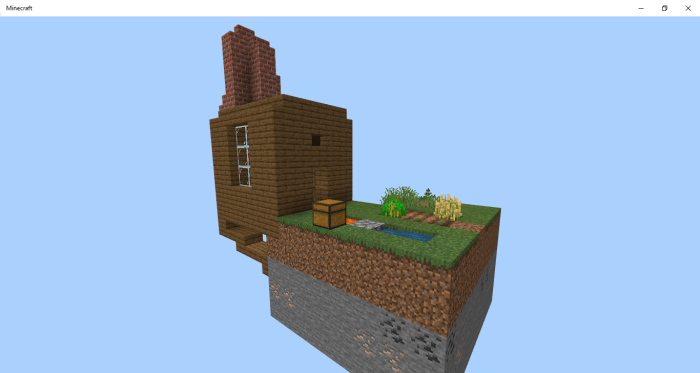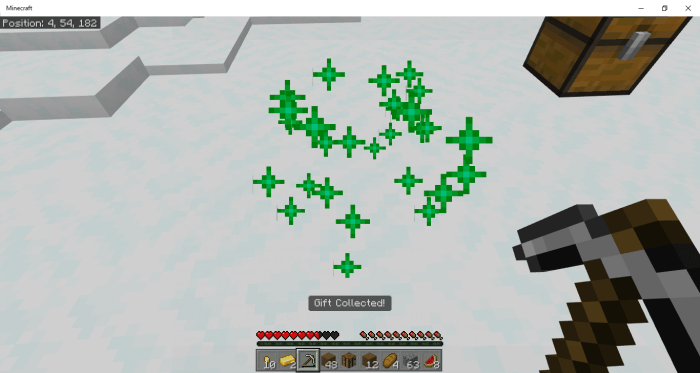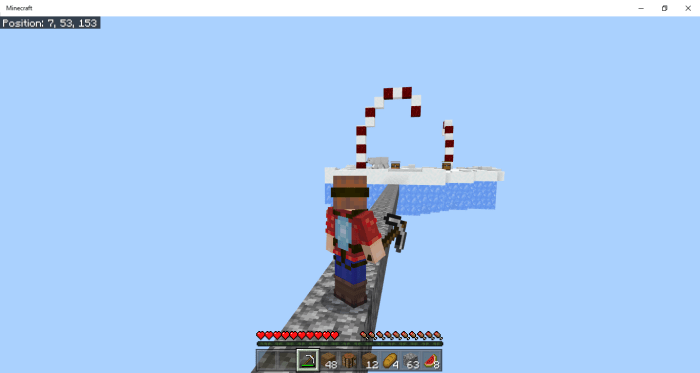 Installation
Here's how to download this world.
First, press the "Frosty Skyblockle World Download" or "Frosty Skyblockle World Download (Zip)" Depending on which one you want.
You then be taken to Mediafire, which from there, either press FREE ACCESS or ACCESS WITH PREMIUM. Once you have pressed that, scroll up and complete the read article task. To do this, open the task, wait 10 seconds, and then close it. Then you can press the button below that will take you to the download page. Press the blue download button in the black box.
When you do this, make sure the file is a .mcworld, and press the open world / open file in the very bottom corner. This will import it into one of your Minecraft worlds. Open it, and voila! You have your mcworld!
Make sure to invite your friends over!
Enjoy!