Snipers vs Thieves is a multiplayer heist minigame where the thieves have to rob the bank while avoiding getting killed by the snipers. It's a very intense game with lots of action. One team will be the thieves and the other team will be the snipers. Find out if you have what it takes to be a bank robber, or if you have the abilities to stop one.. 
How to play?
Thieves will rush the bank and rob it. Upon arriving at the bank a timer will start and thieves have to wait out the time until the gold has melted. Once that's done they need to put the gold in their truck and escape. It's up to the snipers in the abandoned building across the street to stop them by killing them.
Thieves: Rush from their truck into the bank and collect 3 stacks of gold (64×3). Place the gold in your truck and escape!
Snipers: You're restricted to the abandoned building only. Stay inside the building and snipe the kill thieves. You can enable to scope of the Sniper Rifle by sneaking while holding the Sniper Rifle (Bow). Stop the thieves by killing them!
Modes & Maps: 1 Map (Abandoned City), 3 Modes (Day/Night/Cycle)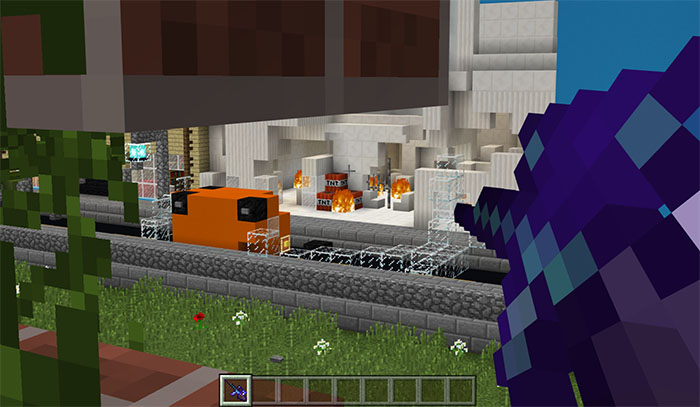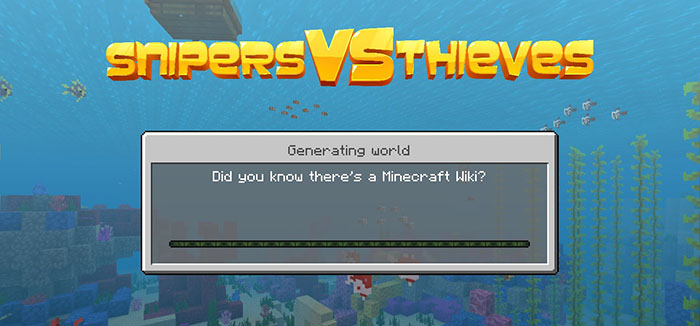 Rules
Sniper must stay in their house to snipe.
Do not cheat by using tools or changing gamemodes.
Credits
TitanPlayz269
(Command Blocks, Builds)
Keyyard, Twitter Account (Addon, Command Blocks, Builds)
Ducanhcuba (Builds)
AzozGamer936, Twitter Account (Builds & Addon)
Select version for changelog:

Changelog
Up to date! now it can play perfectly in latest version
New gunning systems!