Hello everyone! Here I am bringing you my newly made map. This map is PVP map. It has 3 modes that you can enjoy; Battle Royale, Hitman vs Bodyguard and Counter Strike.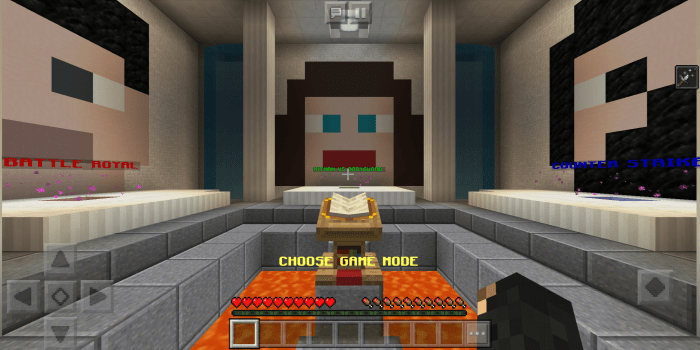 VIP Escort
You will choose between Hitman and Bodyguard. The Bodyguard must escort the VIP to the helicopter safely while the Hitman must kill the VIP. Or Eliminate the opposing team to win a round. First to get 10 points wins the game.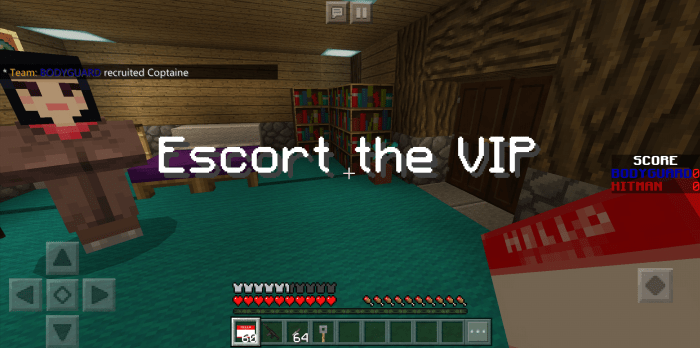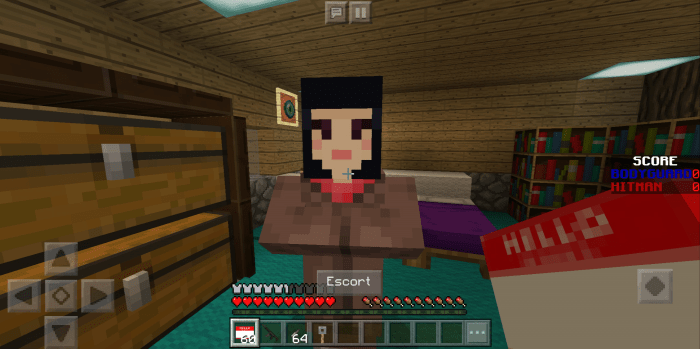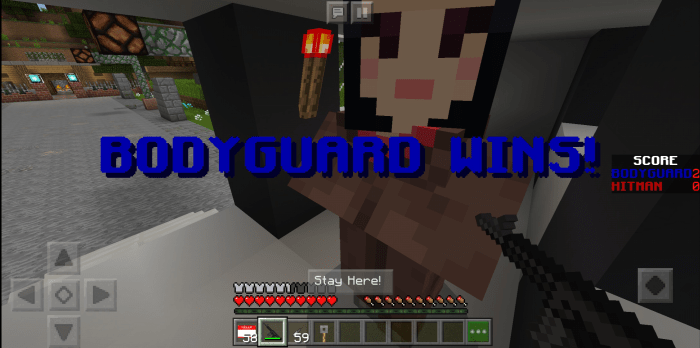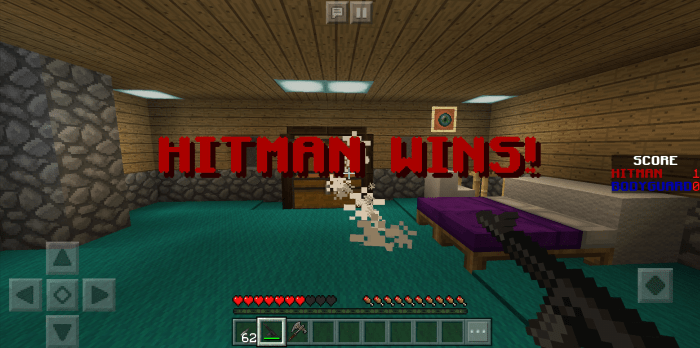 Battle Royale
This game mode brings more intense action than the previous one. There is no alliance here. The main goal is to survive. The last man standing wins!
Here is the screenshot of the chicken getting dropped from the sky.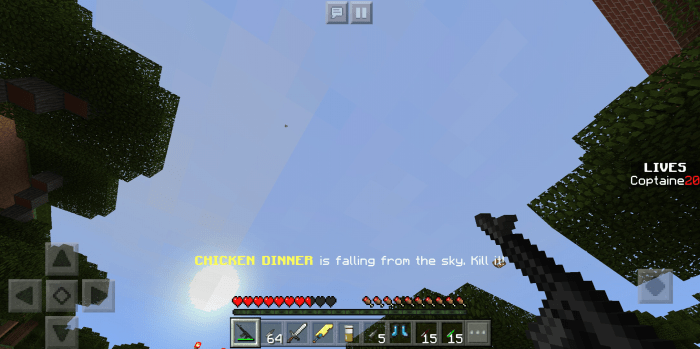 Random items from the chicken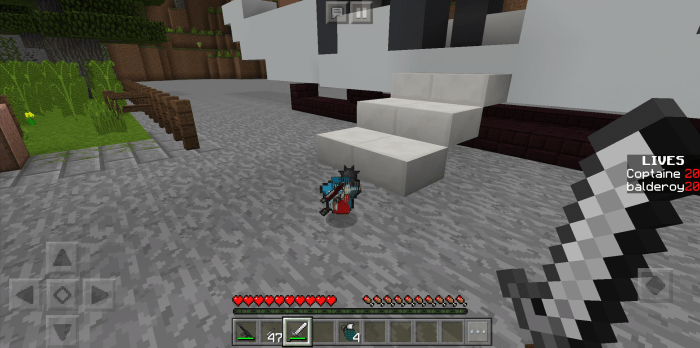 Can you get here? I hope so! 😁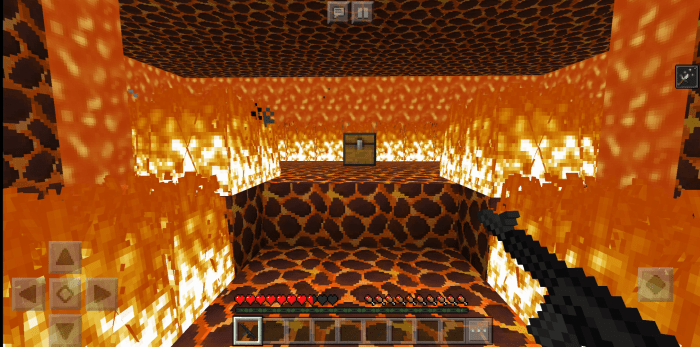 Got stucked or you want to restart/exit the game? The operator must type /function restart
Bomb Defusal
In this mode, players will choose between Counter-terrorist and Terrorist. To win, terrorist must successfully plant and detonate the bomb while the counter-terrorist must defuse it. Or simply eliminate all the opposing team to win a round. First to get 10 points wins the game.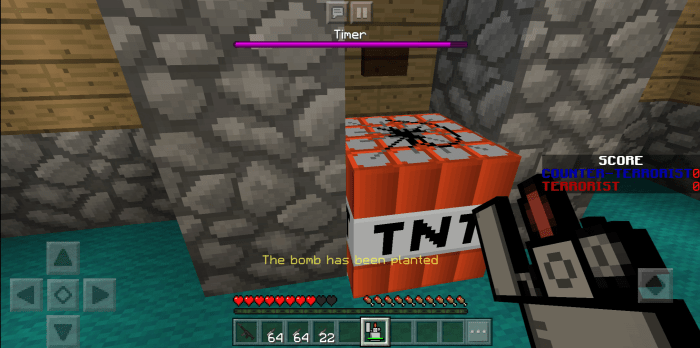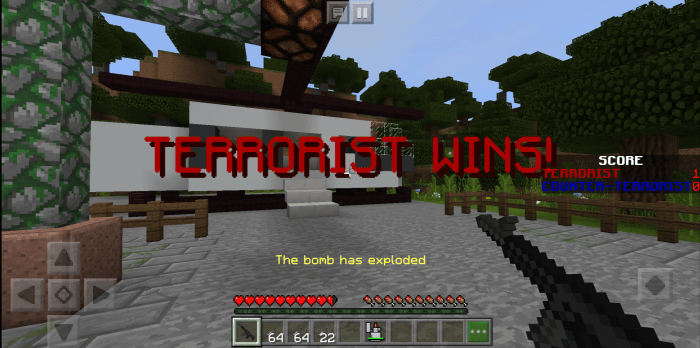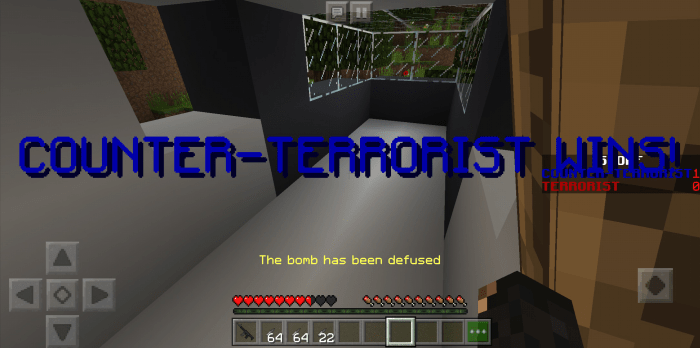 Bomb: 45 seconds
Defusing: 15 seconds
Bomb sites:
Helicopter: anywhere inside the helicopter.
House: white block in the VIP's bedroom.
IMPORTANT NOTICE: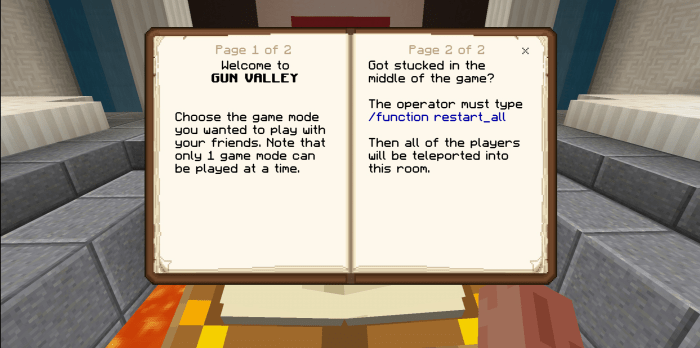 OTHER FEATURES:
Duck to zoom in while using gun.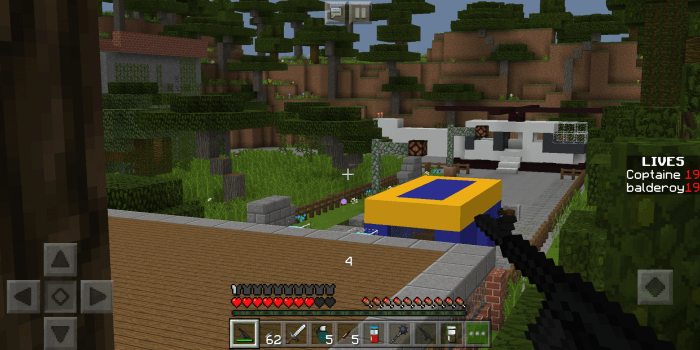 Spectator mode - Watch your friends peacefully without affecting their gameplay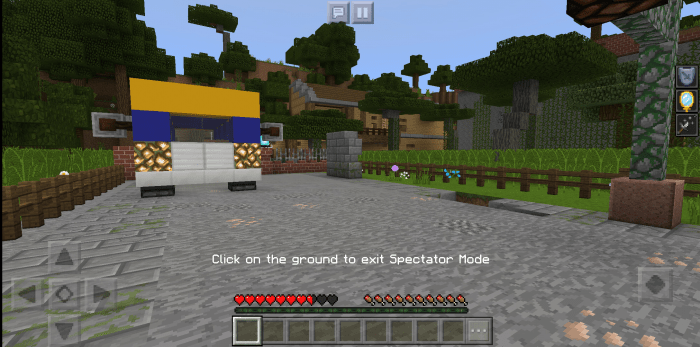 Game mode in progress indicator - Only 1 game at a time. If you enter other game mode while there is already in progress, you will be teleported back to the lobby.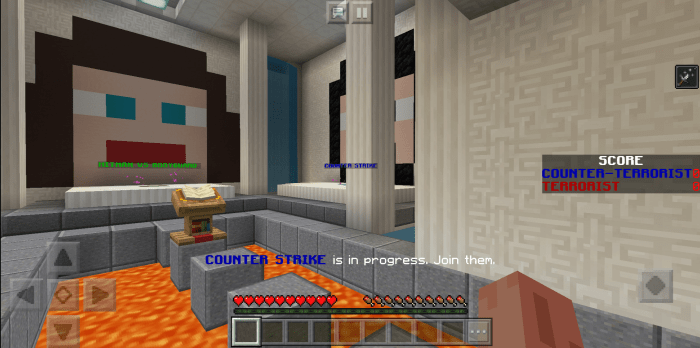 Ride on your buddy (or enemy? 😂)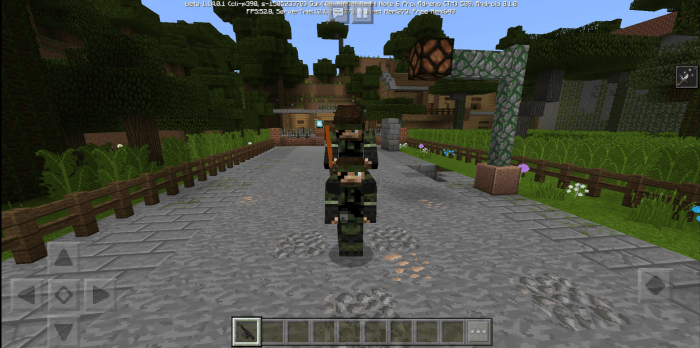 The Map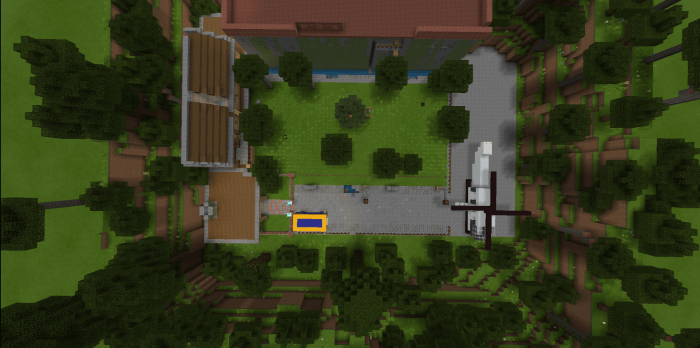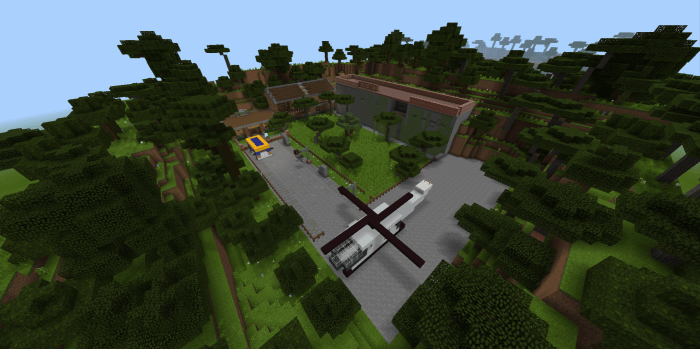 Please feel free to report bugs and most importantly, enjoy!
If you have a new game recommendations, please comment down below. I'll try to make it. And maybe I could mention your name on the credits. 😏
CREDITS:
Soundfx.com
Freesound.org
Flaticon.com
And to the websites where I downloaded some textures. (I'm sorry I can't remember 😅)
Select version for changelog:

Changelog
Fixed download link
Fixed mcworld and zip 
Final version - no more bugs. 
Installation