The Helicopter Addon adds new helicopters to Minecraft which are available in multiple different colors. They have cool animations which are used when they're flying around high in the skies.
This addon adds helicopters in different colors. These helicopters are great for accessing higher terrain more quickly in Minecraft, or to move fast in the air and pass over mountains without problems.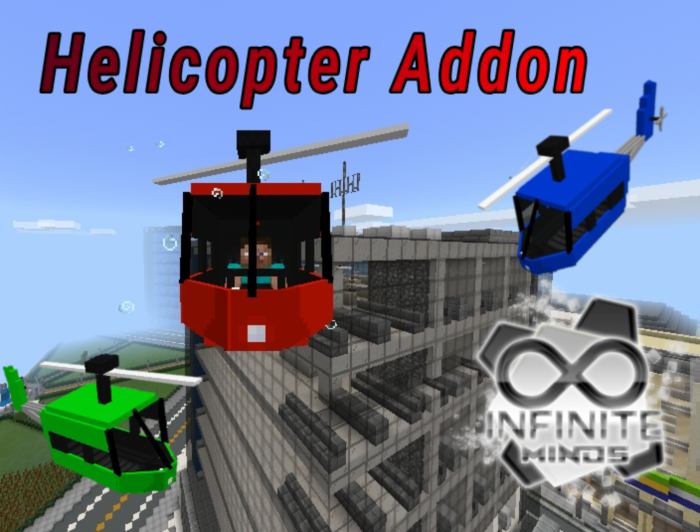 Features
Available in different colors
have animations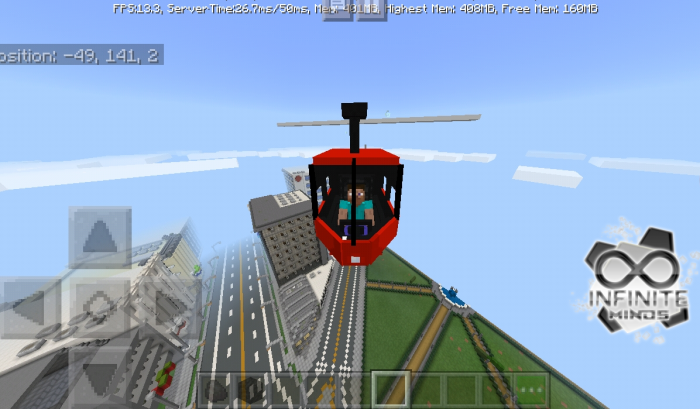 Available colours: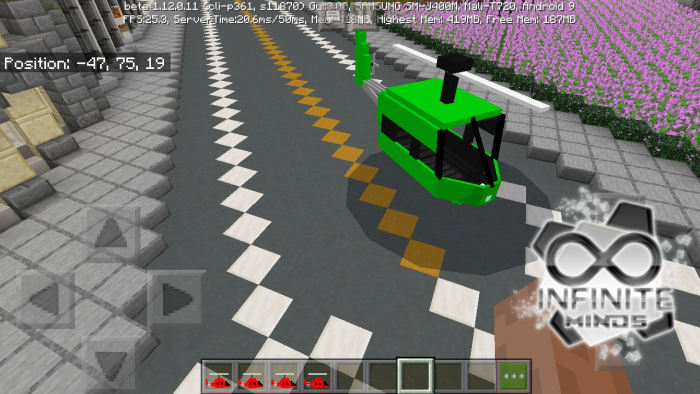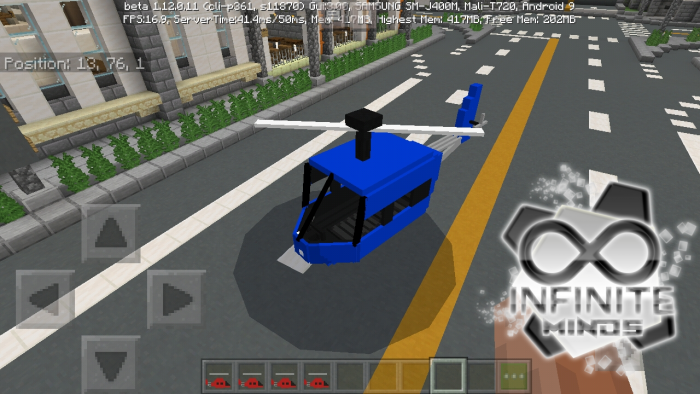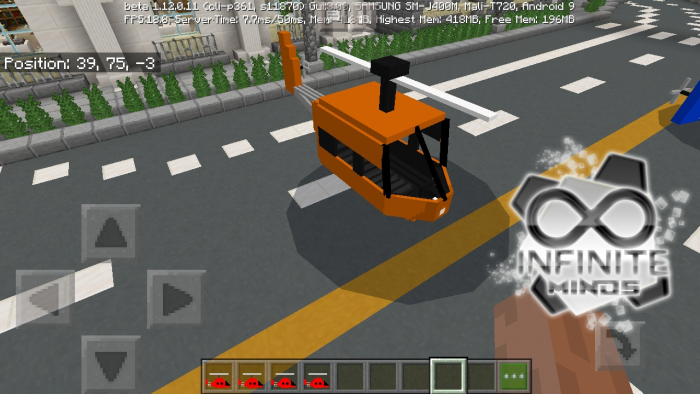 How does it work?

In order for the helicopter to fly, you need carbon or a carbon block so that it can fly. This has a duration of time:
Coal: 1:20 min
Coal Block: 10:00min
Select version for changelog:

Changelog
an error was corrected in the description of the addon