With this addon, You get to meet a legendary entity in minecraft mythology known as "herobrine". But this time, He's scarier than usual. He hides himself in mobs and will strike you if you hit them, Ultimately killing you at the end.
As mentioned, This addon will add herobrine into your game, But instead, He will hide rather than fight...
Well, kindoff...
You see, In this addon, herobrine will create fake animals to hide in.
He currently hides within 3 different mobs, The cow, The chicken and the pig.
These cursed animals will spawn rarer than normal animals.
To distinguish him from other animals, You must look at their eyes. You see, Mobs cursed by herobrine will have dead white eyes: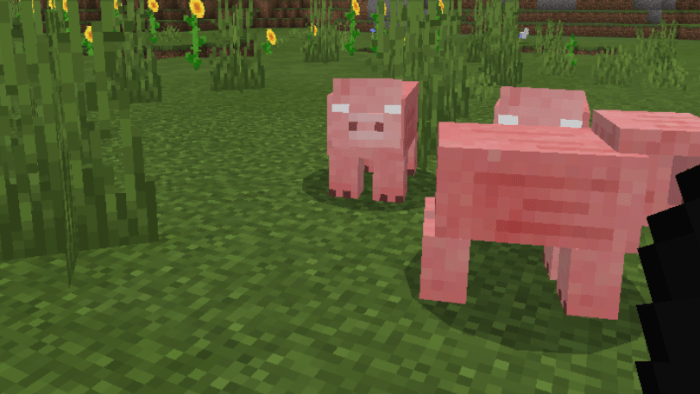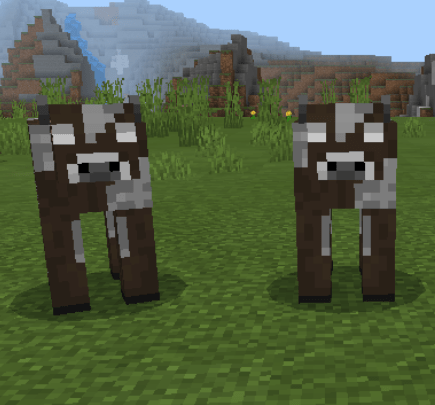 Upon punching one of these animals, Herobrine will appear and try to kill you.
Now lets get to herobrine himself:
HEROBRINE: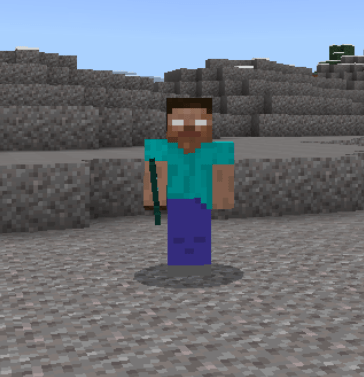 Equipped with a diamond sword, This entity will do 7 damage.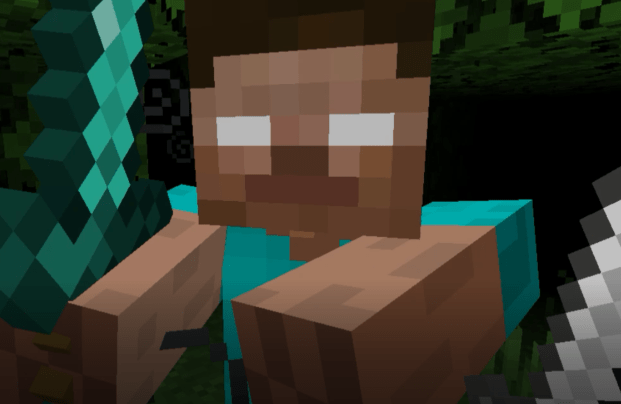 He runs around you extremely fast, And also teleports around very often.
When hit, He gives you blindness for 30 seconds, Making the fight that much more scarier.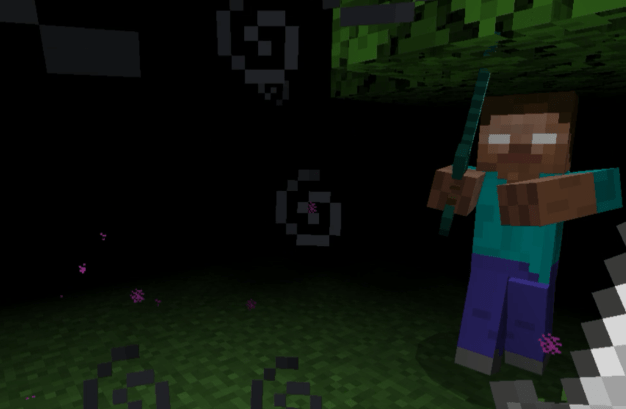 He also has 100 health, so killing him won't be easy. He moves very slowly and acts slow in water, So it survive him your best bet is to jump in a river or ocean.
However, Herobrine doesn't only appear from cursed animals...
In extreme hill biomes, He has a chance to spontaneously spawn in front of you. You are to try and walk a 25 block radius around him hoping he doesn't teleport towards you, Or you get too close.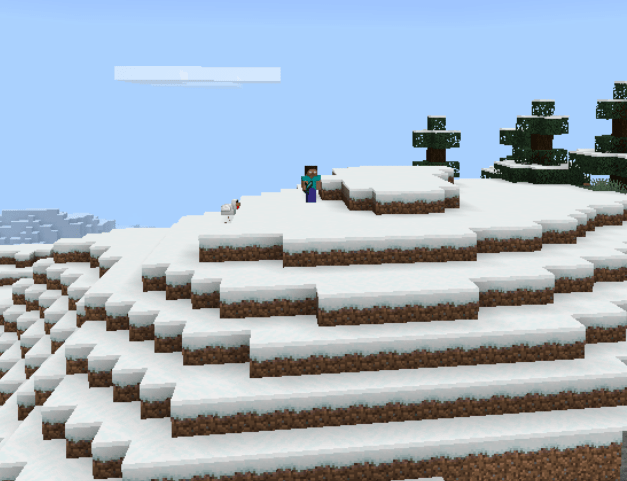 He currently doesn't drop anything, So if you wanna use this addon in a survival run, Please don't use keep inventory to spice up the experience.



This addon is very small, So I also recommend using this in an addon pack survival. Considering this isn't enough content to concentrate an entire survival game on.
I will try and update this addon and add more cursed animals to the list.
If you want to access the mobs in this addon, You can find them in the creative menu, In the spawn eggs section.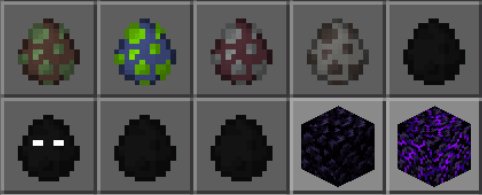 I hope you enjoy the addon!
Installation
Please click on the download link.
It will then redirect you, of which you must wait for 5 seconds
After this 5 seconds, you will be allowes to click "skip ad"
By clicking this you will be taken to another website, where you must wait 30 seconds or less.
Do not allow notifications if it appears on your screen.
You will then be taken to mediafire, a website which allows you to turn downloads into links.