Welcome to Hide and Go BOOM! (HAGB). First, this map needs 4 players to actually be playable. HAGB is all about exploding your friends! Based on a Mario Party game, this Minigame is about The Cannon Master V.S. Hiders! The Hiders consist of 3 players while the Cannon Master consists of 1. Hiders try to not get eliminated by the Cannon Master. Can you survive?




Please Read!
Please give feedback on bugs, The team has found bugs that cannot be fixed by normal means or in ways we are uninformed of, they are quite rare. Please, if you experience bugs, report them on this page. Thank you, Better United Team.


Time to Get Competitive!

Get completive with your friends! Battle it out! End friendships. Sellout your best friend's position! It's all here, all in one package!
Who will come out as the Winner? That's to be decided.


The Cannon Master

Want full control of exploding whatever cannon you want?
Wanna be the one to possibly blow up a friend?
Then, The Cannon Master is for you!
The main goal of the Cannon Master is to eliminate all hiders!
The Cannon Master only can explode 3 cannons, but there are 4 cannons and 3 hiders, Get lucky and kill all 3 hiders with 3 shots or less, you win. If you don't then you lose.
Remember. No Survivors.



The Hiders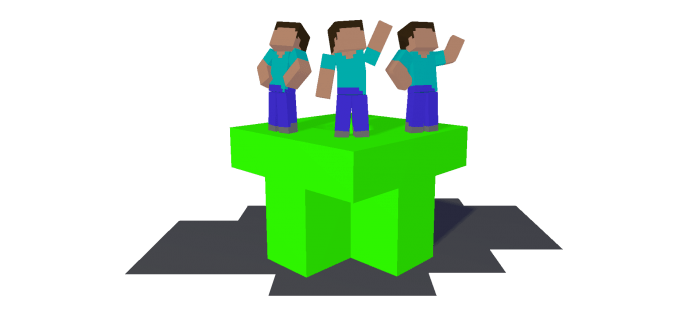 Wanna gamble for your survival?

Oddly addicted to the thought of being blown up?
Then, being a part of The Hiders sounds like a fit!
One or more of you have to survive The Cannon Masters killing spree to WIN!
The Hiders will choose one cannon each out of the four. More than one hider can go into one single cannon to change up the game. In other words, go solo in a single cannon or bring the whole crew!

The Hiders only have one life each, if the Cannon Master eliminates a hider they are sent to the Death Room to sit and watch the destruction play out.

Additional info
This map took over two months to develop. It was a tough project bug wise, we will keep an eye on this map page and work on getting the kinks worked out. We tested the map with multiple different conclusions and outcomes with every test. Commands seem to bug out and sometimes they don't, it's very random and hopefully, with community feedback, we can fix that!
Big thanks to everyone who supported our last map! (Rubix Cube).
We have even more projects coming up! We have 1 survival map in the works, 1 horror map being drafted, and 1 solo minigame/puzzle map being worked on as we speak!


Hopefully, you enjoy the map!
The Trailer!
Terms of Use

Don't upload this to other map-related websites and don't claim it as your own!
You

can

upload videos of this map on YouTube and Twitch! Make sure to have proper credit!

Select version for changelog:

Changelog
-Added the trailer to the webpage.
-Updated the descriptions for a nicer look