Survive the unique challenges of a frozen ocean biome.  Are you seeking new Minecraft challenges?  Finding vanilla Minecraft a little boring?  Wanting to stretch your problem-solving abilities?  Iceblock Survival Extreme is the map you want.  ISE is similar to the original Skyblock map in that the player has to solve the problem of limited resources to survive and achieve goals.
ISE is a skyblock style map that takes place in a frozen ocean biome. It's fun to play solo or multiplayer, and ISE works on Realms.
Players face the unique survival challenges of a frozen ocean biome.
Ability to summon Wandering Trader.
Ability to get bees and bee-related items.
Quest system with 8 challenges!
Scoring system; who can have the highest score after defeating the dragon?
Additional tips available from the Wandering Trader.
No experimental features required;
Mobs spawn when certain conditions are met;
Mob drops have been modified;
The nether and the end are available through the Wandering Trader.
The map is intentionally difficult and full of grind.
My 5-minute introduction to ISE:
Iceblock Survival Extreme Introduciton Video

Check out DanRobzProbz's review of this map here:
For a more detailed demonstration, watch my let's play series: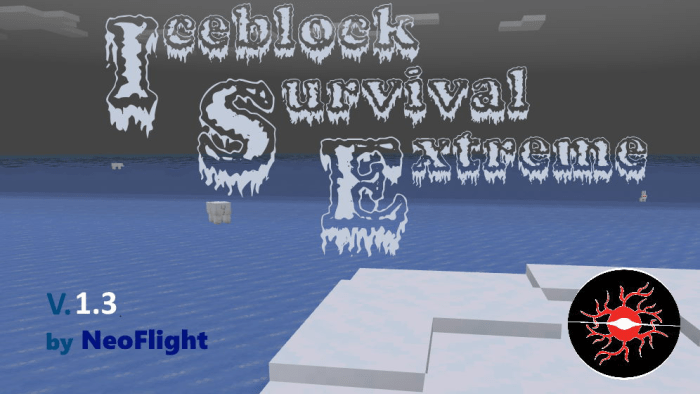 Select version for changelog:

Changelog
New for 1.3
Added an iceberg as a starting island.
Added an additional quest item.
Modified trades.
Added new furnace recipe.
Installation
Want Iceblock to be a little less challenging?  Try the PE version.