Do you want a challenge? Well, you're in a right map. This is the Infinite Ocean (Survival Map). All you can just see is Ocean. But don't worry, there is still structures here like Villages,Pillager Outposts, Stronghold, etc. Just Survive and Kill the Dragon!
This map is for those who want a challenge, something like Skyblock.
You will spawn here: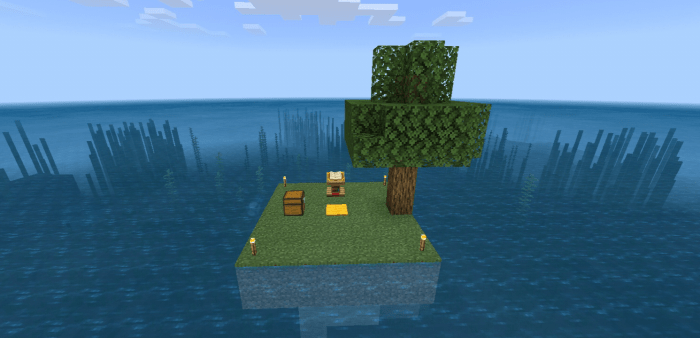 With a Starter Chest: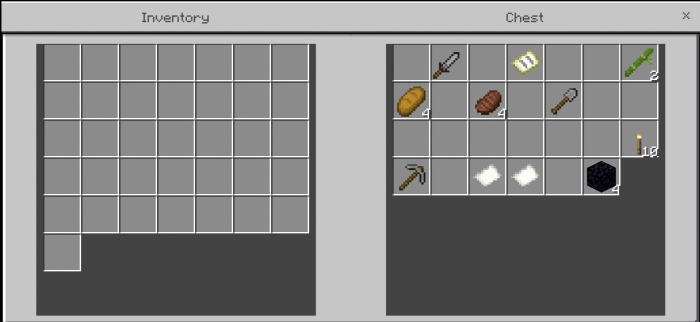 You can also get random items by fishing.
Loots:. (Credits to the owner of this picture)

There is a starter chest for you. Use it for you to Survive.

Don't worry, there is still Structures here like Villages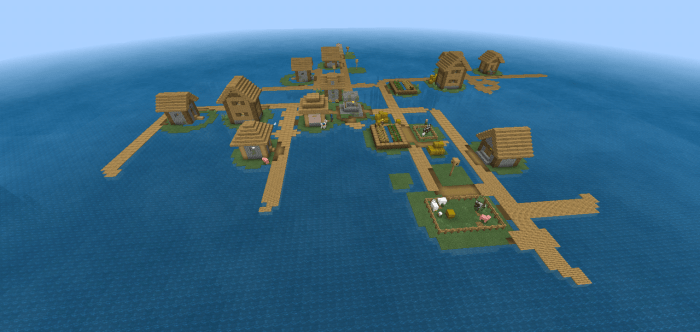 I used some addons here and I just want to credit them:
> Vanilla Tweaks by ItzGamerBonez
> Infinite Ocean Addon by IhateGravel
> BR Fishing Overhaul by Chegs
Check their addons here in mcpedl
Select version for changelog:

Changelog
•Added Tree
•Changed some items in the Starter Chests
•Added .mcworld
Installation
I used ad.fly here, don't click any ads.If they want you to allow dont click it, click the "block".