Do you hate the vanilla bedrock player animations and general feel of the new bedrock? Or maybe you want yet another way to make bedrock closer to java PVP. Look no further, because this pack makes many improvements and tweaks to player animations to more closely resemble Java edition 1.7 (and even bedrock 1.12!).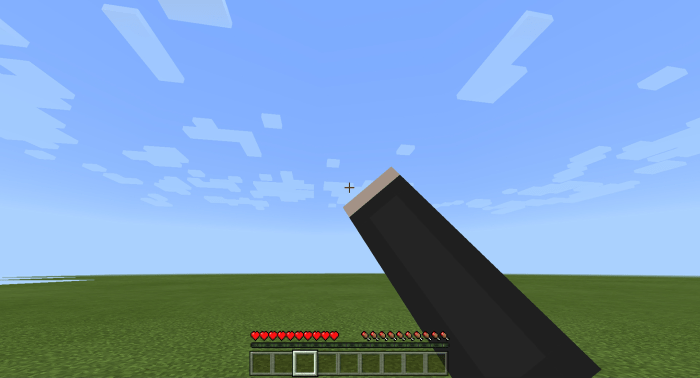 One of the most notable changes is the tweaking of right hand position and rotation, both in 1st and 3rd person. Body rotation has also been tweaked to more closely resemble java edition.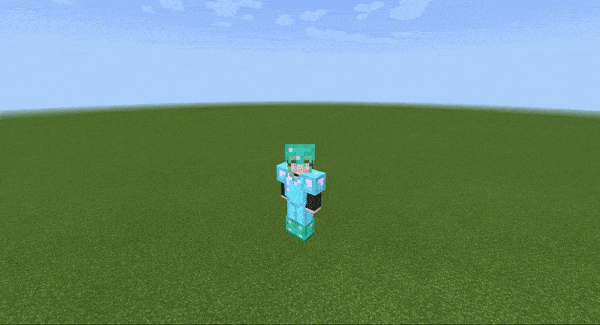 The armor now will turn red when players take damage. You can also change the tint to match bedrock edition 1.12 in the subpacks section. Damage particles are included.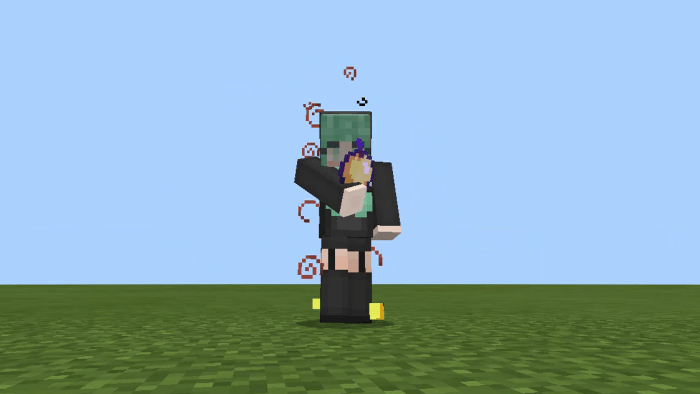 The player now has the 1.7 "punch-eating" animation when eating food or drinking a potion, just look down at the floor to activate.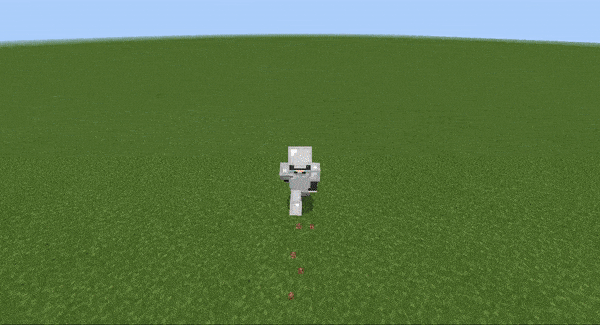 The fire model now extends throughout the entire player's body, like in java edition. The orange fire overlay has also been disabled.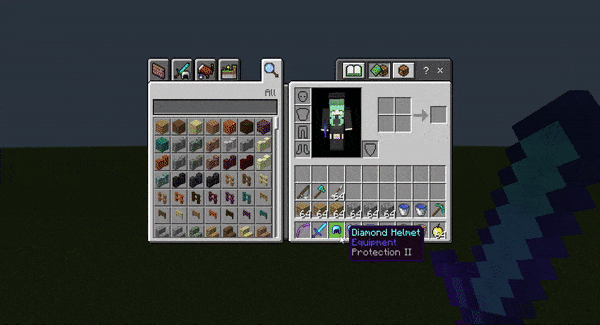 Inventory shift-clicking animations, slot border, and hotbar popping animations have been disabled, as they appear in Java edition. Thanks for the help LukasPAH!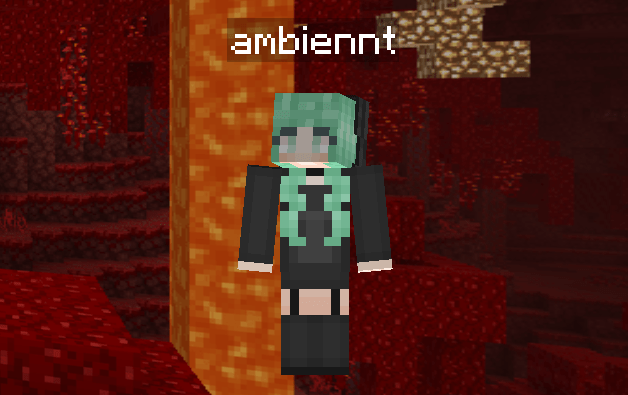 The player model now renders 2D in the start and pause menu, like bedrock edition 1.12.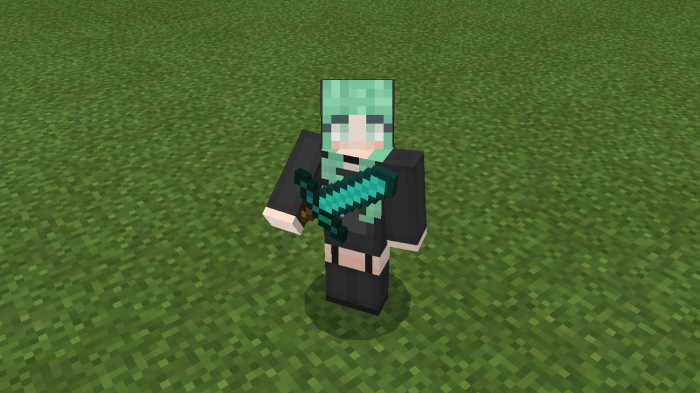 A visual sword blocking animation has been added when you crouch to sneak, and can be disabled with subpacks to fit your preference.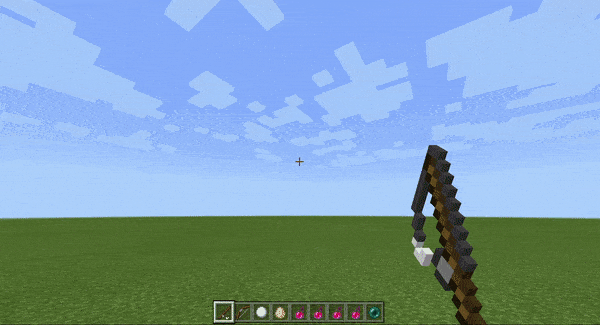 Fishing rods now have critical hit particles and the bobber is 2D. All other projectiles are now scaled according to their distance from the camera, like in Java edition.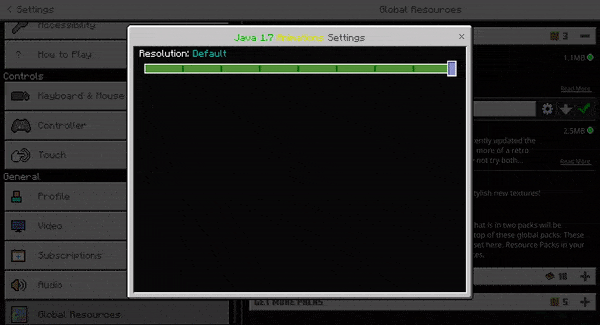 You can choose from 9 different subpack settings, which in turn means I have a higher chance of satisfying everyone. You can disable the sword blocking animation and damage particles, disable the punch-eating animation, change armor overlay color, or even make your player damage overlay rainbow.
You will have to restart your game in order for these subpack changes to take effect.
This pack now supports ALL stable versions of 1.16, since 1.16.100+ kind of sucks.
KNOWN ISSUES:
-Your capes and/or custom geometry will likely break while using this pack. DO NOT CONTACT ME ABOUT IT!
-Leather armor color on players does not work with this pack
due to a bug on Mojang's end
since 1.16.100. I wish I could fix it, but it would otherwise instantly crash the game.
-custom enchantment glints that pull from the enchantment glint texture are not supported on armor.
If you plan to use this pack in your own resource pack/client/video, you MUST CREDIT ME!


My contacts:
discord: ambient#2309
Youtube channel (subscribe if you want to see more packs!)
Select version for changelog:

Changelog
hotfix to allow players to use this pack with 1.16.0-1.16.40. Leather armor color is still disabled in order for this pack to be universally usable in 1.16.
Installation