Have you ever wanted to become rich in Minecraft, but find mining for emeralds too difficult and time consuming? If so, then this is the perfect addon for you. 
This addon will a new exotic plant called the Audrey II. You can buy an Audrey II from a Wandering Trader for nothing but a Wooden Sword. You can then plant it wherever you'd like, if you accidentally place it by accident, simply hit it and move it, I recommend putting it in a window or somewhere where it can get a lot of sunlight. 
Audrey II will be like your genie, like your friend, like your willing slave and all you have to do is take the chance and feed it the kind of eats, the kind of red hot treats, the kind of sticky-licky sweets that it craves.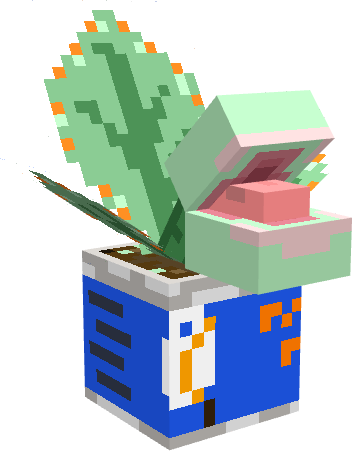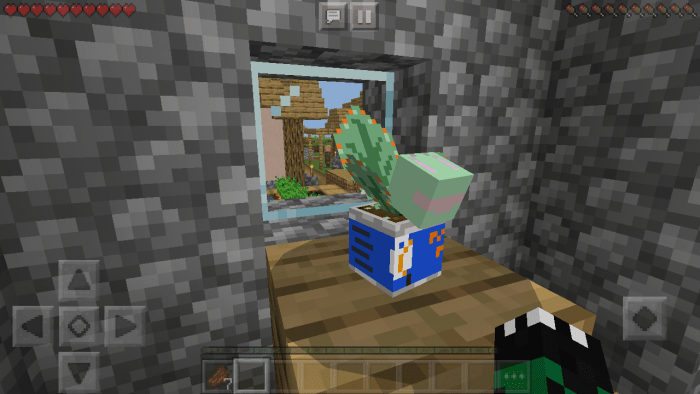 This is the infant form that they will first start in, in order to get emeralds from them, you need to feed them rotten flesh from zombies. After eating a few pieces it will then grow larger where it can gift you with more and more emeralds. After a while, it'll get to it's secondary form where it begins to grow vines.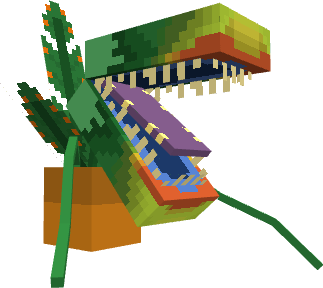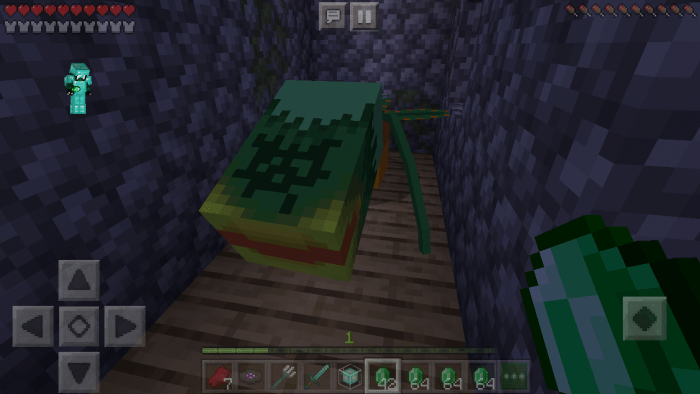 Don't be alarmed by the teeth, he doesn't bite. But there is a catch:
After growing this large, it'll need more food to keep gifting it's master (you) and rotten flesh just won't do anymore. It'll begin craving on raw human flesh, which can be dropped from players and villagers. Don't get squeamish though, a lot of villagers deserve to die anyway :). The Iron Golem may start to target you but the pros outweigh the cons. From there, Audrey II will just keep getting bigger as you keep getting richer.
So if you'd like to become the big wheel that dines out for every meal, this is the plant to make it all real. So add this addon into your world and anything you've ever dreamed of, you'll get it, if you want it.
Select version for changelog:

Changelog
Accidentally added the wrong file last time and Audrey II still wasn't giving out emeralds. 100% works now
Installation
Based on the Audrey II character from the Little Shop of Horrors filmed played by Levi Stubbs and directed by Frank Oz.