Welcome to Marvis City, a massive and very big city that made for you. This city has everything to explore and everything you need that the city needs, from tall skyscrapers to cool neighbourhood. You can live freely in Marvis City.
This city has everything. There is skyscrapers, buildings, houses, shops, bakery, cell towers, amusement park, an Ikea, Nascar, Statue of Liberty and other statues, offices, stadium, apartments, library, hospitals, parks,a rural village, hotels, a palaces, a university, and moore that you can see in actual Minecraft cities.
This city has 3 major parts. Each of them has a description.
1. The main parts of Marvis City
This part has so much structures like shops, buildings, skyscrapers,hotels, banks, offices, apartments, houses, and more that you can explore.
Here's the screenshots: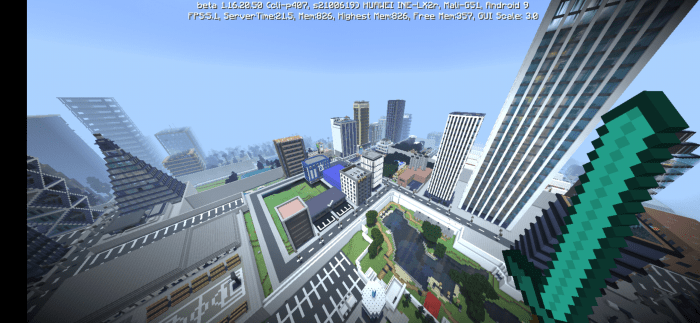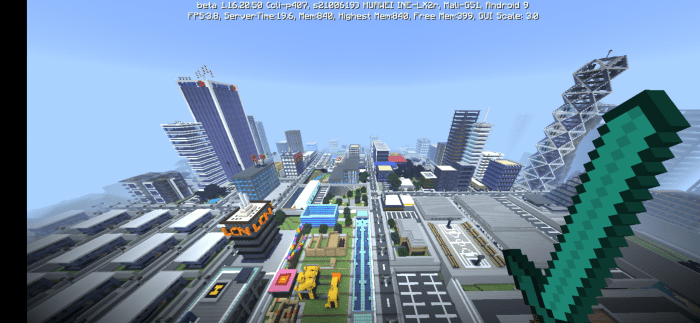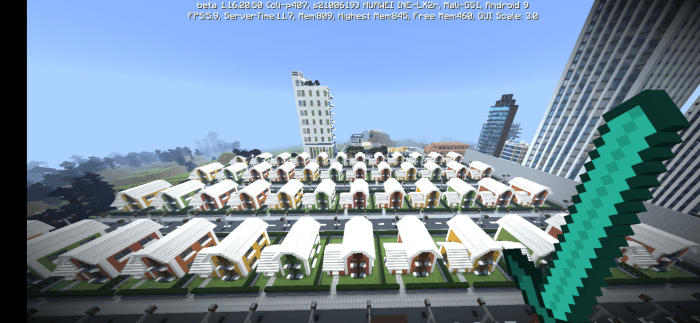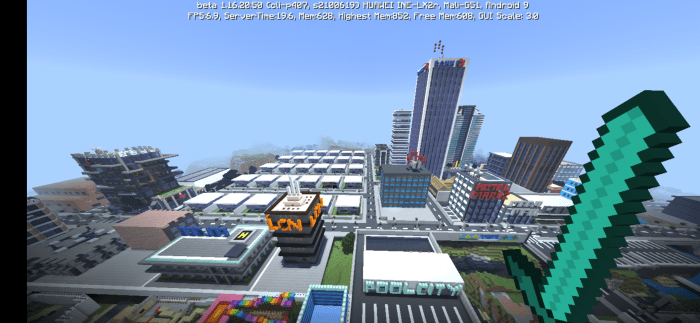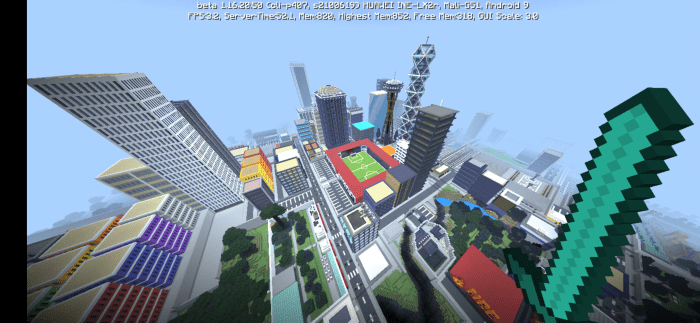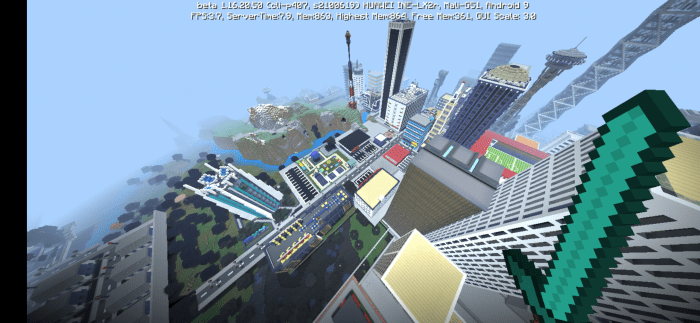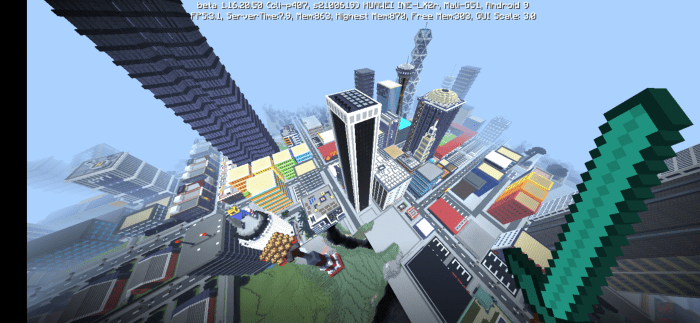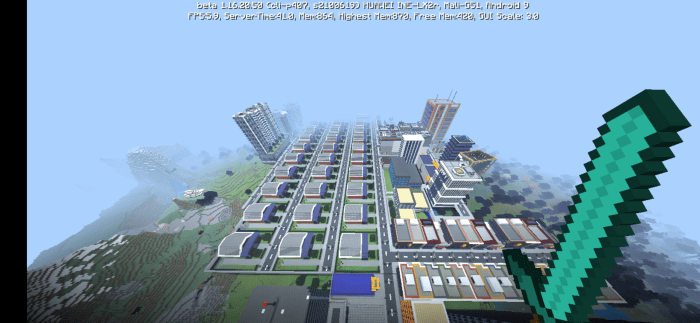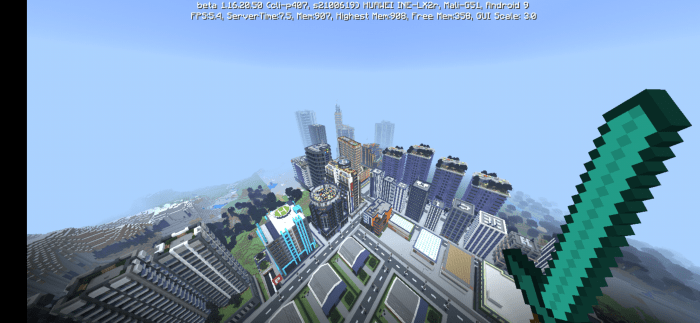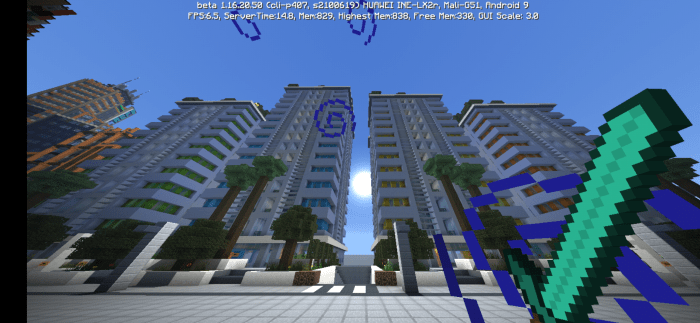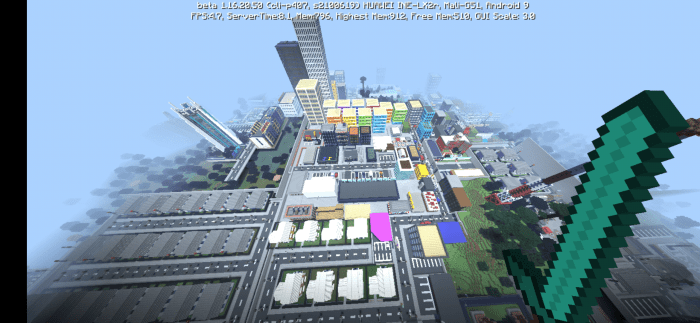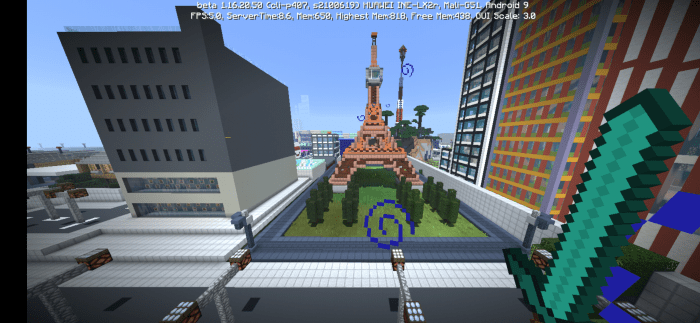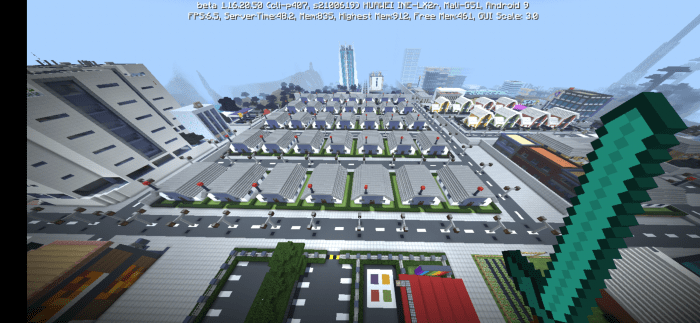 2. Federama City
This part is a small city where you can see some structures like buildings, skyscrapers, houses, shops, hotels, offices, a Japanese palace, a Woodland Mansion, and more to explore.
Here's the screenshots: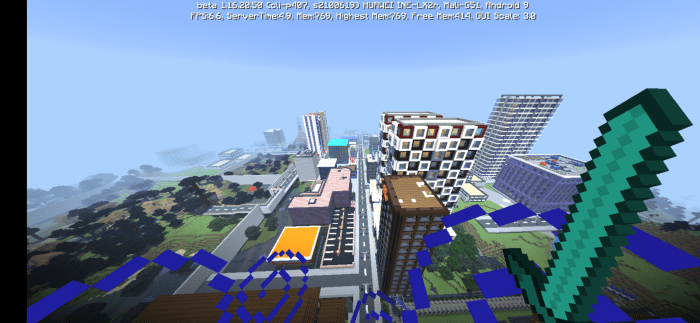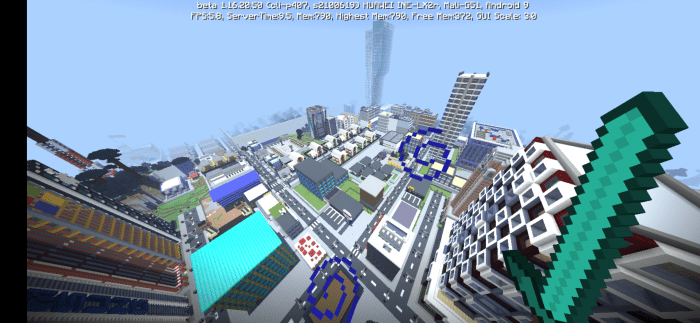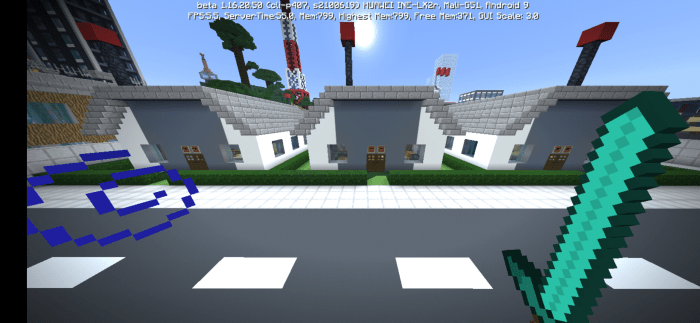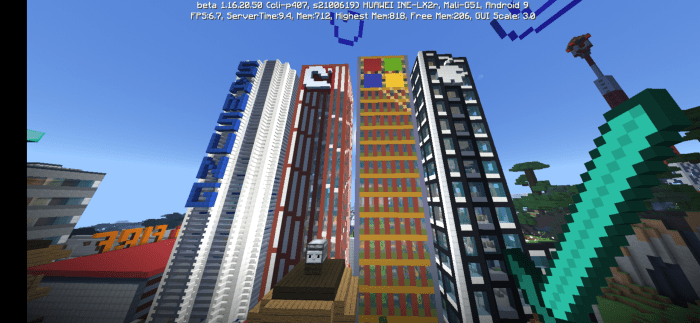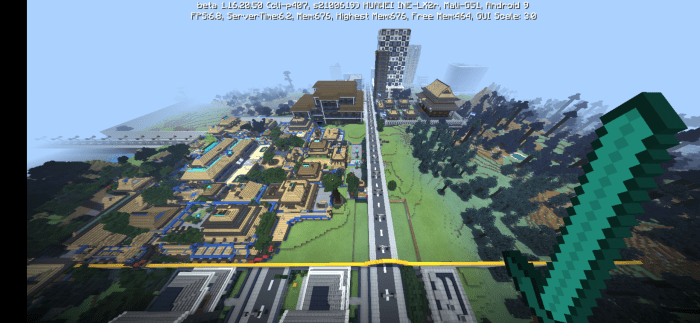 3. Ocean Marvis
This part will coming in update 4.0 but there hsmas some structures like, buildings, skyscraper, offices, a Statue of Liberty, a NASCAR and more. This part will expand in the mext update.
Here's the screenshots.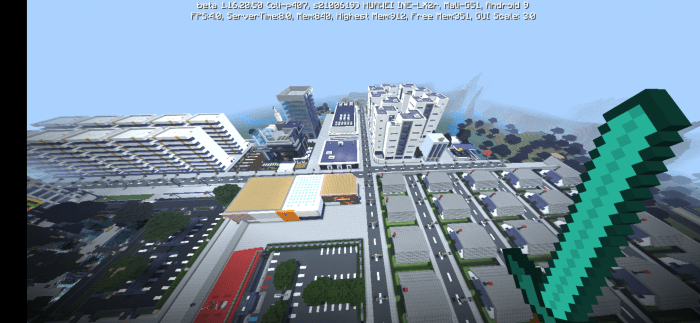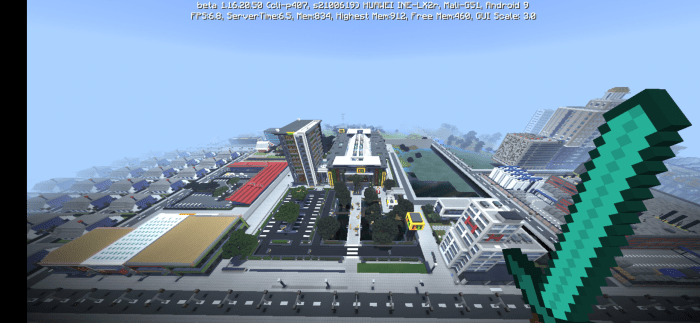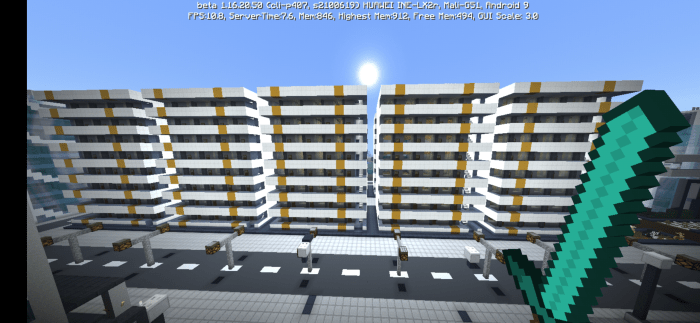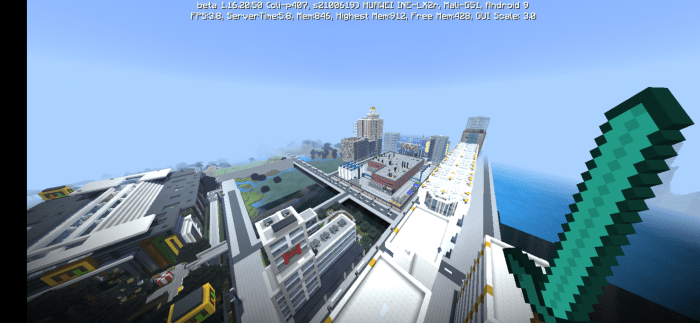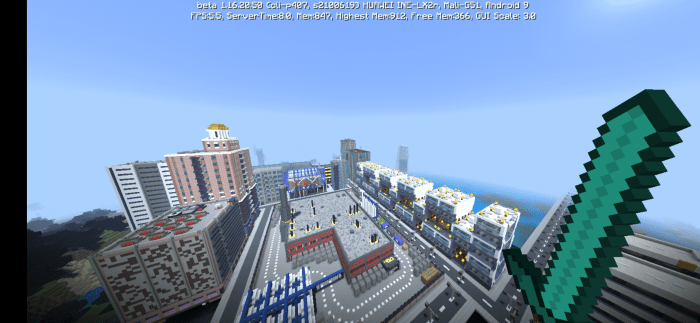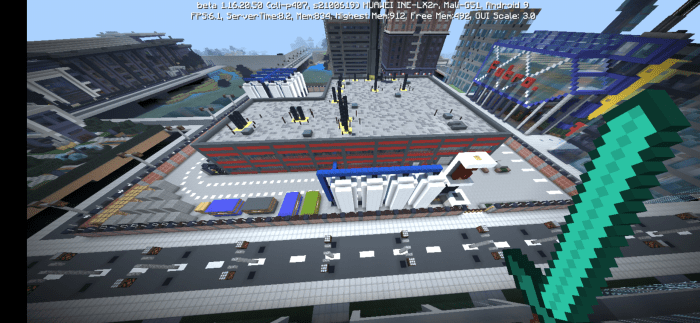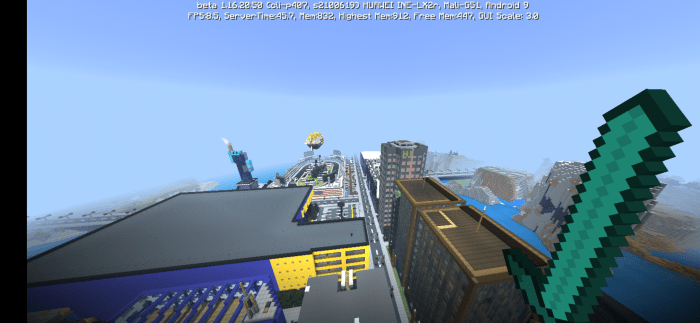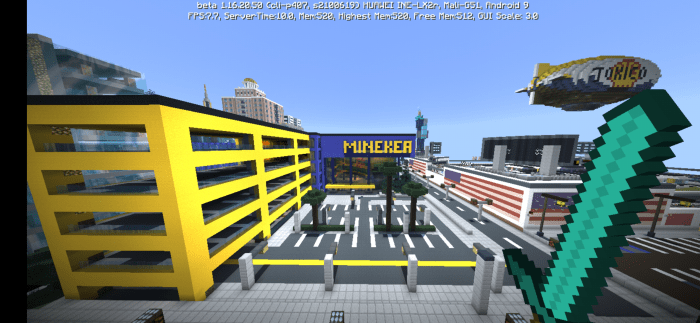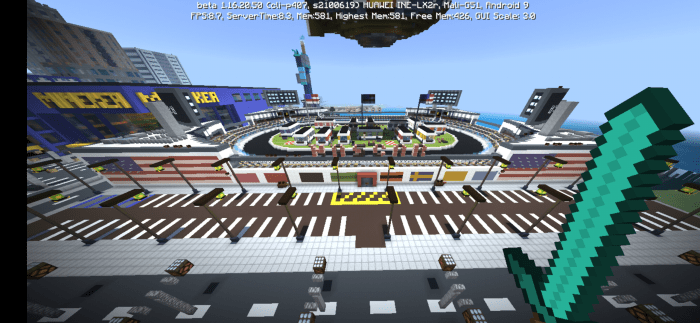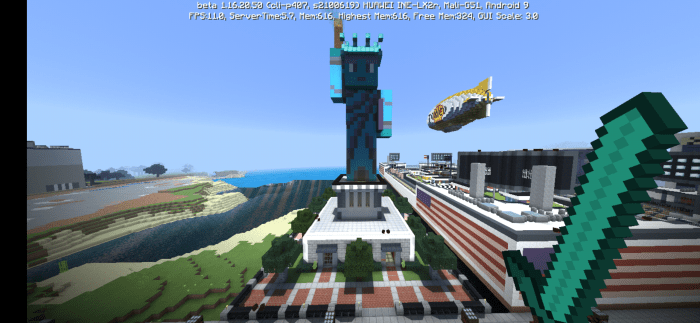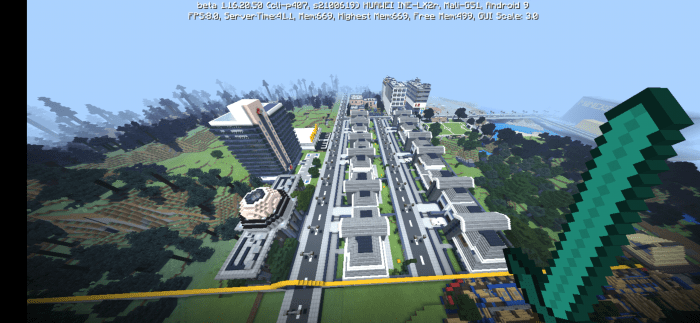 ————————————————————————————
The 3.0 update was made in 87 days with the help of structure blocks and Buildings for Minecraft PE.
Have a nice tour and thanks for downloading.
-Marvandrew
Select version for changelog:

Changelog
So, I updated again the description but this is not the point. Because the 4.0 of the city was corrupted, I meam the world of my city was corrupted and I didnt have a back up file but ill post the 4.0 of this city but it is corrupted. So, you can see the last update of this city. But soon, Marvis City will turn 1 year in June 16, 2021.Thats it. Noo changes in the world.
Installation
Just install it and play
Only playable in 1.16 and above.