Are you ready for this exciting parkour journey? Go through six unique parkour challenges, the difficulty will greatly increase along the way. It is time for you to challenge your limit! Or you can just give it a tour and look for some cool jump ideas!
Mechanical-Section is a parkour map with all kinds of hard jumps. Don't feel disappointed if you couldn't get through it because in order to beat this map, you need years of practising and you also need strategies. You need to rank up in order to unlock more challenges.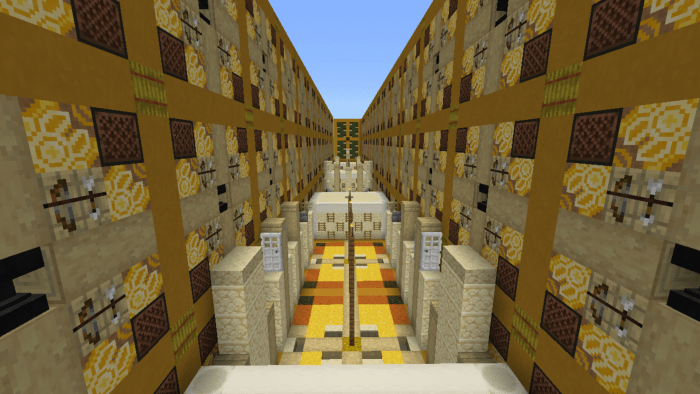 All Challenges: I - II - III - IV - V - EX (hidden)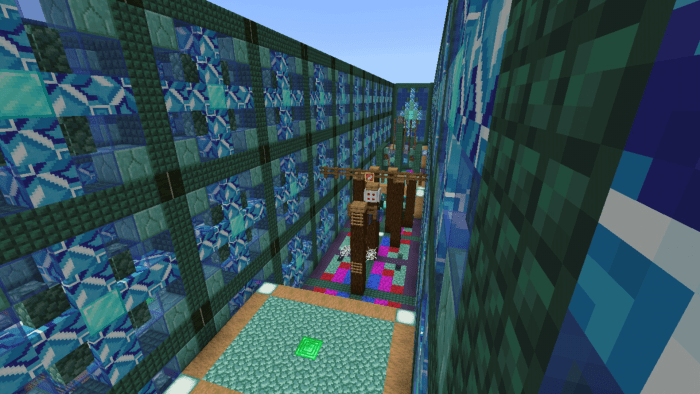 Tips:
1. Hold sword = Cheat mode (in case you just want to check out the whole map instead of playing it)
2. Fishing rod = Return to checkpoint
3. Snowball = Practice mode
4. Throw out diamond = Return to lobby
5. Emerald block = Checkpoint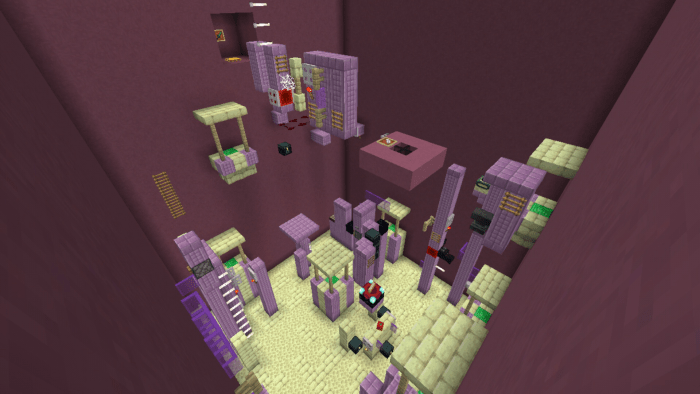 Note:
This map is authorized to DET Studio and mcpedl.com
Which means you should only download this map either from the Chinese official MCBE marketplace or mcpedl.com
Installation
Once you downloaded the map, add .mcworld to the name of the file and then click on it.
The modified version is easier and more suitable for mobile players. The original version is harder and it is in Chinese.