Hello, it's me again, how are you? Don't you feel a little tired by the little amount of food that our minecraft has? Well I am, that's why I decided to make this add-on, it will bring a variety of foods and many more in more updates by now you will enjoy this amount of food and Fried foods
all of the food is craftable, not all of it, so let's start with the ones that don't have crafting but still you can get it in survival.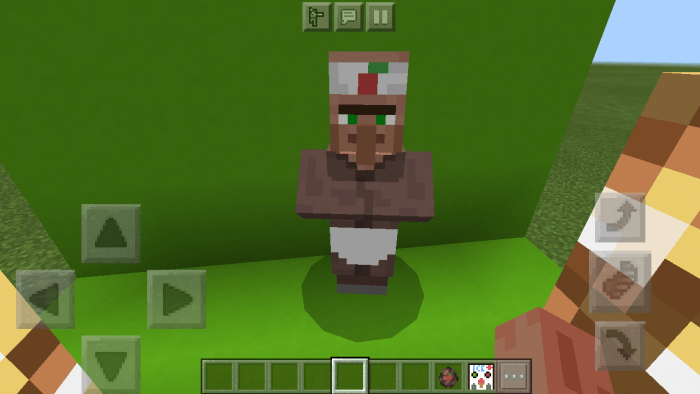 You'll get all these foods from this village salesman.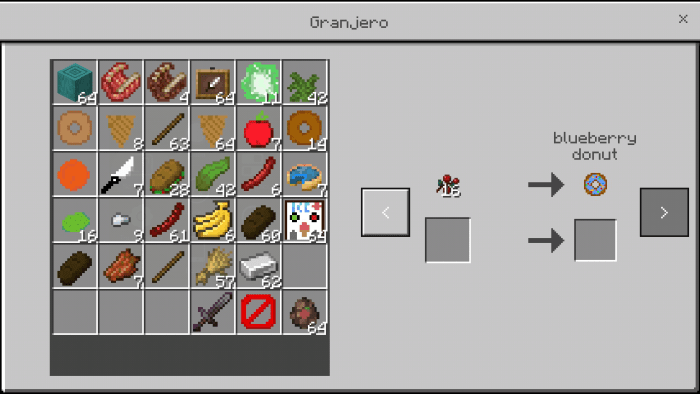 Sorry the mess, haha, did not let me upload it cut, well here you are seeing some food, eye, the food mentioned can only be obtained with the villagers who are farmers, librarians and butchers, this because I am working on the supplement but the more I advance more food and more ways to get (I only bought something once and you can have all your products available)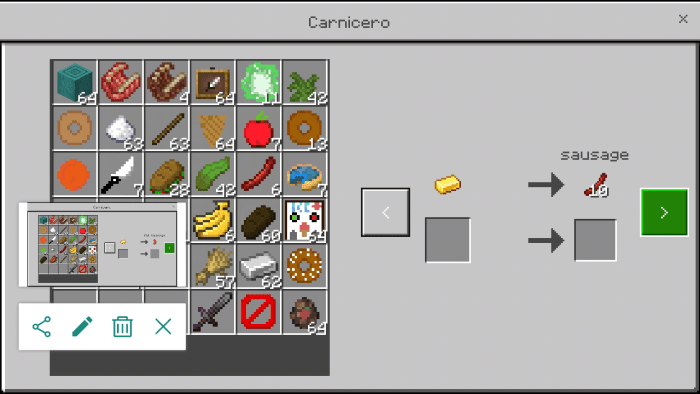 This would be the butcher, of course, he'll sell anything that's meat.
This applies to all three professions right now, I suppose the librarian will sell some things at random but it applies anyway.
Well now let's move onto the foods that can be created, there are a few but as I said there will soon be more :)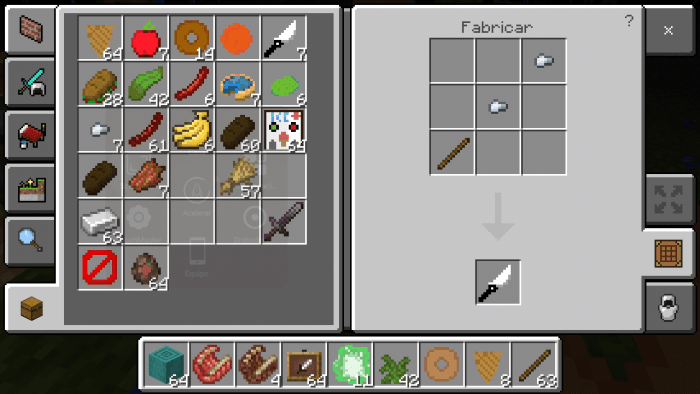 The knife will be used for some crafting, make sure you don't get it back so now you will get it back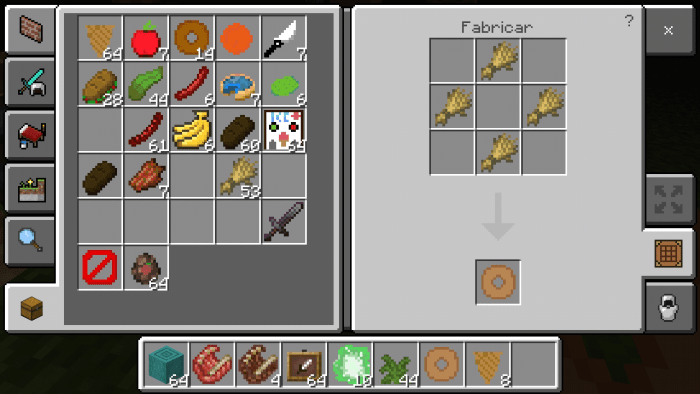 You can make donuts, after making them you have to put them in the oven if you don't want to eat raw dough
When you get your baked doughnut you can make it sugary, this will give you speed for a few seconds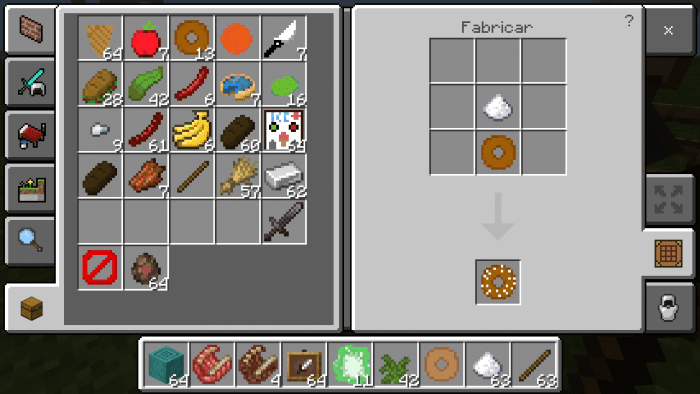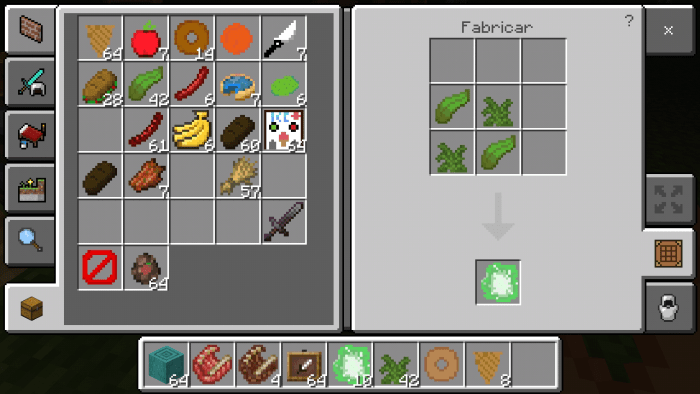 You can also make the lechuga or even the village librarian or farmer will sell it, but beware the librarian is a scammer, if you want to have his other food you will have to buy him, I do not trust him
You can make ham, just putting a knife and a pork chute, will give you 3, only fix it after taking the photo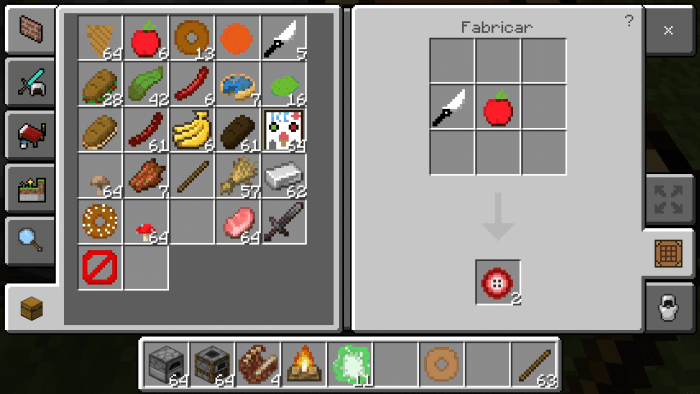 You can get the tomato with the villagers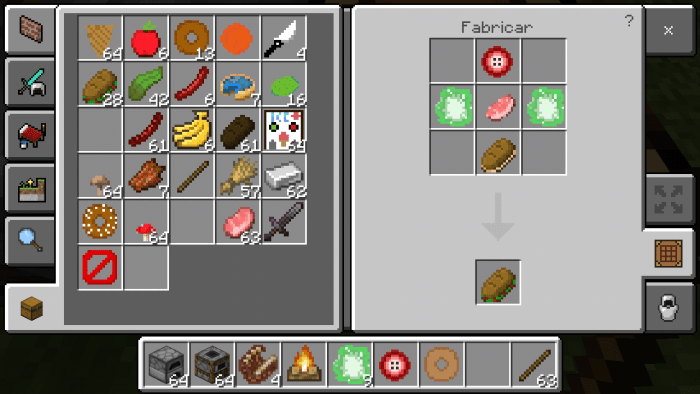 Forget to catch how to get the bread in half, but it's the same as ham and tomato just add the knife to a bread and then you can make the sandwich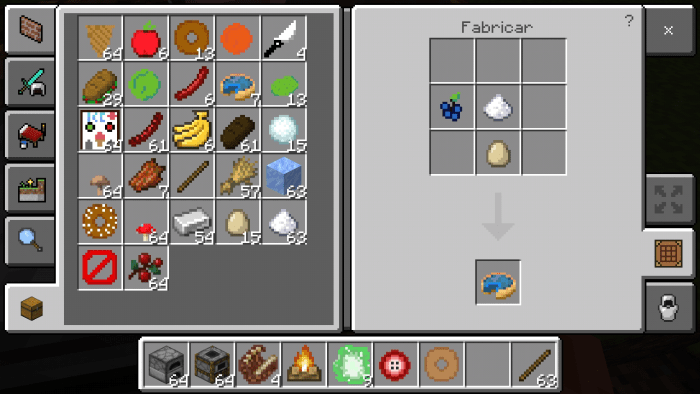 You can do this elaboration to get a blue berry pie, the blue berry can be sold by the farmer so you can only get it with the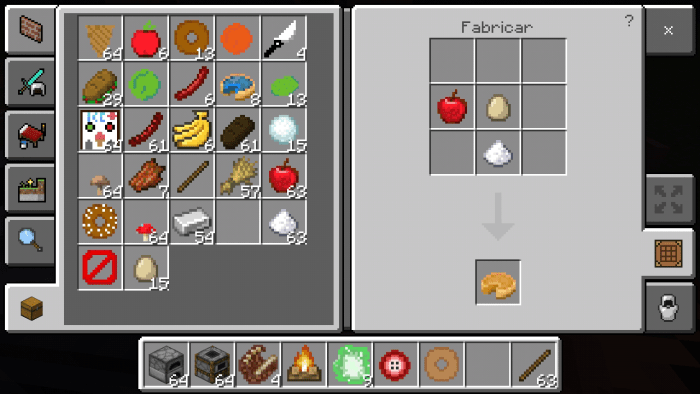 But relax, there's pie of the apple :)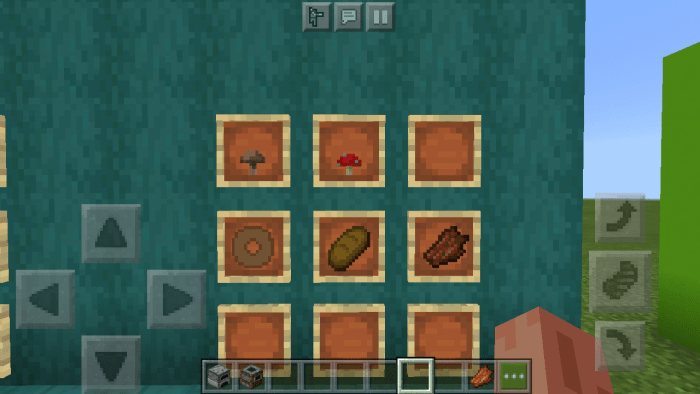 Here is an image of things you can cook now and before you couldn't, except the donut jaja,now you can also create the fried egg:D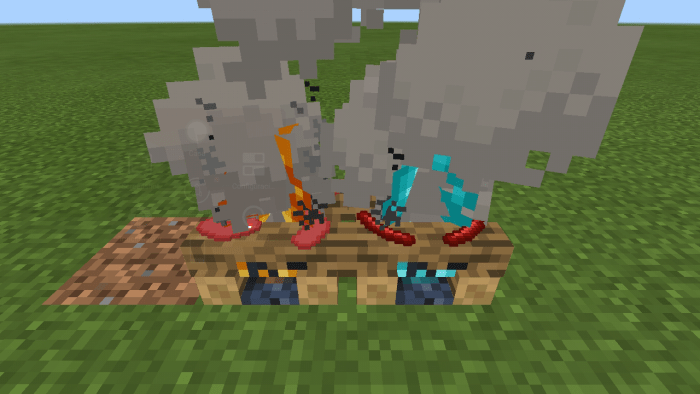 Sausage and fat sausage can only be cooked at campfire
Now we start with the snows, all the snows you can get with crafteos buut, you can use the machine to make ice cream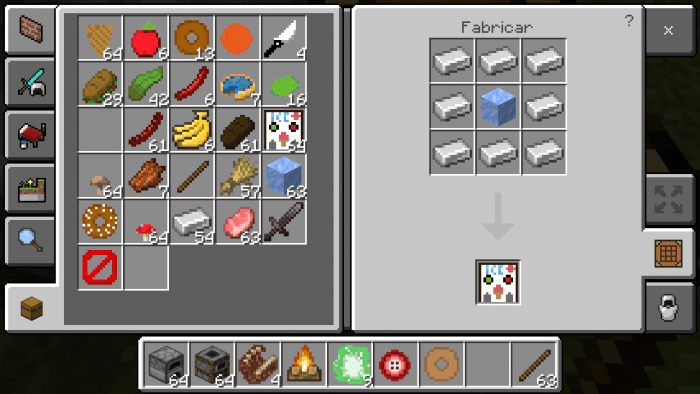 This is the crafting of the ice cream machine but I'm still working on it, it doesn't give you the spawnegg itself, it gives you an object that is launched and summonea the machine, I hope I'll understand
Or you can make them yourself, only you will have to make the ice cream balls first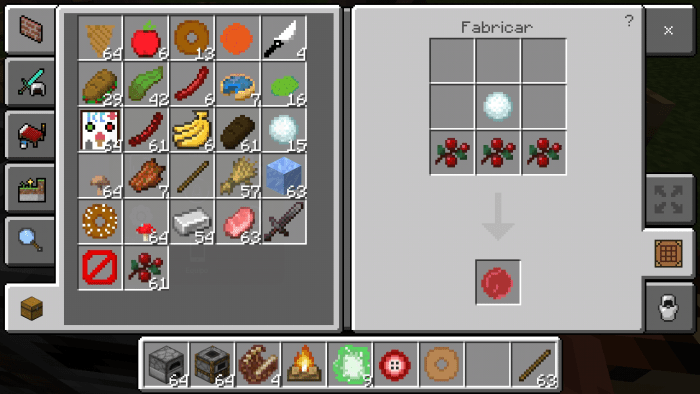 You can make this crafting with the lemon, with the orange and with the blue blackberry, you just have to put a snowball and the fruit, anywhere in the point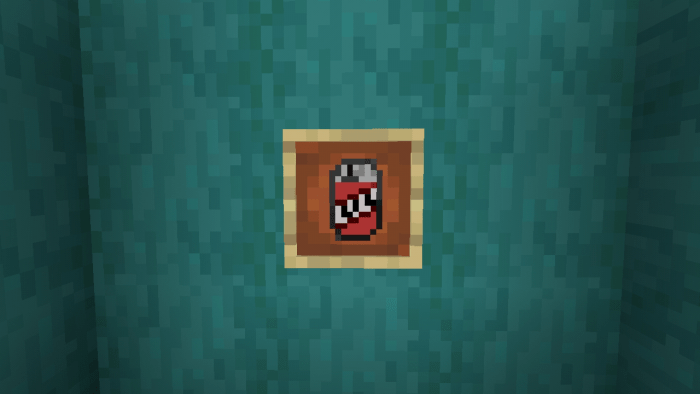 Now there is Coca Cola in minecraft, drinking it will give you speed and give you an empty can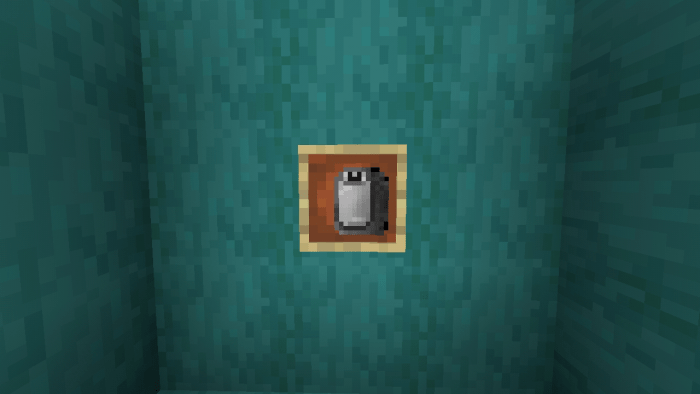 This in turn can be used to sell to the village gunsmith, perhaps use them to make his armor, I think it is not recommended to buy armor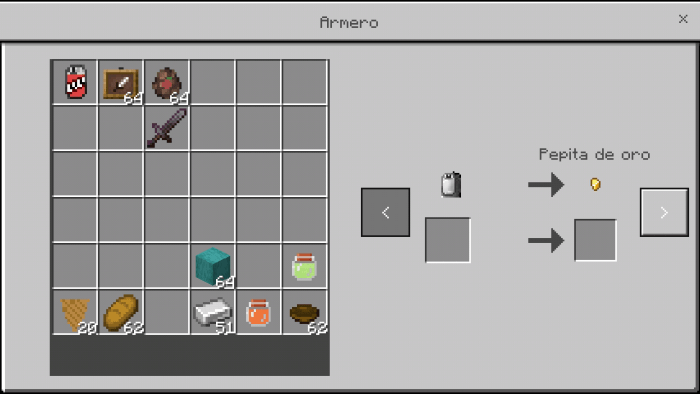 I almost forgot, you can buy the coca with the villager librarian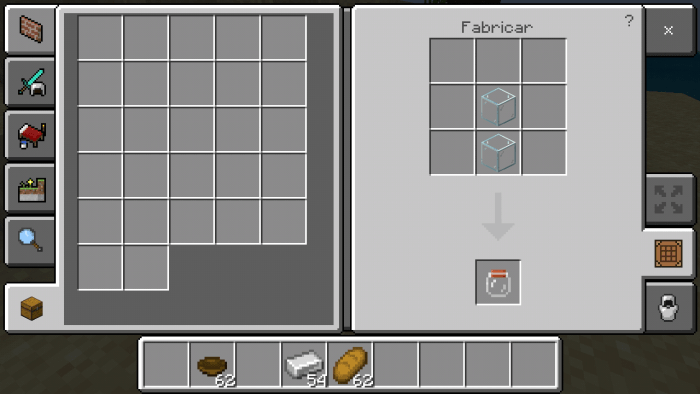 Almost finished, you will be able to make this glass container, in principle you would get 2 for each elaboration, but this was eliminated since the container will be returned when you drink juice in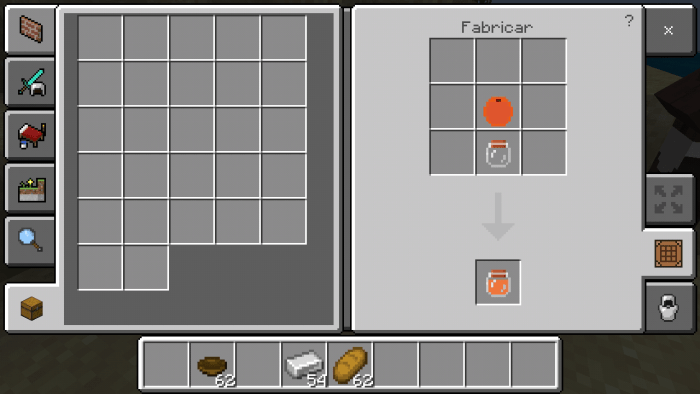 Here the how to make a delicious juice, this juice can be made from the following fruits:
Orange
Watermelon
Cherrie
Apple
more juices will be added soon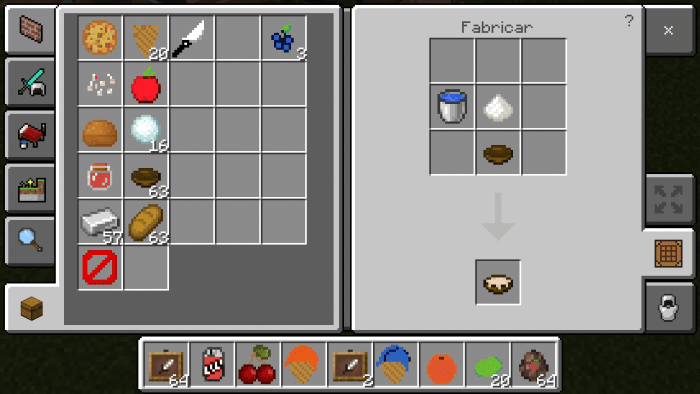 finally we have the pizza, it will be created from the dough (I still can't get him to return the bucket)
To make the flour you just have to put bread on the crafting table, it is ironic because from the flour you get bread
You can make ketchup just by putting a glass before mentioned in the third row, a tomato on top of the glass and sugar on top of the tomato, sorry, it doesn't catch you from this crafting But it's easy
Then you have to put the dough in the oven (don't ask why little dough can give you a giant circle of dough)
I just noticed an error, you can enjoy this error for now, it will be fixed in the following updates, when you put the dough you just have to give it the circle of pizza dough and then you put the ketchup
You can give me Suggestions for future foods so I can have more variety
Select version for changelog:

Changelog
-bugs were fixed
Now there is more variety of food