This Add-on brings you mermaid tails in 5 variations: Aqua, Red, Blue, Green and Pink! When you use a tail and swim in the water, your swimming speed increases! Add-on Creator: @GuilhermeMC0
The tails come in the following variations:
Red: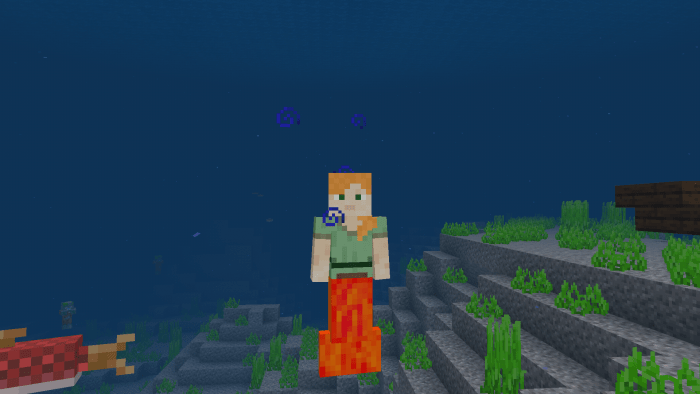 Pink: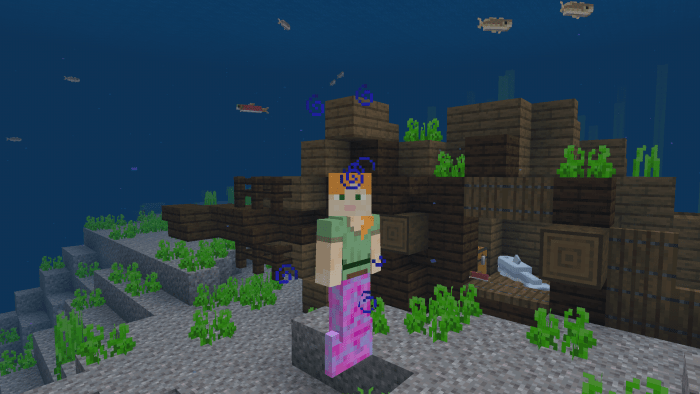 Blue: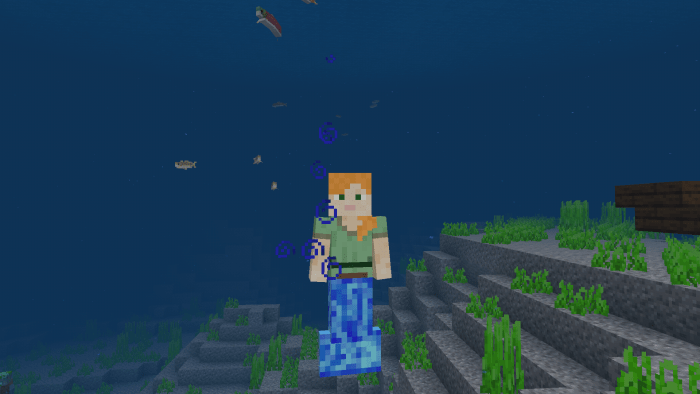 Green: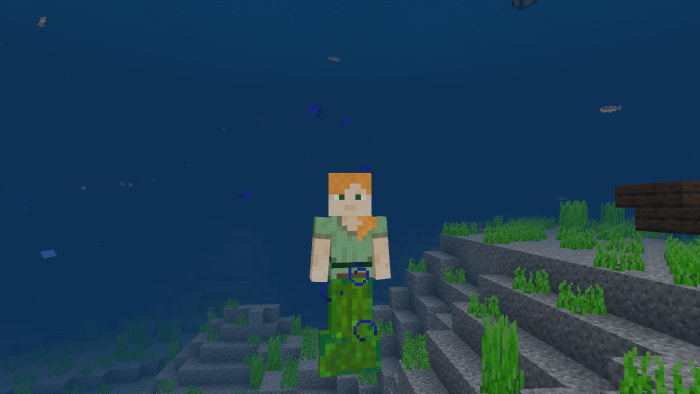 Light Green: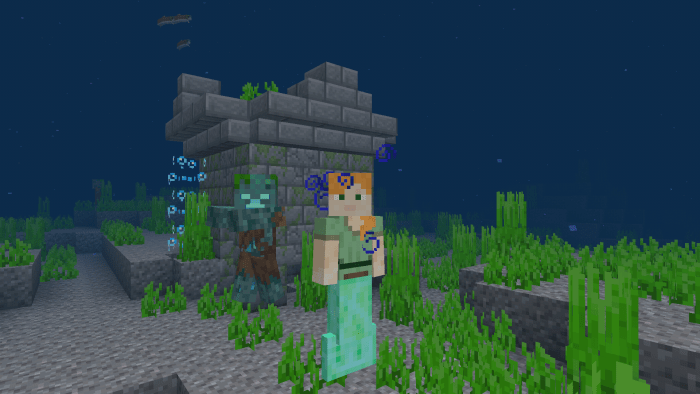 How to get the tails?
It's very simple! Tails can only be obtained through shipwrecks, treasures and ruins! They are not rare to get too! Take them and venture into the oceans with much more speed!

Installation
ENABLE THE EXPERIMENTAL GAMEPLAY, OR THE ADD-ON WILL NOT WORK CORRECTLY!