Ever wanted to look like an astronaut? Then congratulations, today is your lucky day. With this skin pack, you can be multiple different astronauts. Just pick your favorite and you're good to go
There are plenty of new astronauts to pick from, whether it be just a color, based off a planet or even something a little unique, because there are now more than 150 skins. (Yes, I know I overdid it, but variety is good to have)
The skins have been divided into smaller skin packs but there are many more to pick from than before:
Colorful:


Galactic:




Bonus: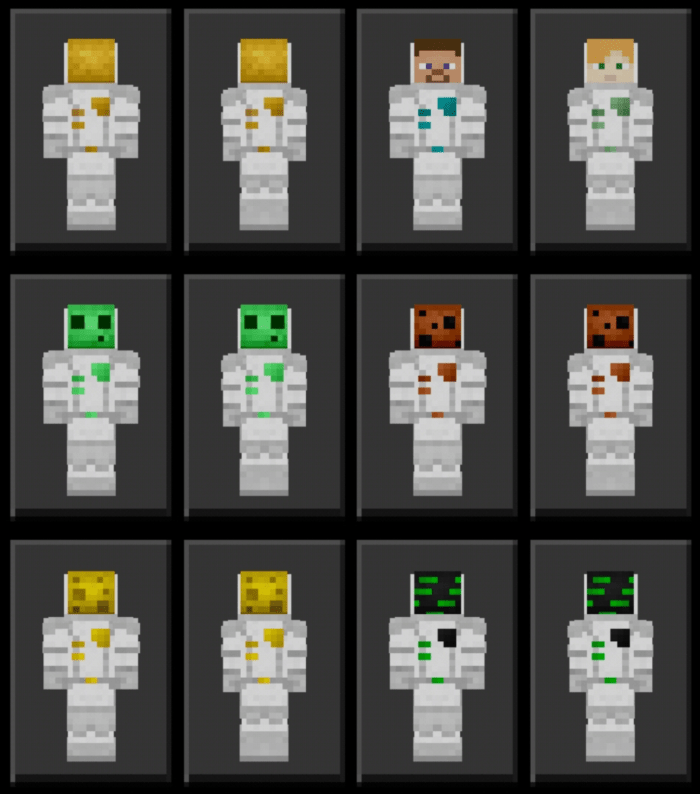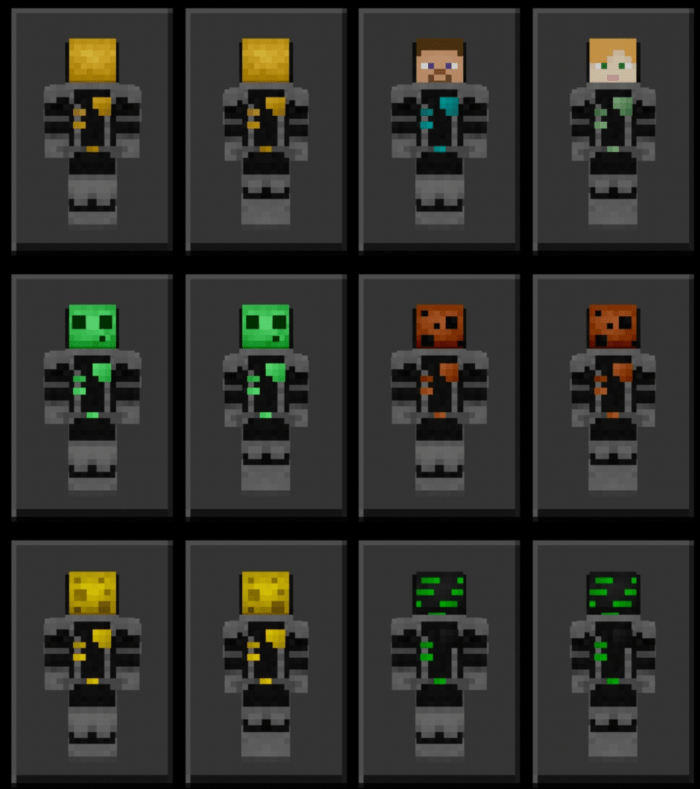 • Changes are listed below
• Unless you have permission, don't post anywhere and don't take credit for what you didn't make. If you want to make a request, or have questions, or anything along those lines, then feel free to contact me (if you tap/click my profile picture, it'll take you to my profile which has some contacts on it)
Enjoy!
Note: This is for Minecraft Bedrock Edition, not Java Edition
Select version for changelog:

Changelog
• Added Blue Moon variants and Magma Cube variants
• Changed the skin order in the galactic skinpacks
• Removed the .zip option to make updates easier (If you want a .zip, rename it from .mcpack or .mcaddon to .zip)
• Fixed the selected skin defaulting to the second skin in each pack
• Removed the pack icon from inside the skinpack to save storage space (Even if its not much, it helps those with low storage)
• Made it so that you can get the bonus ones seperate from the rest as well
Installation
1. Tap/click one of the download links below to download the .mcaddon file from MediaFire (There shouldn't be ads so it'll take you straight to it)
2. Go to your downloads (or your notifications) when the download is finished
3. Tap/click the .mcaddon file you just downloaded
4. The game will launch and tell you when they're installed
If you can't see someone's skin or they can't see your skin, in Minecraft allow trusted skins has to be off. That pretty much just tells the game that only skins from the marketplace are allowed to be used.