Have you ever surprise when you mined infested block? And you are not prepared for those coming silver fish. This pack will help you to easily distinguished which is infested block or not so you can prepare if want to mined infested blocks.
This texture pack let you distinguish which monster egg stone are or which are normal stones. A monster egg stone (infested block) spawn silver fish when mined or broken by explosion, monster egg disguised as stones (such as cobblestone, stone brick, mossy stone brick) that let you won't notice which is it. With the help of this texture pack you can notice if it's infested block or not. So you can prepare for it or prevent it to mine. The texture of stone and Monster egg are now different to let you identify. Infested Block has dark reddish outline in a block while texture of normal isn't change.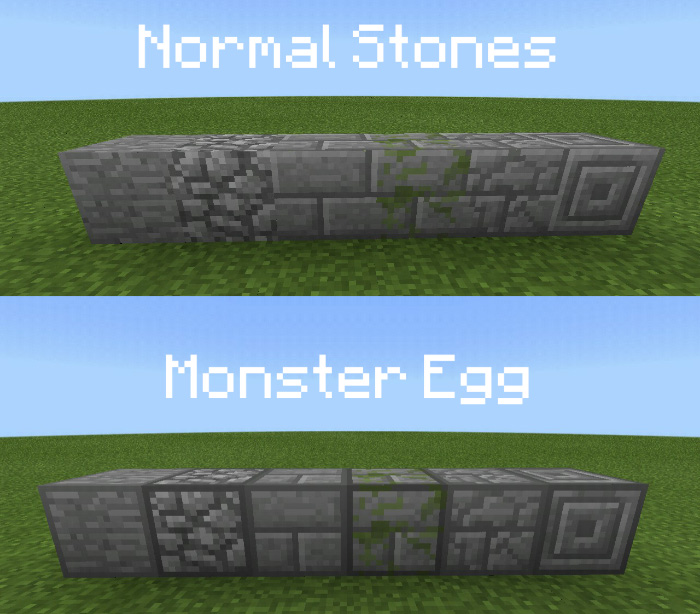 Activation:
If you have an active texture pack and want to use it at the same time apply it in the highest so it can't be overwritten otherwise it won't work.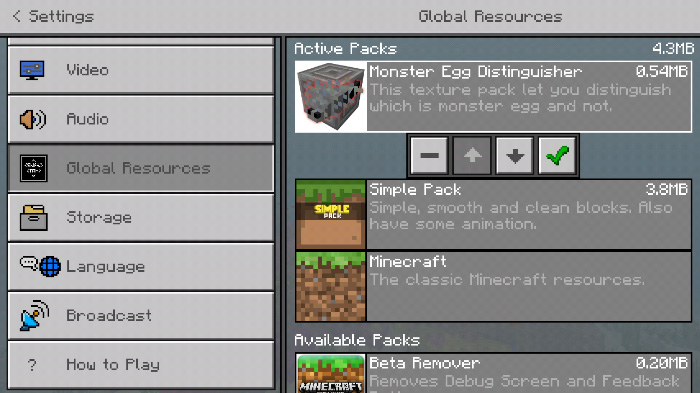 Select version for changelog:

Changelog
Update the name of the pack and description
Now the outline of infested block is reddish to make it more noticeable