Are you tired of the old foods in Minecraft or MCPE?
Many Different kinds of FOODS! Your favorite foods are here in this pack!
Try this pack or Addon! If you want to download the addon, download the resource pack and behavior pack and also the Crafting Recipes so you know what recipe to craft.
Added many foods and Golden Orange that makes you stronger and faster! Just follow the Crafting Recipes carefully! HAVE FUN!
IMPORTANT
Turn on the Experimental Gameplay so the addon will work!


There are many foods to try! Download the Resource Pack and the Behavior Pack and activate it to your WORLD! Download the Crafting Recipes too!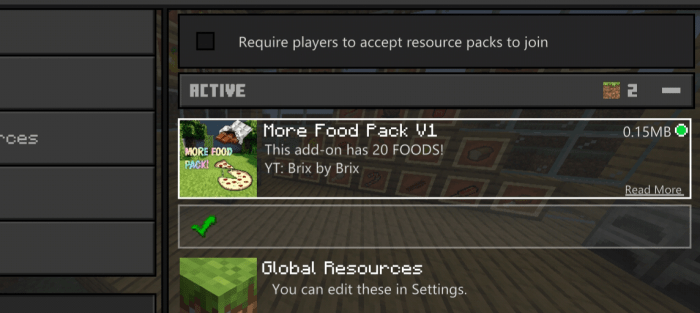 Foods:
1. Pretzel
2. Burger
3. KFC Chicken Bucket
4. Slice of Bread
5. Bacon
6. Candy Cane
7. Nut
8. Chicken Leg (Raw)
9. Chicken Leg (Cooked)
10. Orange Pie
11. Orange (Fruit)
12. Hotdog on Stick
13. Hotdogs
14. Ramen (many ingredient)
15. Steak
16. Apple Pie
17. Pizza
18. Golden Orange (Makes you Stronger and Faster)
19. Cheese
20. French Fries or Fries
Download the addon and try them all!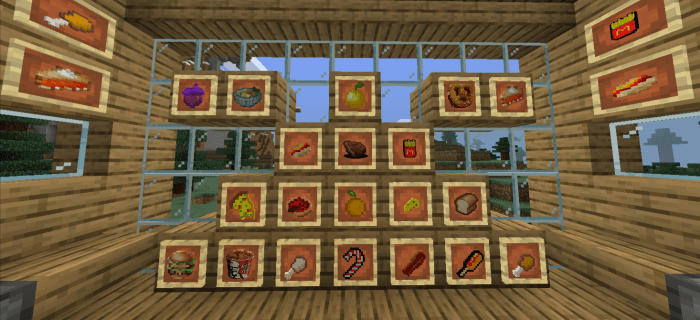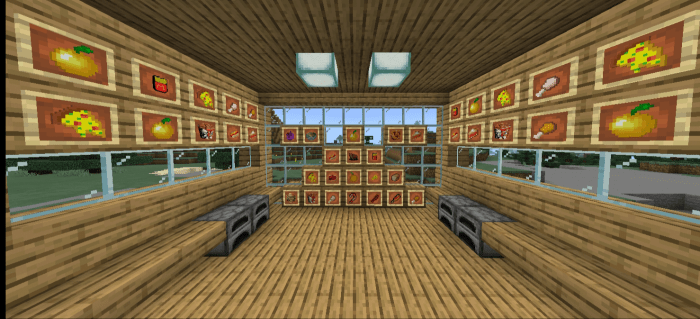 Click the link below then skip the ads and deny the notifications then wait 15-25 seconds and you will be redirected to the link.

Select version for changelog:

Changelog
Updated/added the supported versions of this creation             
Installation
Click the .mcpack you downloaded (behavior pack and resource pack) open it 1 by 1 then it will automatically opens to minecraft and it will import successfully! download the Crafting Recipes too!