Ever found survival mode boring? Want something more? Do you want more of a challenge? ... How about collecting a Dragon sword! - Or a Wither sword! - Or even a God sword!!
(1.15+)
THIS ADDON HAS BEEN UPDATED TO 1.16!

This addon adds in 441 new unique swords!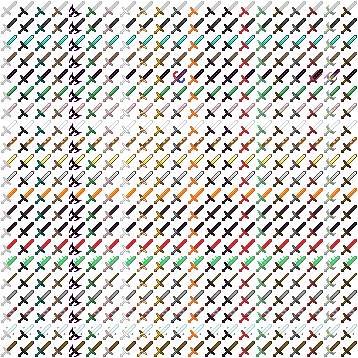 (If you like what you see, make sure to check me out on YouTube: https://youtube.com/MACHINEBUILDER )
Swords can be crafted with a mix of any of the following materials: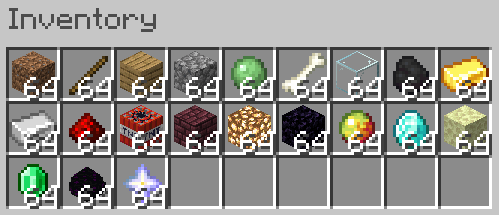 For example, you can make a sword with a gold handle, and a diamond blade!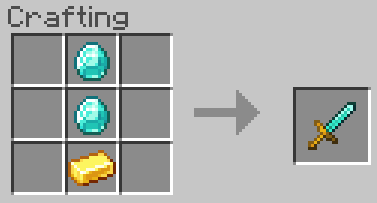 Or, you could switch those materials around to make a sword with a diamond handle & gold blade!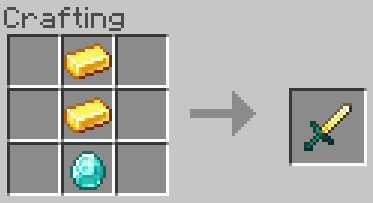 -----
When crafting a sword, you can view its stats in the item name. For example, here's the coal sword when you're crafting it:

However, once you craft it and put it into your main hand, it will turn into a new item, and look like this :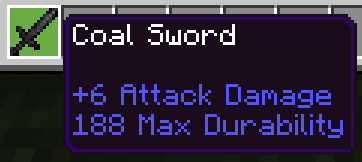 -----
Some swords have special abilities, and some combinations of materials create special swords!
The sword type abilities :
- Magma (crafted with magma cream) : 'Inflamable' - Provides fire resistance
- Slime (crafted with slimeballs) : 'Bouncy' - Provides jump boost
- Obsidian (crafted with obsidian) : 'Strong Stance' - Prevents knockback
- Glowstone (crafted with glowstone) : 'Nightvision' - Allows you to see in the dark
- Iron (crafted with iron ingots) - 'Magnetic' - Sneak near items on the ground to pull them towards you
- Dragon (crafted with dragon eggs - yes, the dragon now drops +1 egg on death) - 'Fast Hearts' - Provides regeneration

The special swords :
- Sword of the Gods :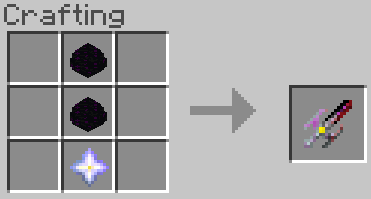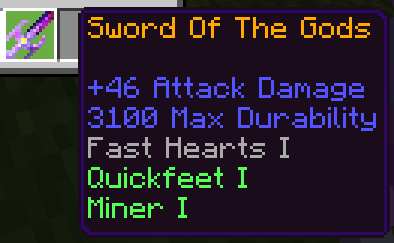 Provides haste, speed & regeneration

- TNT Sword :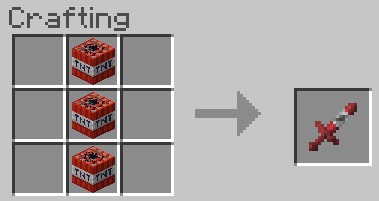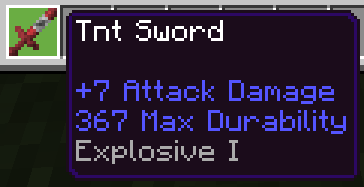 While holding this sword, right-click (if on mobile, long-tap / tap and hold) to explode the sword. This will give you quick resistance to make sure you don't take damage, but it's a one time use, as the sword will be blown up. Make sure you use this ability wisely, as you might take fall damage after coming back down to the ground...
- Note : If you craft this sword with a dragon blade (2 dragon eggs, 1 tnt), the ability will be much more powerful. Spawning multiple tnt and the instant explosion, creating a scatter bomb effect. - Again, a one-time-use.

- Iron+Dragon Sword :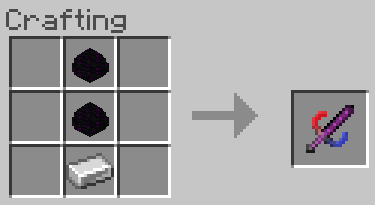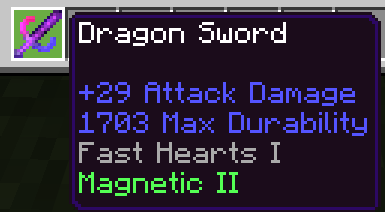 Sneak near any items when using this sword to draw them in very fast. Really useful if you just killed a load of mobs and want to gather the drops!



DEMO video of this addon here:
https://www.youtube.com/embed/mCOP8fSRO7g
(note: there is a furnace sword, crafted with 3 furnaces, but I haven't made a texture for it yet, and it may need some balancing. If you sneak while standing on cobblestone, iron ore, or gold ore, it will 'autosmelt' it for you)
Select version for changelog:

Changelog
Updated for 1.16
Now you have no reason to complain lol
Installation
Just download the .mcaddon and open it. It should open straight into MCBE and install the pack :)