The mountains concept add-on brings to your game some new features found in mountain biomes. The new features are the same as shown in minecon 2018 which occurred the Biome Chooser. In this add-on you can find animals and blocks such as natural generation by the biome!
The mountain concept add-on adds few features from biome chooser 2018, Features are from mountain biome what have been choosed to be updated first. This add-on simulates how likely the updtae will look
In this add-on are only features that were shown in Minecon earth 2018! Nothing else.
New Mountain Generation.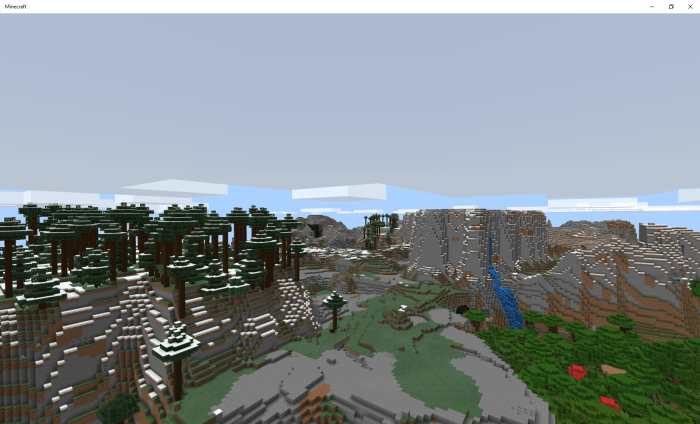 New mountains.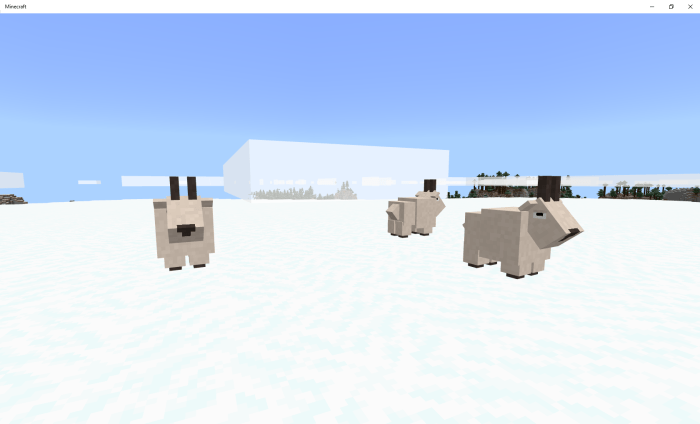 Pack of goats on top of the mountain.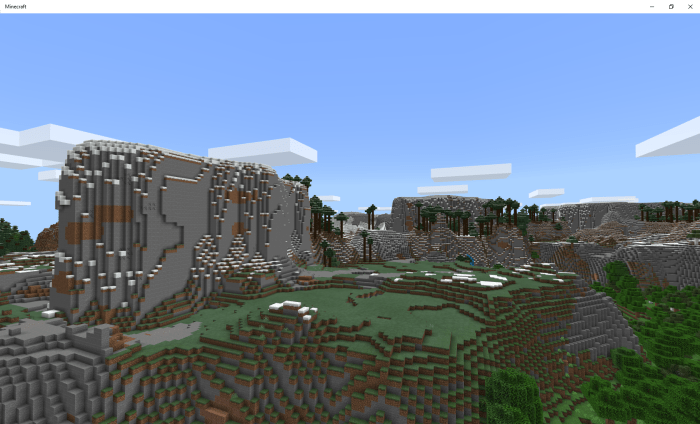 Grassy plateau.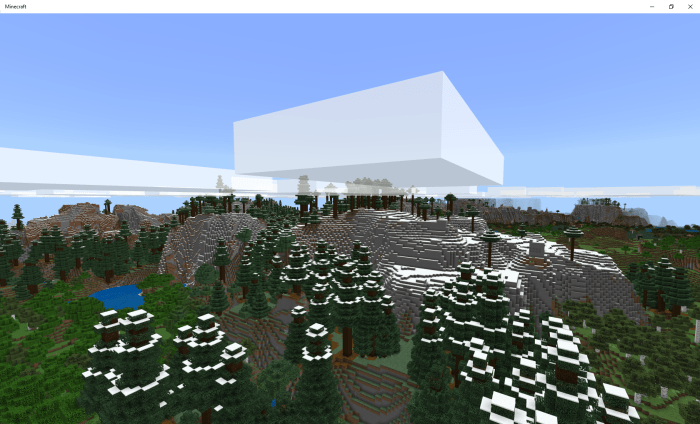 Mountain foothills.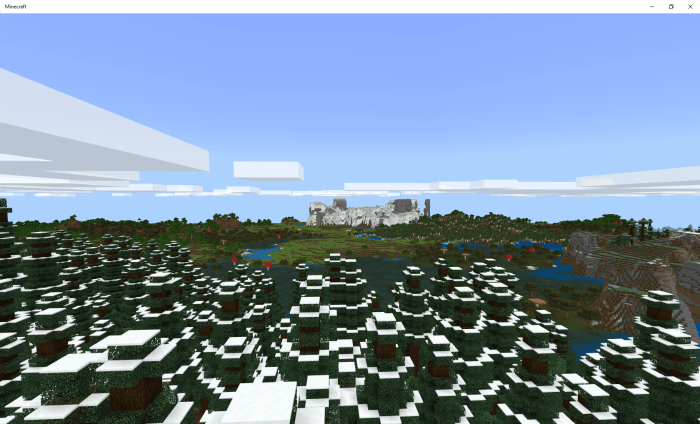 Ignore everything, enjoy view.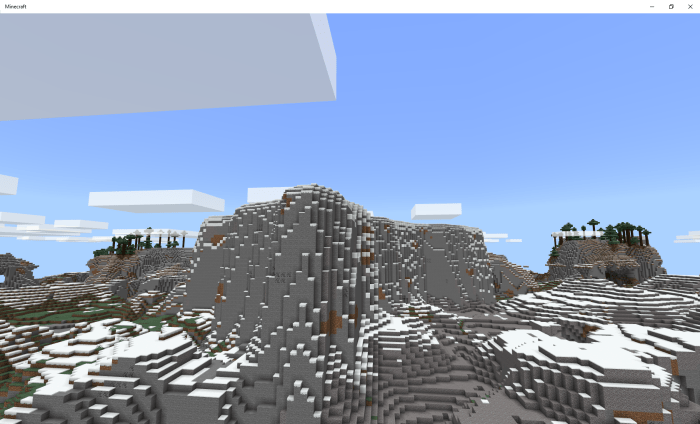 Bit higher mountain.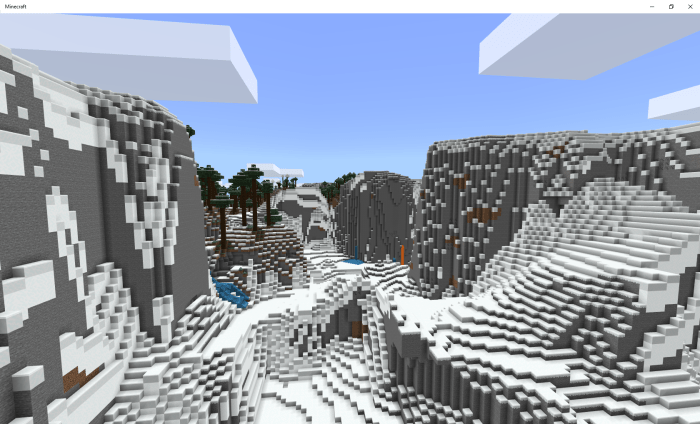 Nice valley.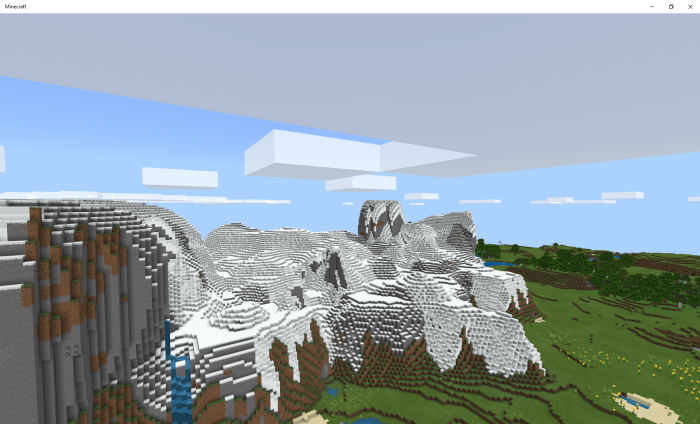 Rare snow+ variant.
Snowier Snow.
Nobody actually knows what that means, so I decidet to add new snow blocks.
Snowy stone
This is rare variant of stone found on high peaks of mountains. Similar to ice, you move slow on it.
Deep snow
This is variant of snow block found on top of mountains. When you stand on it, it will heavily slow you.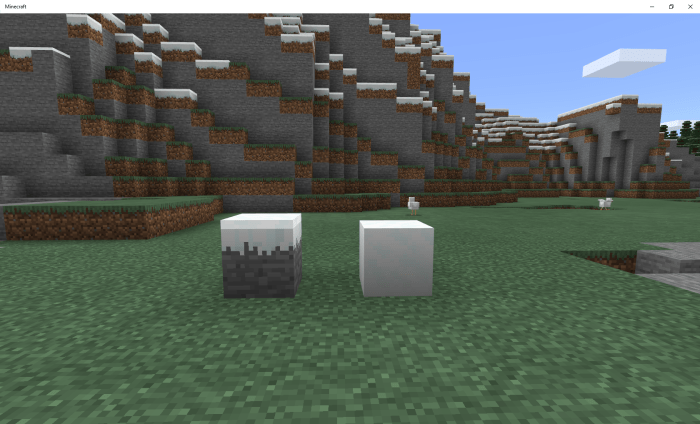 Snowy stone, Deep snow.
Goats
Goats are new mobs found in mountains. You can milk them, kill them for wool and breed them by wheat. They can be also ridden by sitting on them and controled by holding wheat while sittin on them.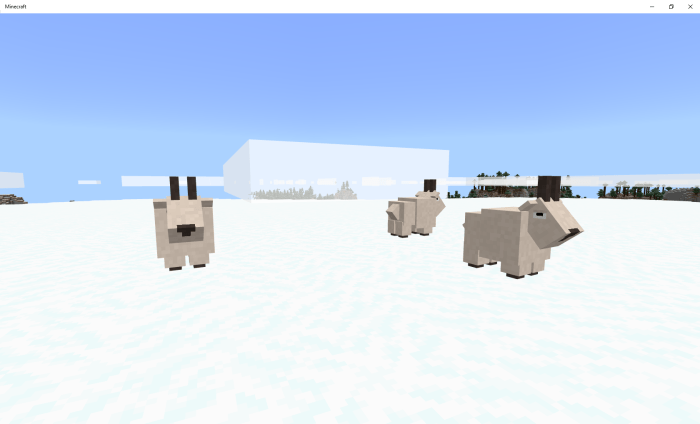 Goats.
Please Enjoy and if you will find some bugs write in into comments!
Installation
Download add-on.
Open it by clicking on it.
Create new world
Add resource pack and behavior pack into it.

Experimental gameplay required