The "Naruto's Akatsuki Skin Pack" was maded on base of the organization "Akatsuki" of the Animé "Naruto, Naruto Shippuden".
You can use it on your preference Servers, Worlds or Realms.
This pack is created for fans of the Anime Naruto, you can use it with your friends, and select on Teams, like the Animé: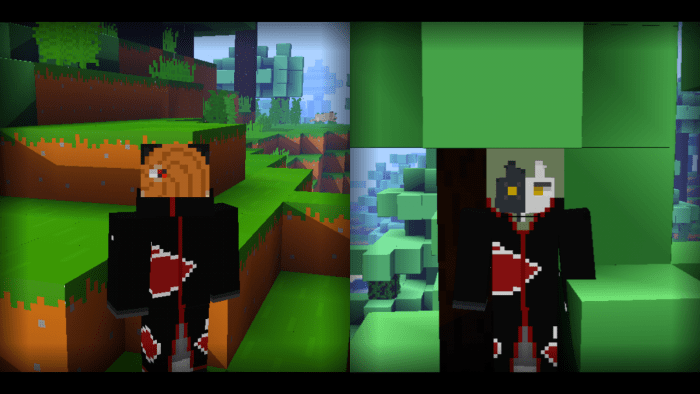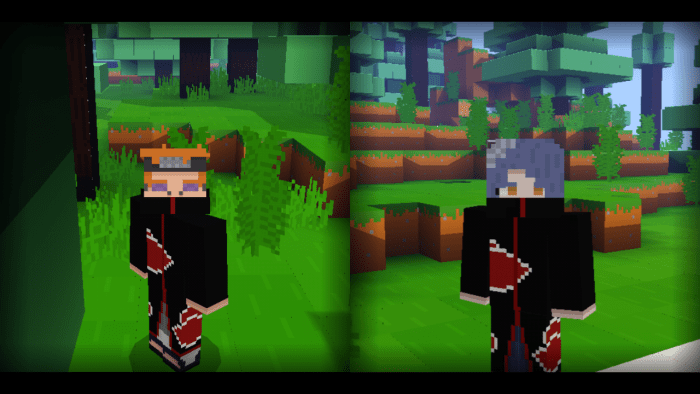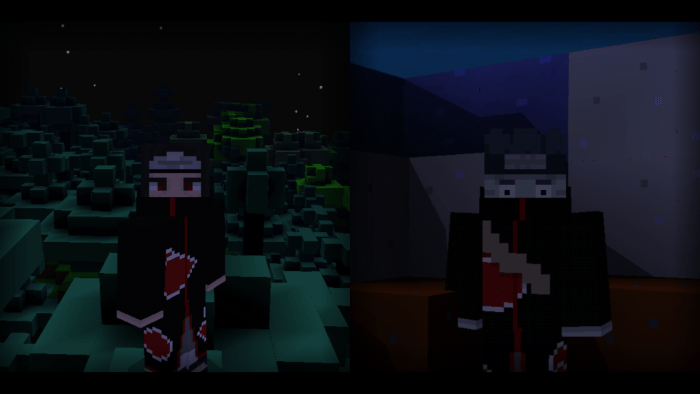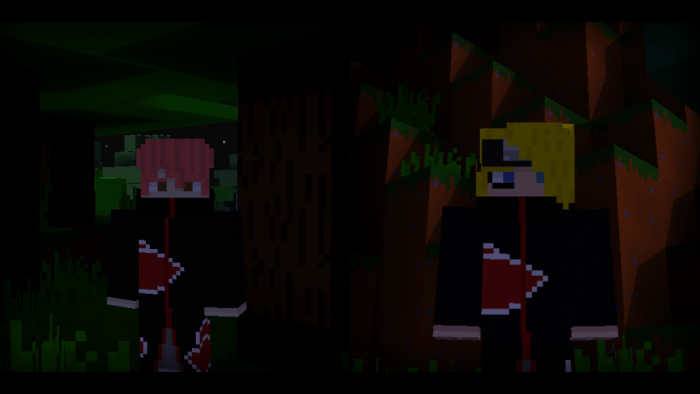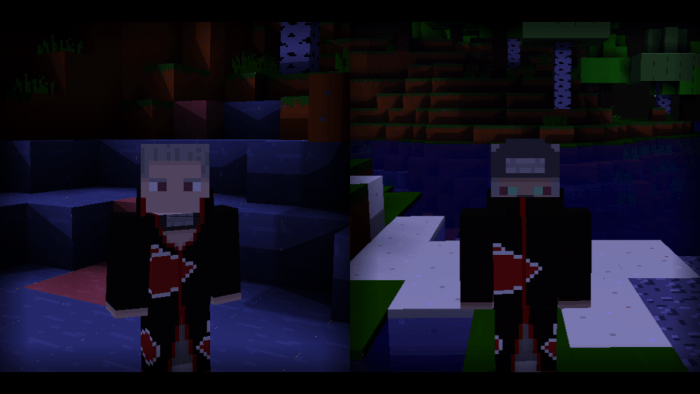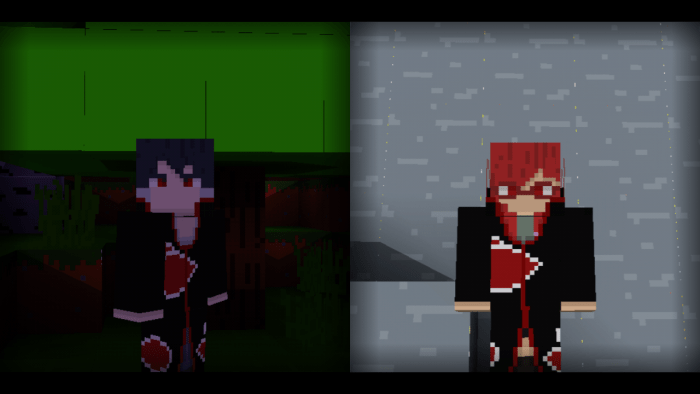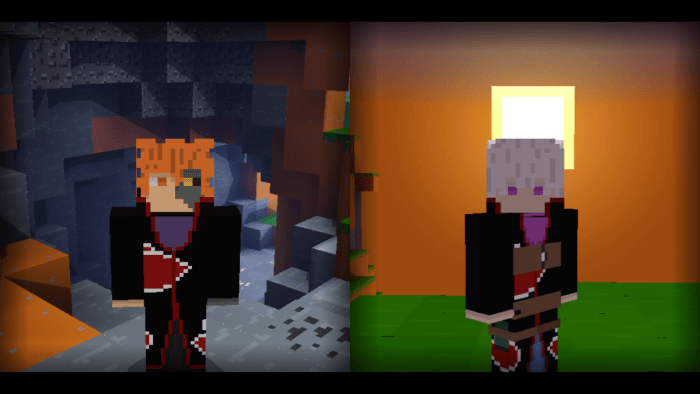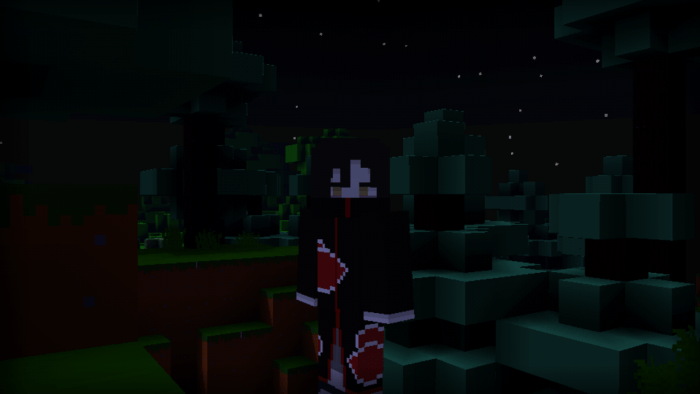 You have 15 characters to choose.
Credits
Skins – S.C.
Files – Emerald Shine – MM
- just repaired: the v2, v3, v4 was damaged file
- Link was updated, other one was damaged
- Removed gamertags of creators, comment below for any questions
Updated link to direct Download (The previous link had errors when trying to download it)
- Updated featured image for show more content, coming soon new update
Installation
Recommended install an file browser to open easily the files.
Downloads
Supported Minecraft versions
1.10
1.11
1.12
1.13