I've always wanted an addon that added night vision goggles but I couldn't find one that fit me. So I decided to make it myself via an app called addon maker. Because of this,the addon is quite primitive: You'll be disappointed if you are expecting ground breaking mechanics.
This is my first ever addon and I'm open to criticism. Feel free to tell me your opinion about this addon in the comments :)
This addon supports 21 languages. Check out the description for more info.
Now has a 32x32 texture option.. Check out the changelog for more info.
Make sure that experimental gameplay is turned on. Otherwise,this addon wont work at all!
This addon adds 3 new items to the game. The first one is the strap. You need this to make the straps of the goggles.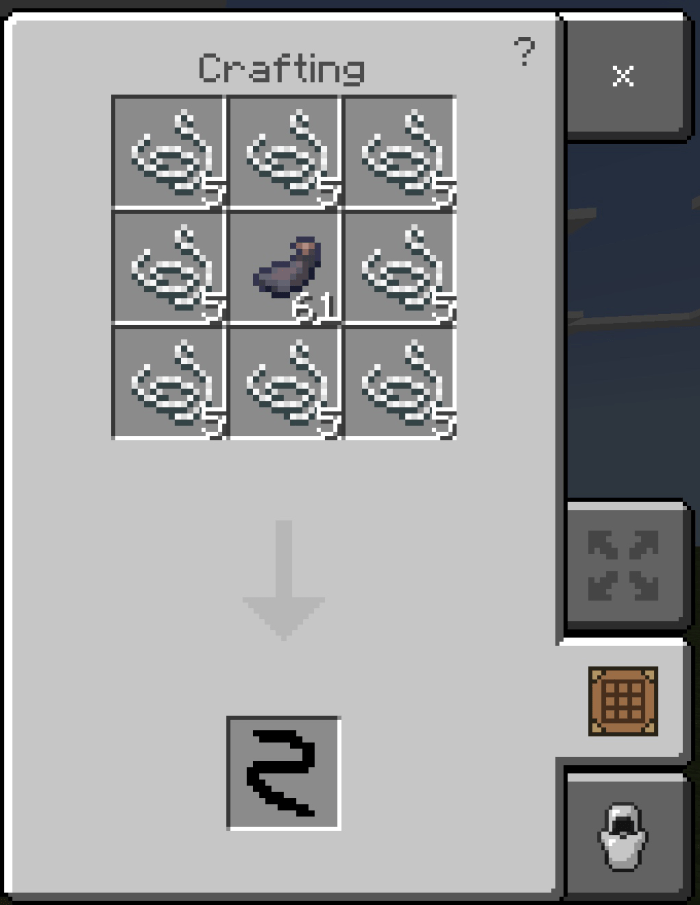 After that,you need to craft the lenses so you can actually see from it :)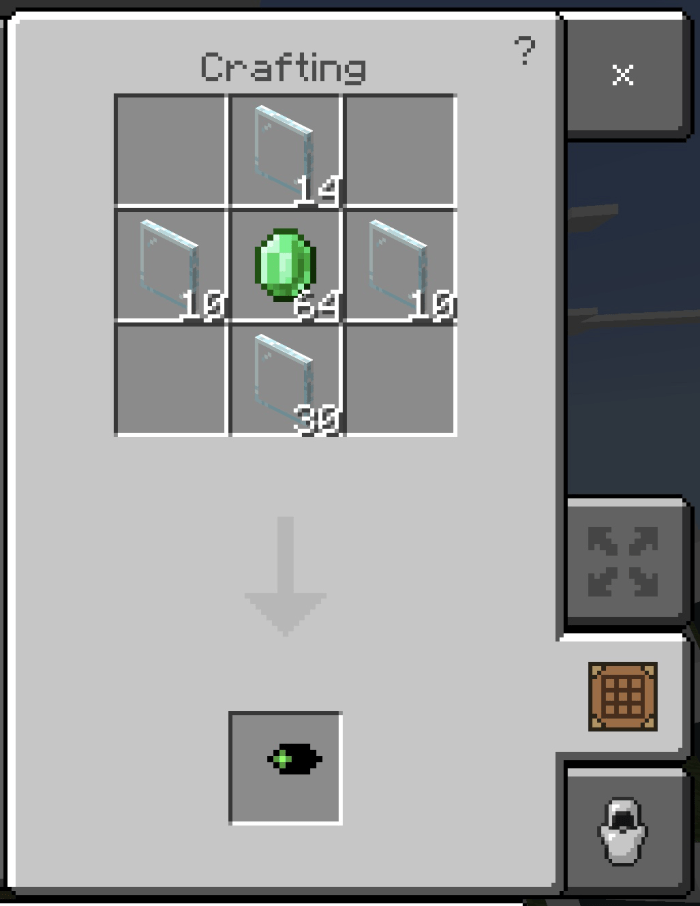 And finally,combine the straps and the lenses,alongside with an iron block and 2 ink sacs to craft the night vision goggles.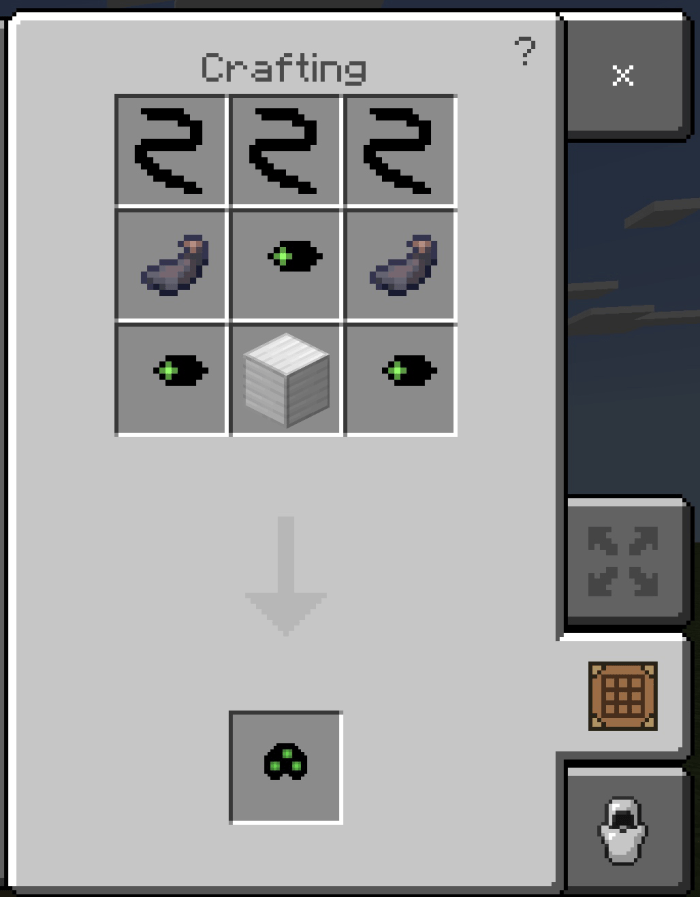 After you crafted the goggles,press and hold (or right click) to equip them. (Make sure that you don't have any helmets equipped before equipping the goggles,otherwise,you will lose your helmet!!!)Once you equip them,you'll get night vision potion effect until you take it off. Simple,yet quite effective!
16x16 nvg addon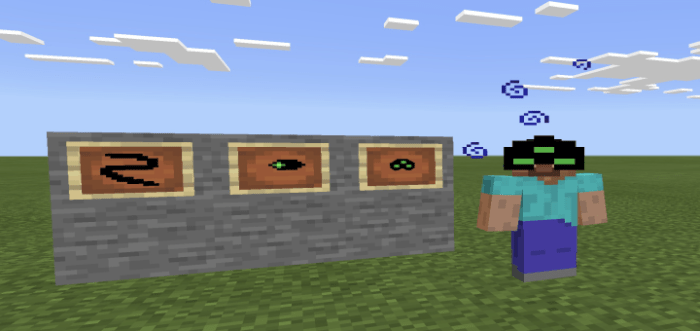 You can also install the 32x32 version,which has more resolution compared to the default 16x16 and thus,more detail.
32x32 nvg addon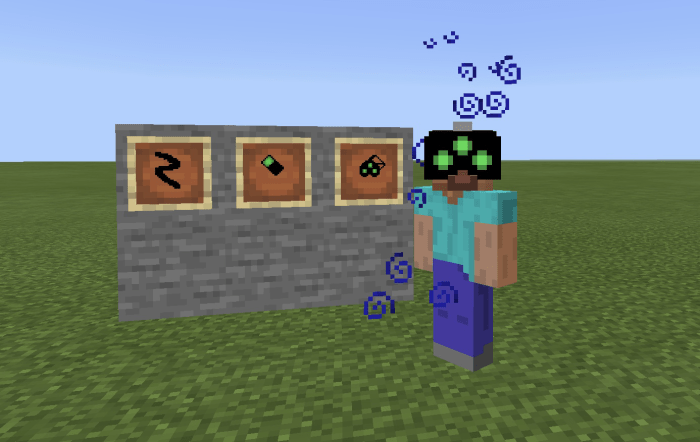 You can use /give @s fvr:nvg command to get the goggles.
This addon supports 21 languages. The supported languages are:
Indonesian
Danish
English
German
Spanish
French
Italian
Hungarian
Dutch
Norwegian
Polish
Portuguese
Slovak
Finnish
Swedish
Turkish
Czech
Greek
Bulgarian
Russian
Ukranian
Please notice:
This addon might be incompatible with other addons. It could also be incompatible with Windows 10. I've tested this addon with 3 mobile devices on LAN multiplayer but that doesn't mean that there are no bugs at all.. Please let me know if you ever encounter any bugs.
Future plans:
Might change the crafting recipe
WARNING::
You can modify the files however you want but ONLY FOR PERSONAL USE.
DO NOT PUT MY MOD ONTO ANOTHER WEBSITE AND/OR USE SHORTENING LINKS TO EARN MONEY OFF OF IT.

Youtubers,feel free to make a video about it but make sure to credit me. DO NOT PUT THE DIRECT LINK. PUT THE MCPEDL LINK INSTEAD! Thanks :)

Select version for changelog:

Changelog
Added 32x32 resolution option. This one has a different and more detailed texture. You can see the differences above. 
Installation
Install the .mcaddon and open it with Minecraft. It should install the texture pack,alongside with the behavior pack itself.
16x16 has less detail but fits the vanilla minecraft. 32x32 has more resolution and thus,more detail. This one also fits vanilla minecraft well but not as much as 16x16. Feel free to choose.