Enjoy 16 new patterns to spruce up your interior designs and finally use all carpet colors to their full potential. Adds 16 new carpet items into your game, which you can also craft in survival!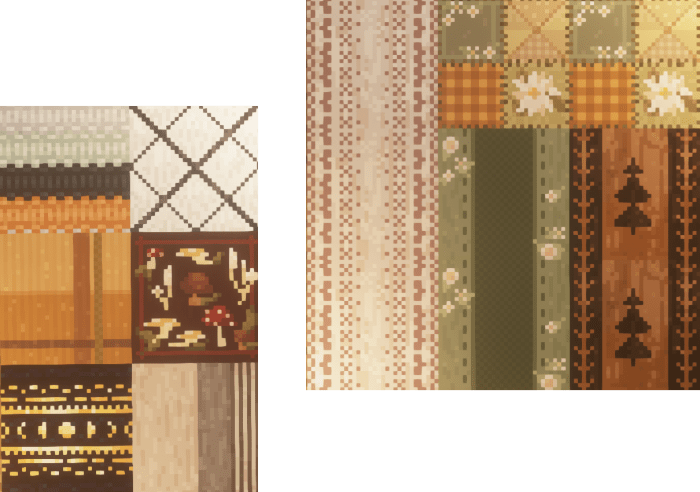 In case you didn't know, the textures of the Minecraft carpet are all cut wool blocks! So that's probably why a lot of carpet mods aren't seen... because anything you do to make a carpet needs you to mess with the texture of the wool block. This add-on pack does not!
So here is a nifty guide if you want to see the new carpet's patterns and designs:

How to obtain in CREATIVE mode: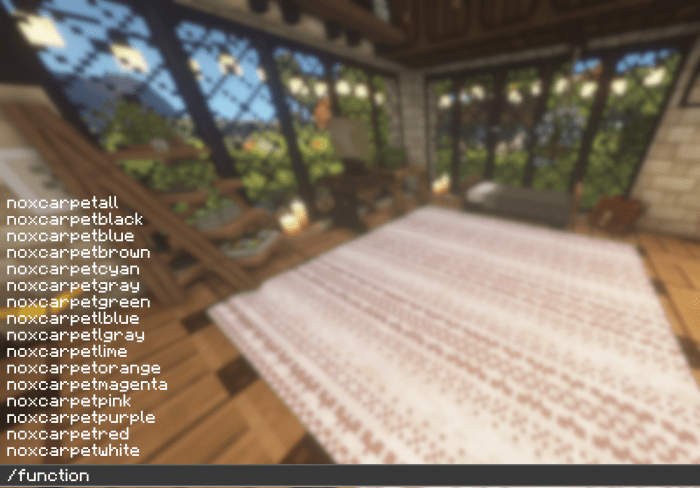 Nox's Better Carpets can obtained on Creative by using the /function command.
/function noxcarpet[color/all]


How to obtain in SURVIVAL mode:


Nox's Better Carpets can obtained on Survival by putting 9 carpets with the desired color on 9 tiles on a crafting table - you will get 9 in total with the new patterns on it.
=-=-=-=-=-=-=-=-=-=-=-=-=-=-=-=-=-=-=-=-=-=
Credits: NoxcturnalMC - with perms
Version: 1.0 / 1.16.200+ compatible