Welcome to The Nuke Addon! In this Addon you can find a nuke in your creative inventory. The nuke is not yet craftable but might be in the future. Also, the nuke is not THAT big of an explosion. Why? Because I do not want to lag you're game and want a fun experience.
The nuke has a pretty massive explosion still. You can find this "nuke" in the creative inventory. (Search for fast find) The picture below shows you how big the explosion gets. Now, the nuke has a unique texture with warning signs on it to show you it is dangerous.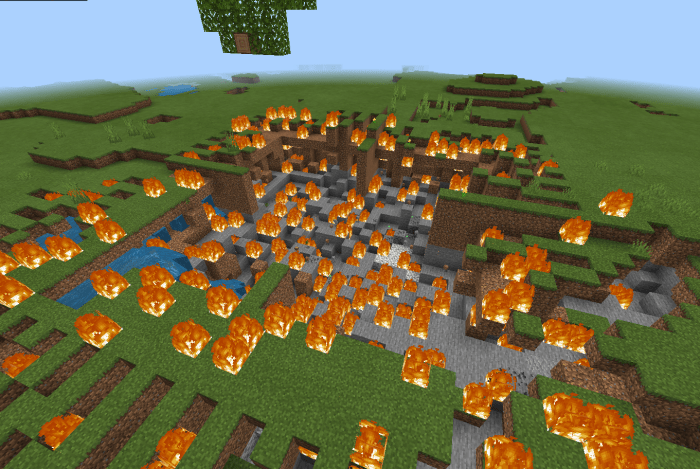 Here is a before and after photo of the nuke. As you can see it still does effect the world a bit.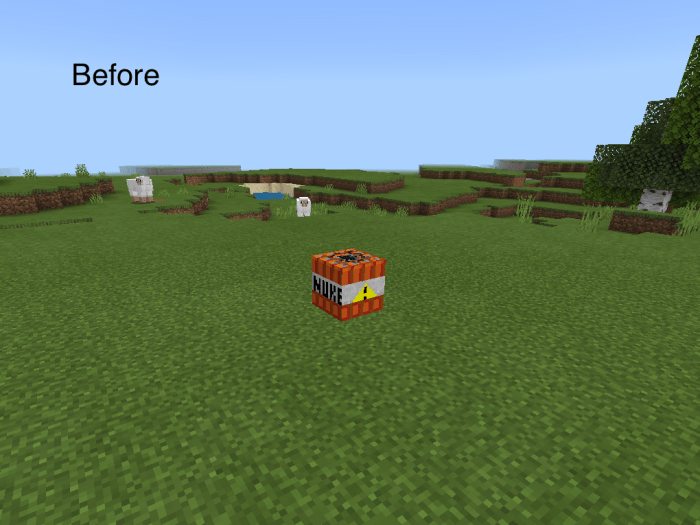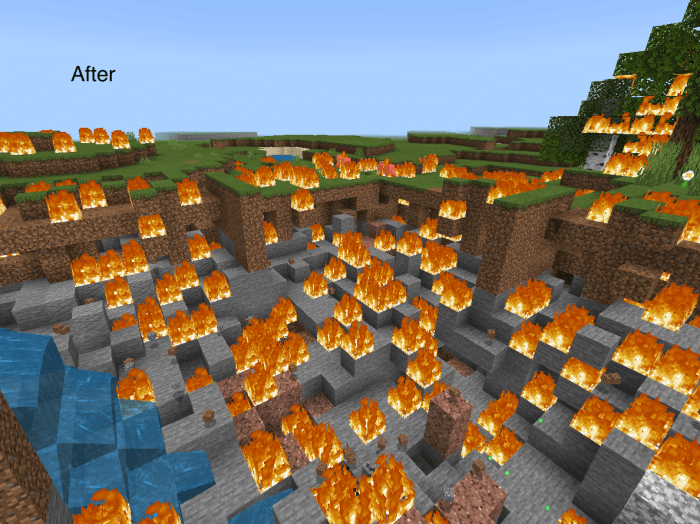 Other notes: The nuke actually was textured by me and was not used from a image.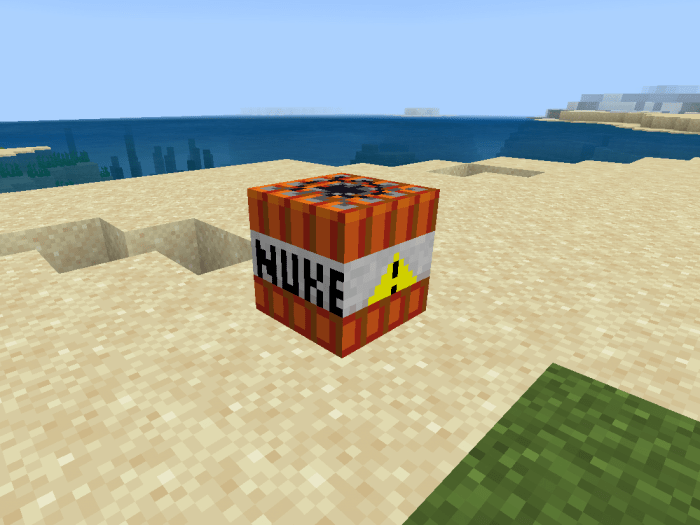 You are ALLOWED to use this Addon In you're youtube Video. But you have to type "Addon By EpicTheLuke" in the description.
Select version for changelog:

Changelog
Added MUCH More detail for MCPEDL to accept the addon. 
Installation
You can tap "Nuke Addon" and install the addon. Next, Download From mediafire the next you are all set.