Get your Op items from Creative Inventory!
You can take items directly from the Equipment category in the inventory without a command.
Tp compass, op item bundle, one shot (op sword)
I've made items that are small but have many functions
It only works when you turn on the Holiday Creator function.
My CHANNEL
thanks to 100 subscriber now i can use custom url on my CHANNEL!
https://www.youtube.com/c/Limdevelop
This addon video
This video shows you how to use quickly
👇👇👇👇👇👇👇👇👇👇👇👇
turn on holiday creater option before u apply this addon
It just works after the import:)
▪imported screenshot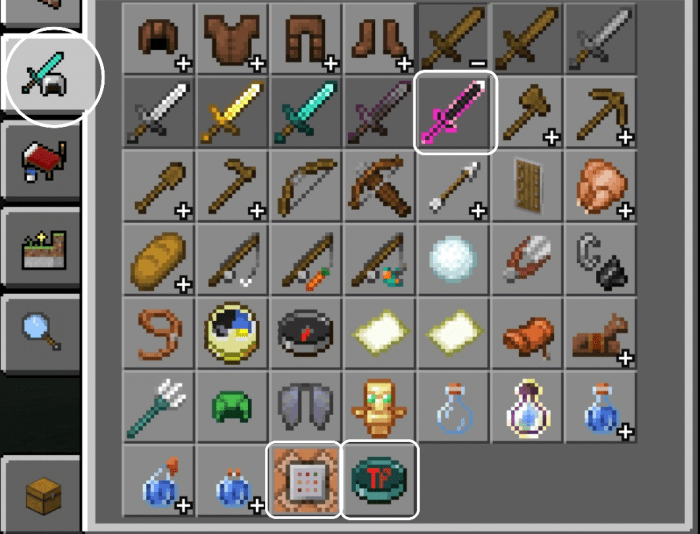 ▪items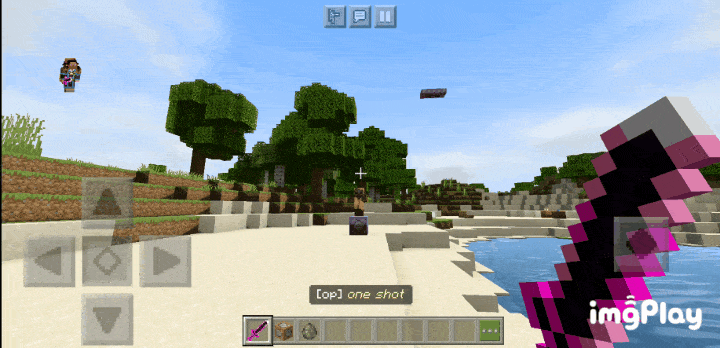 [op] one shot
item code
lim:op_sword
°How to use
Hit/Long Touch(ios,android)
Click/Right Click
attack damage (Hit/Click) : +1500
projectile speed :50
projectile (Right Click/Long Touch) damage : +1500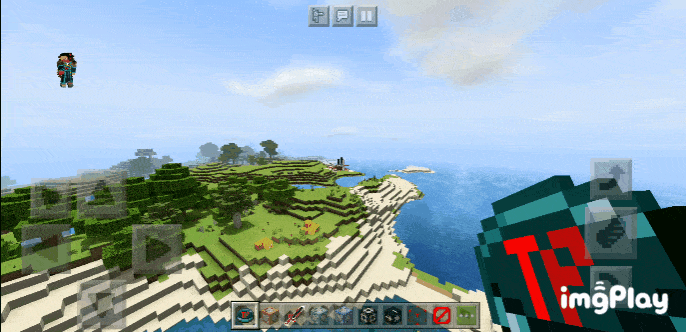 [op] tp compass
item code
lim:tp_compass
°How to use
Long Touch/Right Click
Teleports in the direction of view (similar to the compass of the WorldEdit plug-in)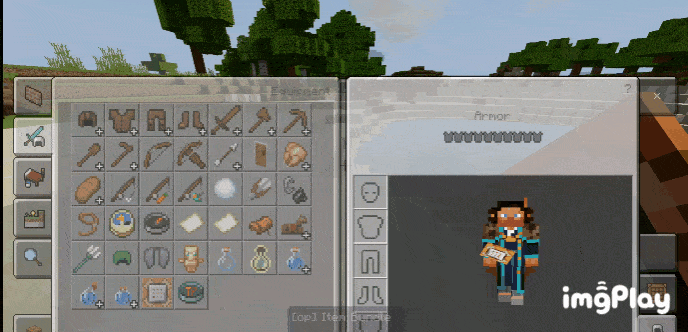 [op] Item Bundle
item code
lim:op_item
°Ho to use
You haven't seen this, have you?
Long Touch/Right Click × 2 times
If you use this item, you will be given one item each as listed below
minecraft:command_block
minecraft:chain_command_block
minecraft:repeating_command_block
minecraft:structure_block
minecraft:jigsaw
minecraft:structure_void
minecraft:barrier
minecraft:deny
minecraft:allow
The light block will be put in on December 24th after the exam
(Oh, that day is my birthday and I'm taking the exam..)
it works only 1.16.100~1.16.xxx
Do not upload to YouTube or anyother site without my permission
Thanks
Select version for changelog:

Changelog
add gif file, and text changed😏😏
I won't joke now on, sry🙏🙏
Installation
Do not upload to YouTube or anyother site without my permission
 and I'll back when my exam finished
(~12.24)
Thanks to my 100 subscribers😘😘
and if you dont subscrib my YouTube channel subscrib me🤣🤣
https://youtube.com/embed//_itPq9634_4