Tired of your boring concrete colors? Well it's time we add new colors to the collection! We have New Pastel Colored Concrete to be added as building blocks! hope u enjoy! 
To get the blocks, you just need to craft a stonecutter! It's very simple and survival friendly!
Just put concrete on the stonecutter!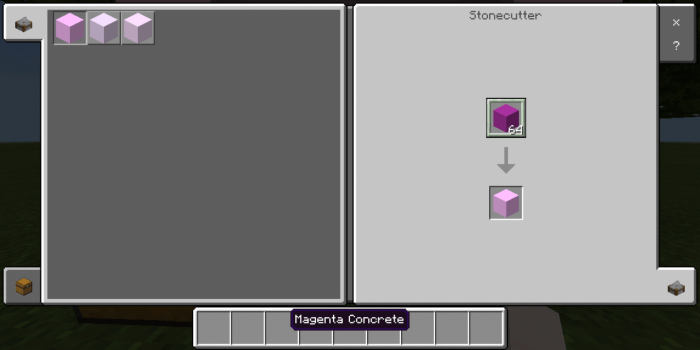 And that's pretty much it!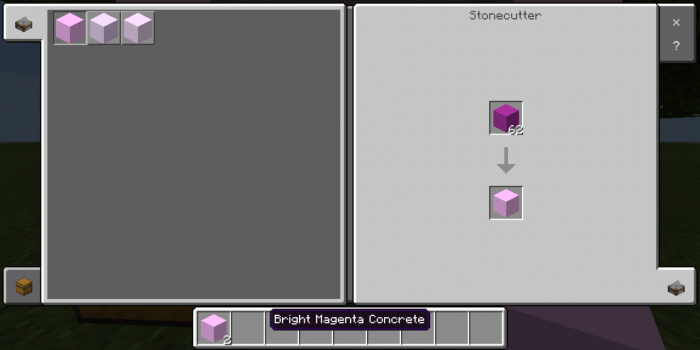 oh my god I still have to write more words so please do not mind me here.
thank you very very very much for downloading :>
Select version for changelog:

Changelog
Just fixed the behavior pack download link for this addon.