Have you ever wanted to tame a powerful magical creature in your Mcpe world? How about a giant, powerful fire bird? This addon adds a powerful Phoenix as a new tameable mob. 
Basic Information:
The Phoenix replaces the bat. It has 50 heath, and can be found spawning in caves.
How to tame a Phoenix:
Once you find a Phoenix deep underground, make sure you have a few buckets of lava on you, because that is their favorite food and what you will need to tame them. You will not always tame the Phoenix first try and it may take a few buckets but a tamed Phoenix is worth the price. (Phoenixes do not spawn naturally in the Nether, I just took pictures of them in the Nether because it looked cooler than in the Overworld)
Tamed Phoenixes:
A tamed Phoenix is much more powerful than a cat, dog, or parrot. They will follow you, and they will shoot small fireballs at any mob you wish to kill. (If you do not want to get your house blown up, turn off "Fire Spreads" and "Mob Griefing" in the settings of your world.)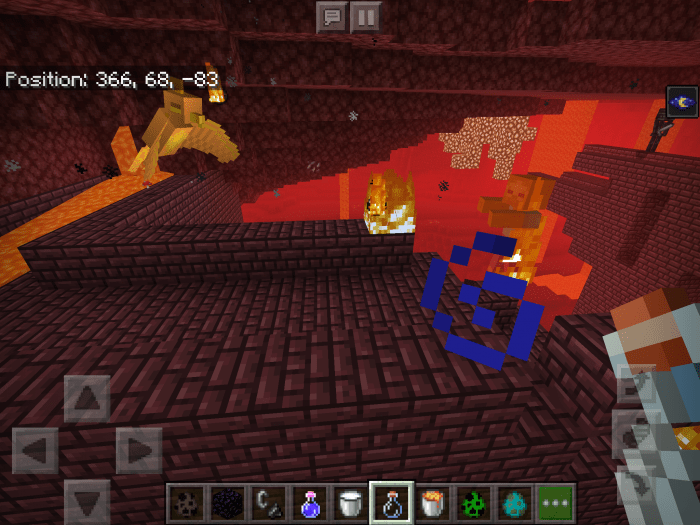 Select version for changelog:

Changelog
Updated the textures and model! Added new pictures to showcase the new textures.