Want to fly high or just go float? This addon is good and It's totally made just for you (but Its totally 80% working flying for now because it is in Work In Progress).
Are you Flying alone? You bored using elytra to fly? or you want a plane that's totally flying, here's the addon would you like it and it's made just for you.

This Addon add one plane which it can fly(only 80% worked) and it carry four players(including driver) and it add more colors in the next update
The version 1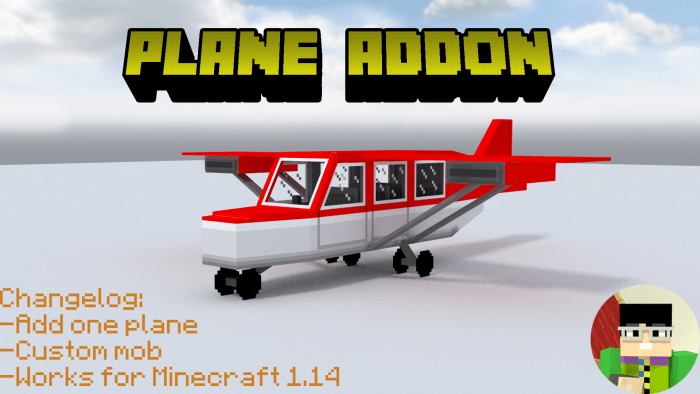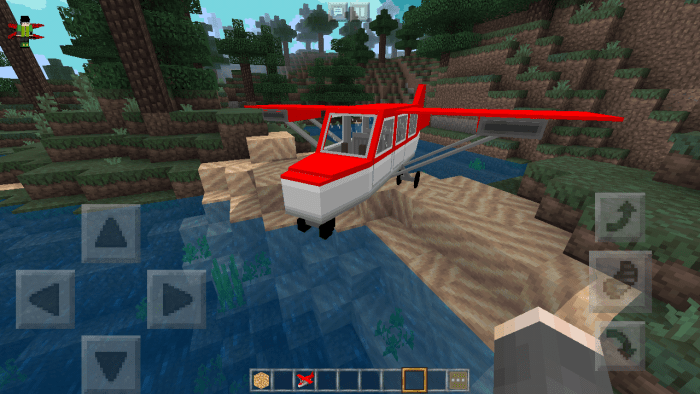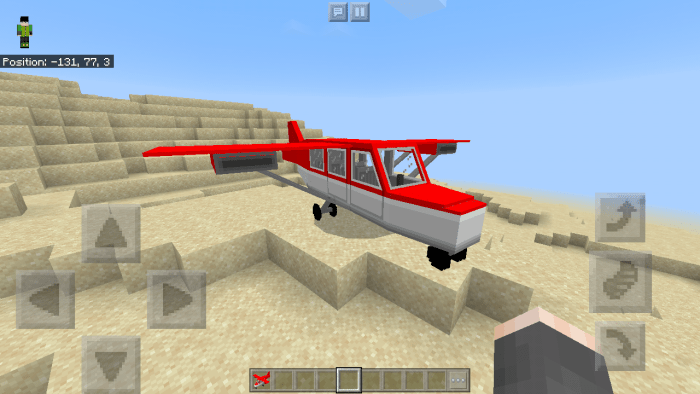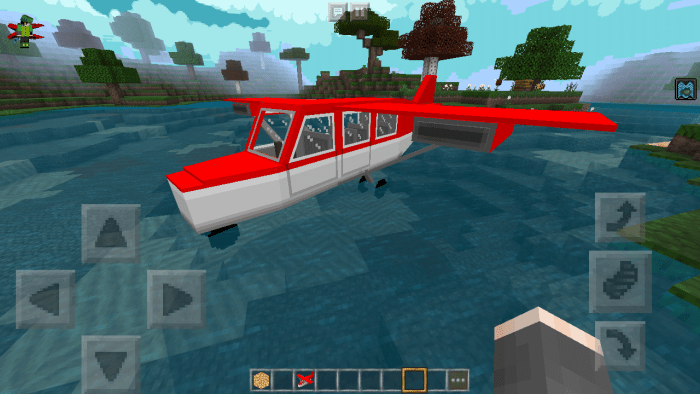 Version 2.0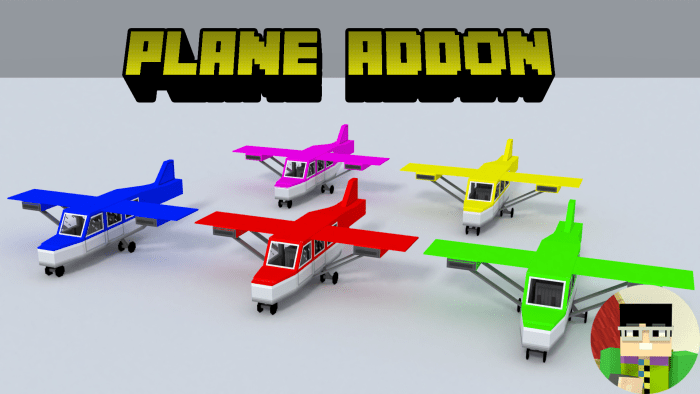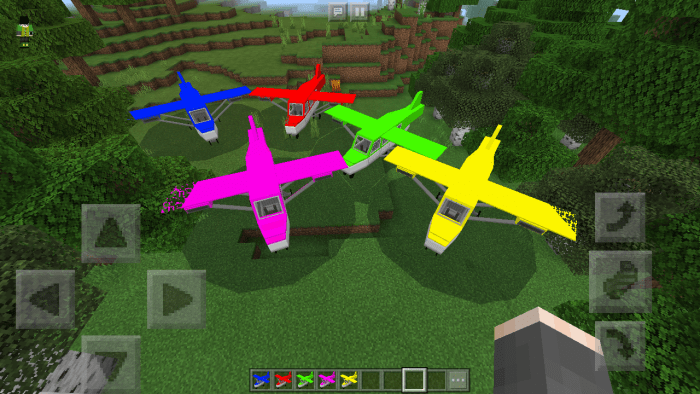 I add an video that how to use it:
Version 3
- Add five more colors:
Red purple
White
Brown
Dark blue
Black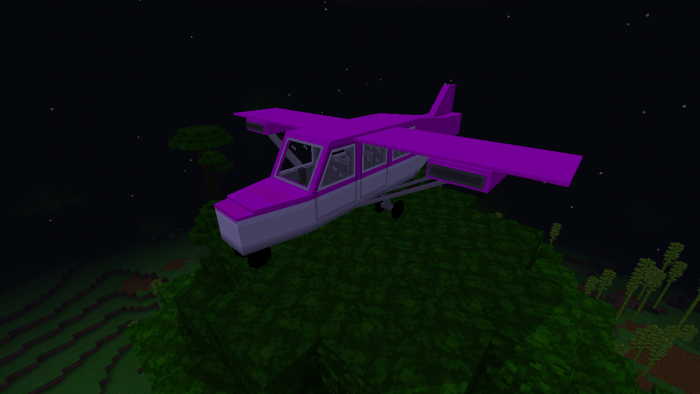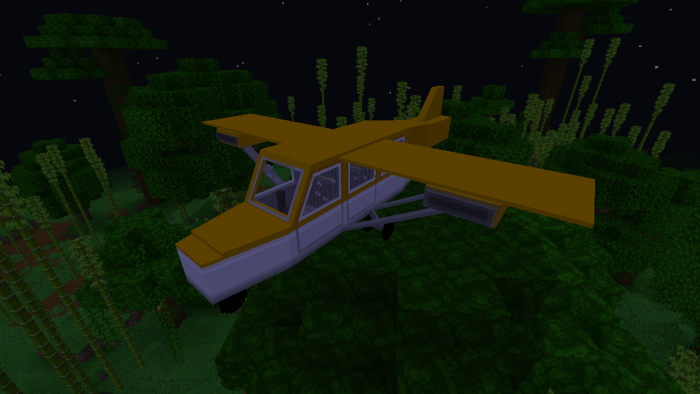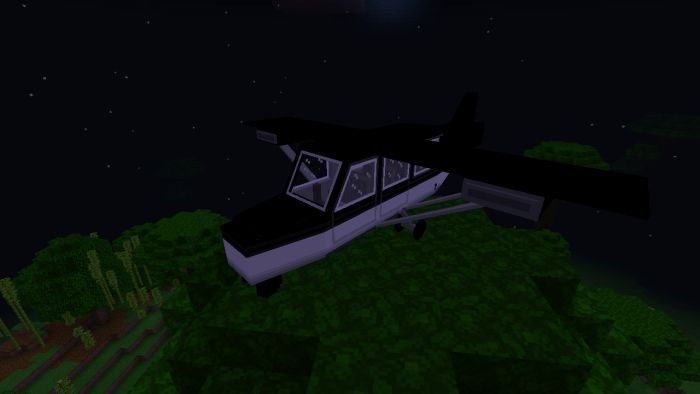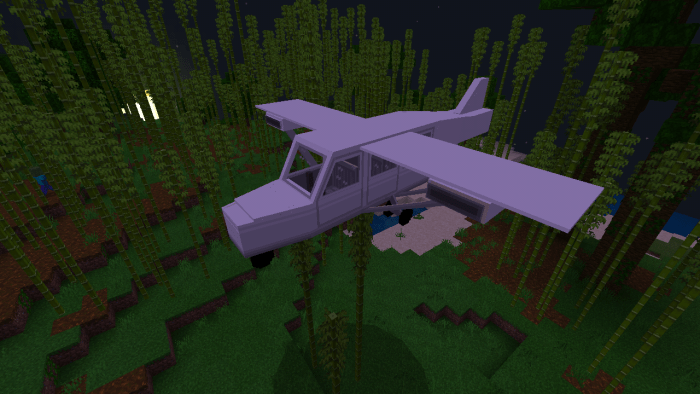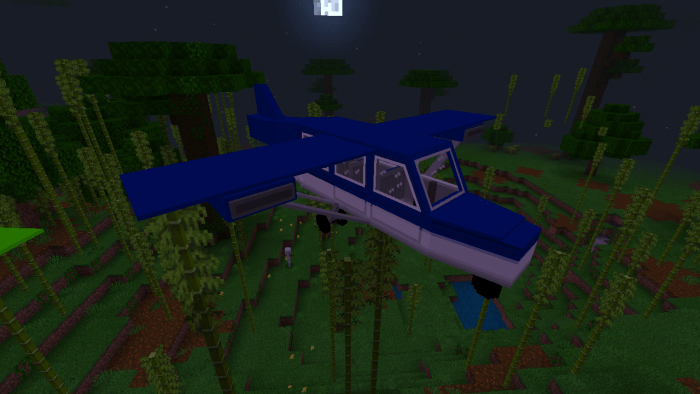 Mob Information
-Health: 200
-Seats (including driver): 4
-Color:
*Red
Added new colors
*Blue
*Green
*Pink
*Yellow
*Red purple
*White
*Brown
*Dark blue
*Black
Version 4
Now there's new vehicle :Helicopter
There's new changes for the plane I apologize😥
Colors: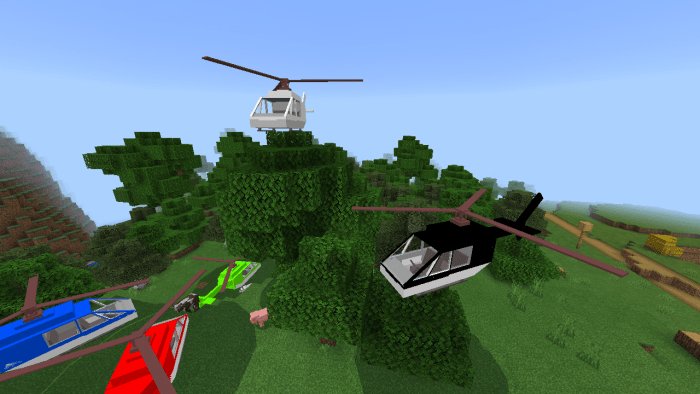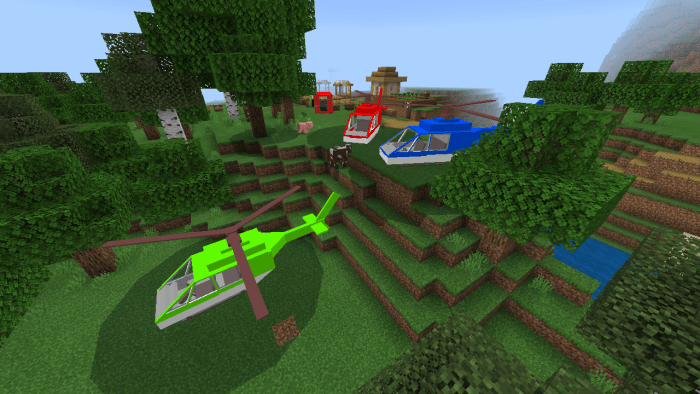 Version 5 Update
I add an new aircraft named Baron which has three colors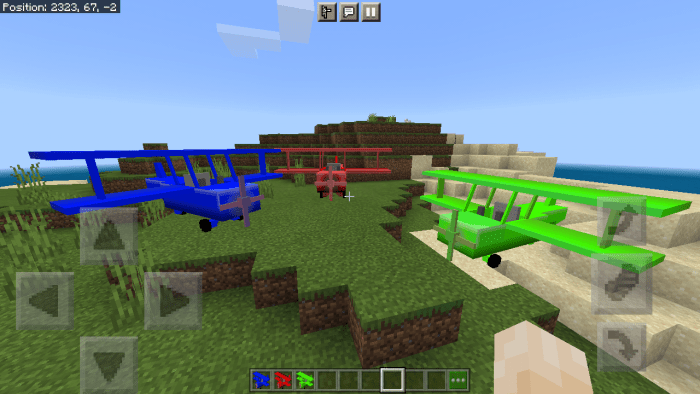 How to drive:
Once you hop in the plane it could be automatically turned so you can using up, down, left, right button(if you on mobile) and enjoy, Then you look up and it fly up and look down to fly down.
Suggestions:
There are some crashes, mobs are not working or any errors DM me on twitter @rmplaysmc_yt or reply me on [email protected]
Remember: This Addon was totally made by me and all the code and models are totally made by me...
And I found there's a similar addon but I never steal some codes, anyway I recommend you to try the addon that was made by ZERN TH https://mcpedl.com/plane-add-on
Select version for changelog:

Changelog
Add an Baron With three colors
Languages are getting better
Installation
You can choose one of those download in step by step:
Wait 10 Seconds
Read Article
And you can have a download and enjoy
If you download this Mod make sure
You are allowed to showcase this mod to your YouTube Channel
Use it in good condition
Use the Mcpedl link to your videos and it's important to support my development
You are not Allowed to used this Mod if you
Redistribute to other sites without my consent
Stealing the code