To begin with, this map was created by my El Sando and I did it to create a world where the island of Jurassic Park and Jurassic World were only one, the enclosures, structures and constructions of the same

DON'T FORGET TO ADD ADDONS OF DINOSAURS AND TEXTURES TO MAKE RL MAP LOOK MORE GREAT
Welcome to PREHISTORIC PARK
Prehistoric Park
It is an island in minecraft based on the jurassic park and jurassic world movies where you will find new and many combined structures from the saga.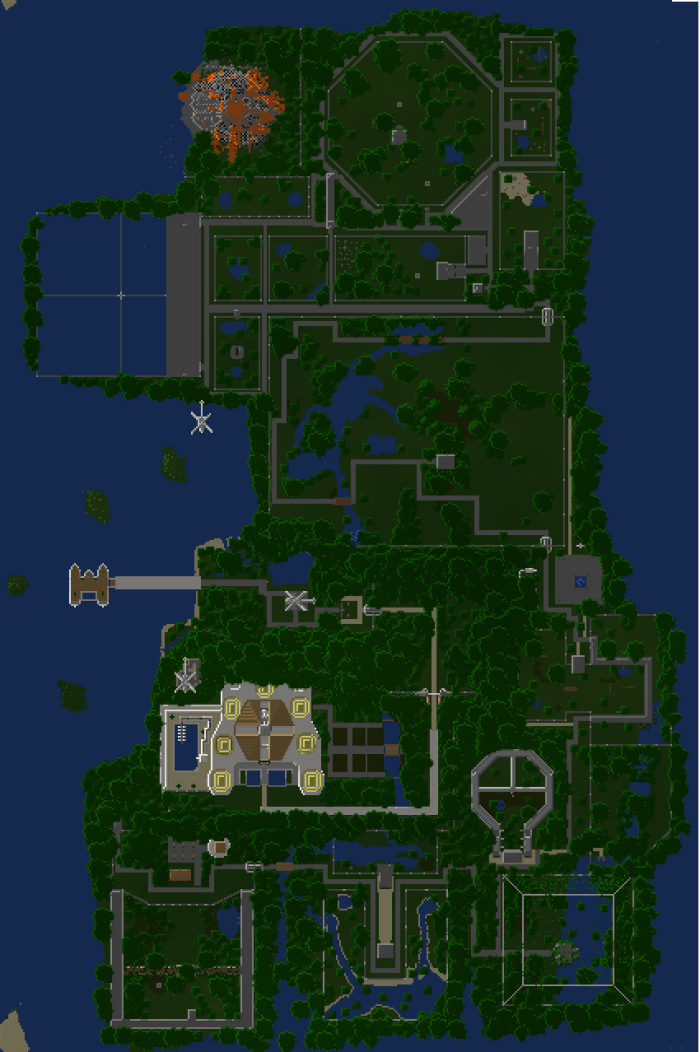 NEW SPIDER-MAN ADDON
FULL REVIEW
COMMENT IN THIS VIDEO WHAT CHARACTER OR CREATURE YOU WANT ME TO DO IN MINECRAFT !!! ON THIS OCCASION I MADE THE GREEN GOBLIN
This will have more than 10 enclosures for dinosaurs, more than 10 structures and innovative constructions and much more, including a great volcano too huge!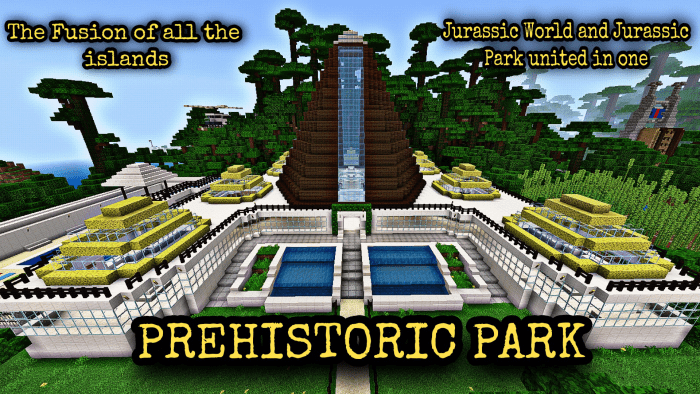 Suport video:

How does it work?
To start you will appear in the typical jurassic world ship in survival mode, there you will find a map and food to start your adventure !!!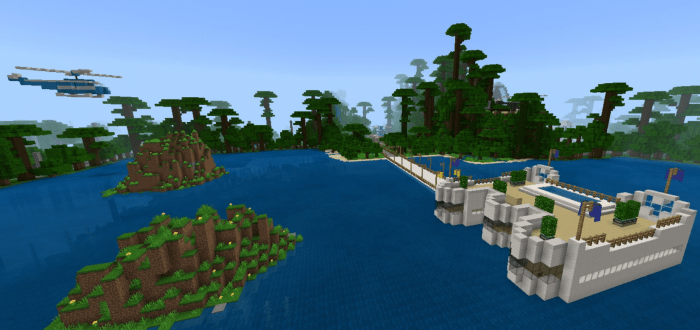 Then we follow the path; which is very important and good that I did since so you will not get lost, there you will find the easter eggs of jurassic park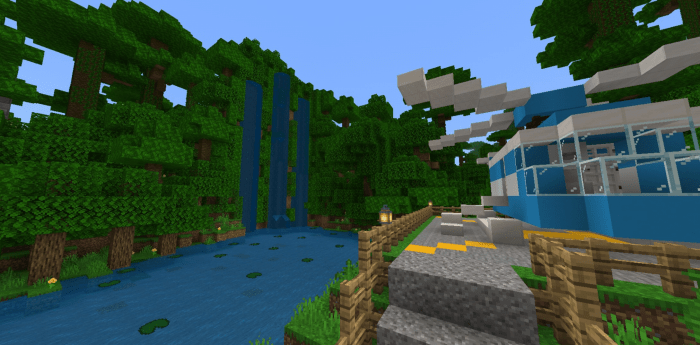 Then you will get on a minecart and it will take you to the gates of the park which look very beautiful at night (this map can be used in night mode since it is very well lit in urban areas and roads)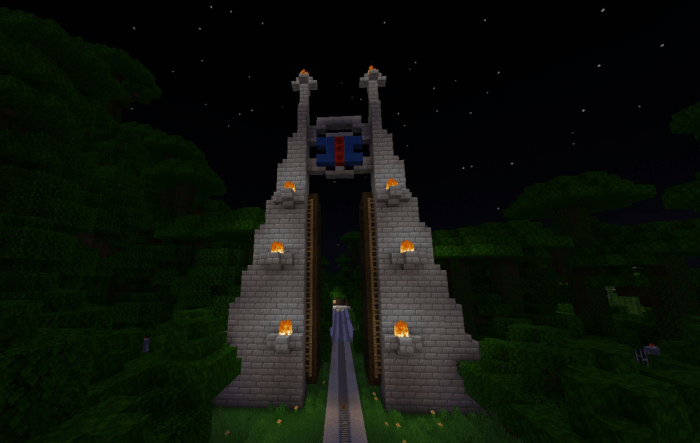 new
This path will take you directly to the visitor center which is linked to the Jurassic Park and Jurassic World parks.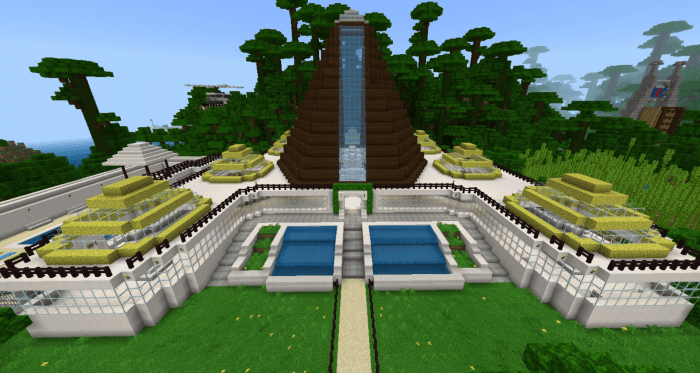 Already inside this great construction you can find too many things such as fossils, minigames, maps, books and more that are familiar with the saga of jurassic park and jurassic world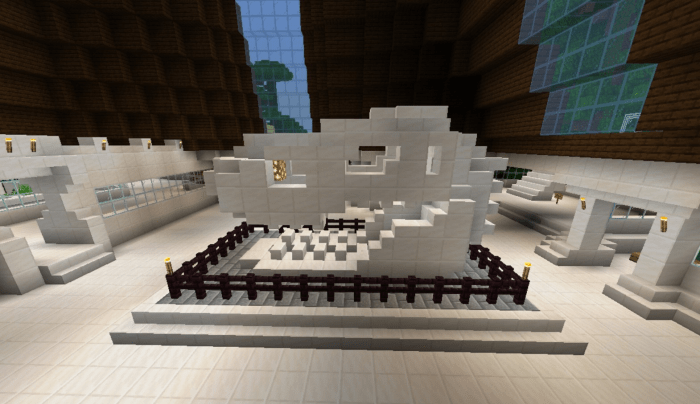 Mini-games!!!
The minigames on the island are very fun, the best known and coolest is to look for the dinosaur fossils, you will find it in the visitor center, you will also find a pool in the shape of dinosaur fossils !!!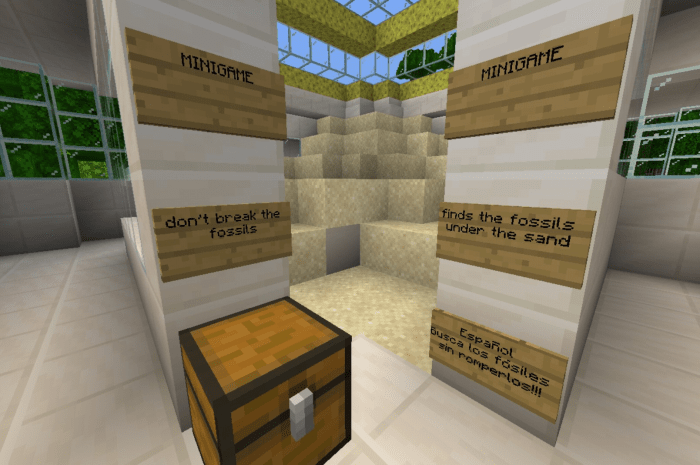 Suport video

Then you will look for the part where it says "welcome to Prehistoric Park" it will take you directly to the enclosures of the island
T rex kingdom the great fusion

Now you can play with the t rex of the PREHISTORIC LIFE addon (download it now)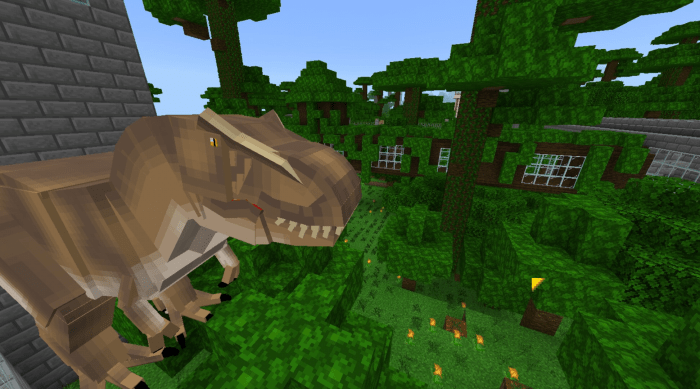 If you are a fan of the saga and very detailed you will have noticed that the initial part of the enclosure is based on the jurassic park structure and the back part is based on the structure or the typical trunk of jurassic world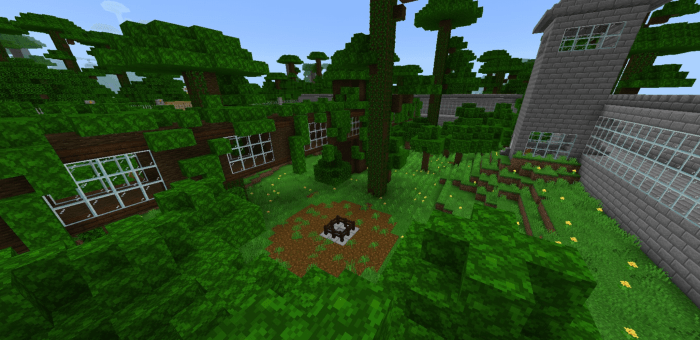 the t rex enclosure is designed exactly for the prehistoric life t rex, it looks great with the animations of this incredible addon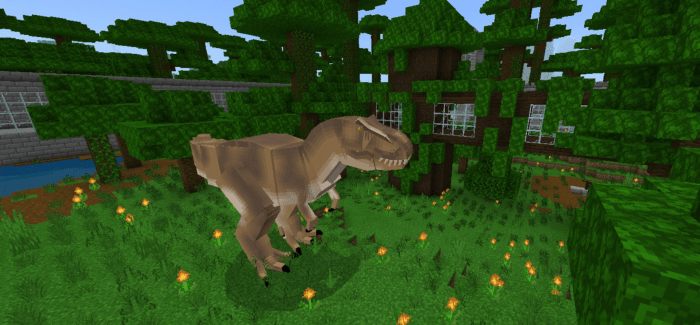 Spinosaurus and baryonyx enclosure
In these two enclosures the aquatic environment stands out, perfect for these two prehistoric creatures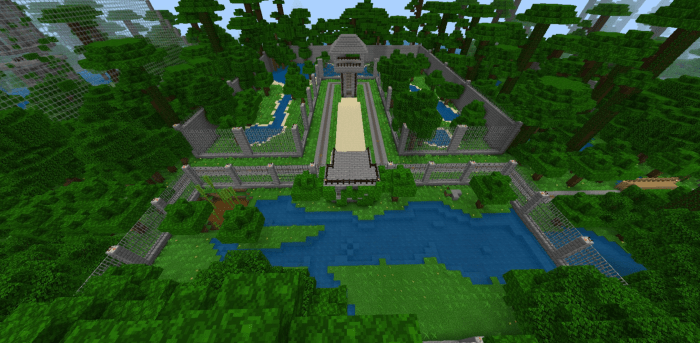 With the prehistoric life addon you can place your dinosaurs to your liking, all are designed for incredible dinosaurs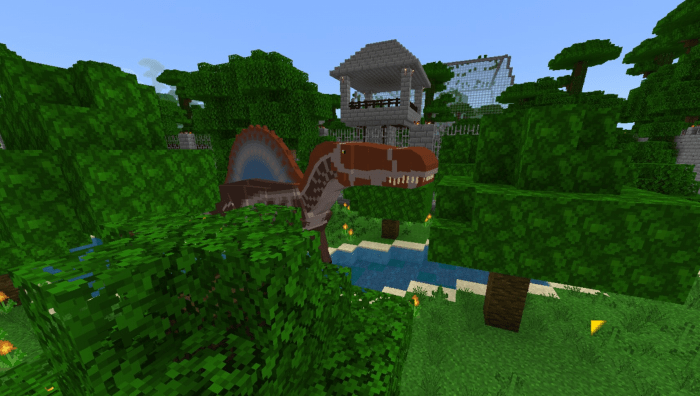 the spinosaurus is a great aquatic predator that is why its enclosure is both aquatic and terrestrial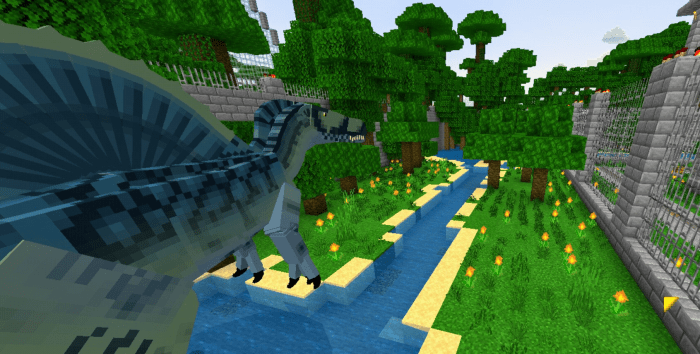 Most of the enclosures have their corresponding food, these will be in dispensers


The Great Aviary
A very complete and large environment and enclosure where you can put your flying dinosaurs so that they can fly freely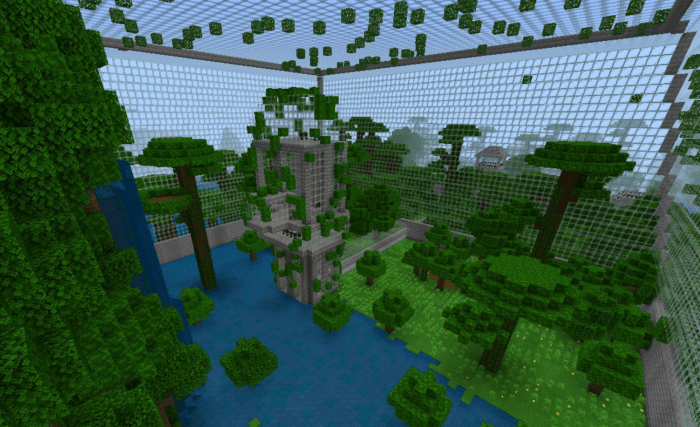 with prehistoric life you will find these beautiful dinosaurs, their animations and the map are only perfect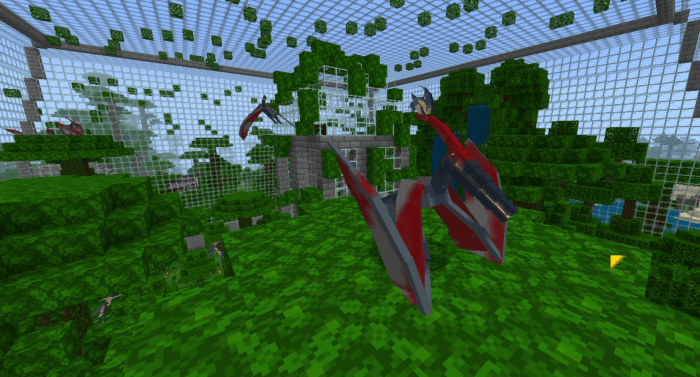 these dinosaurs have the behavior of landing in trees where you can find their nests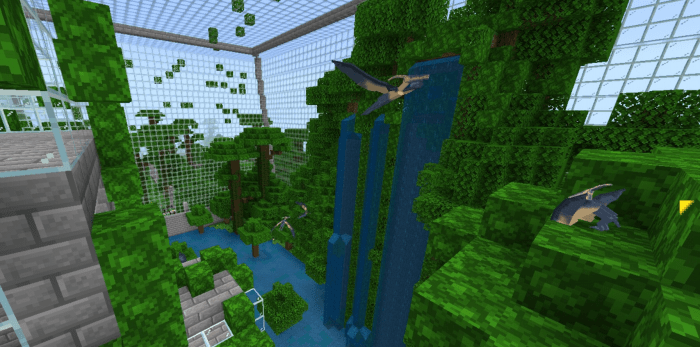 this large enclosure has different easter eggs from the jurassic park movies, find them !!!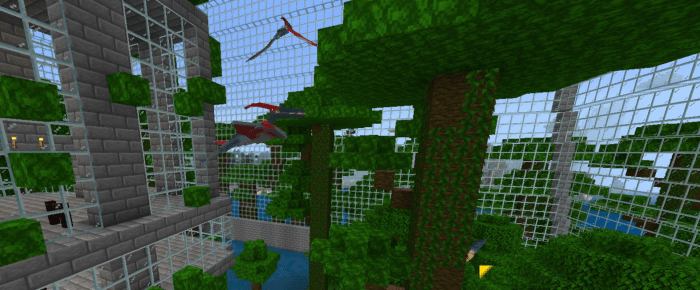 Raptor paddock
Another great easter egg of the movies if you are a retailer you will see how the enclosures of Jurassic Park and Jurassic World are perfectly united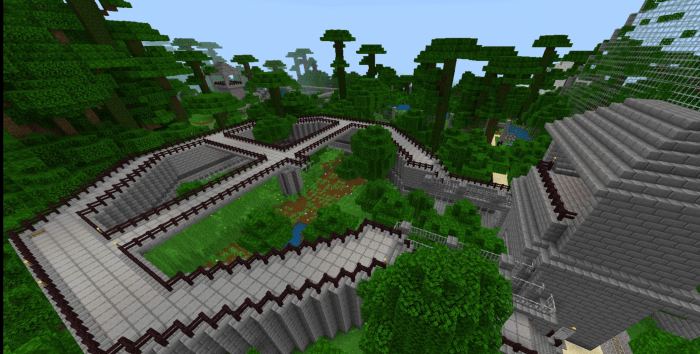 With the new addon added you will be able to see these incredible kidnappers, which will move in different parts of the enclosure



you will be able to feed them and you will be able to see them in this incredible merged enclosure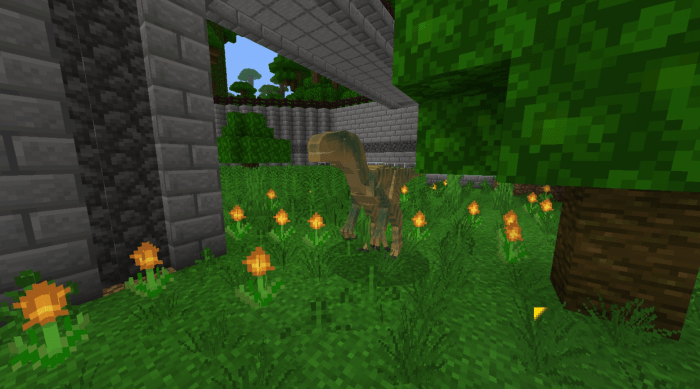 other enclosures:
the beauty of having this addon and this map in your minecraft is that there are more than 16 mobs and 16 new enclosures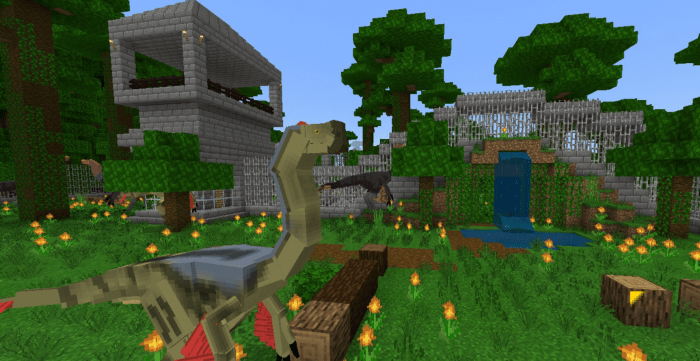 all new features are great to play freely and play with all your friends



In addition to everything mentioned, you will find Easter eggs of my addons, find them now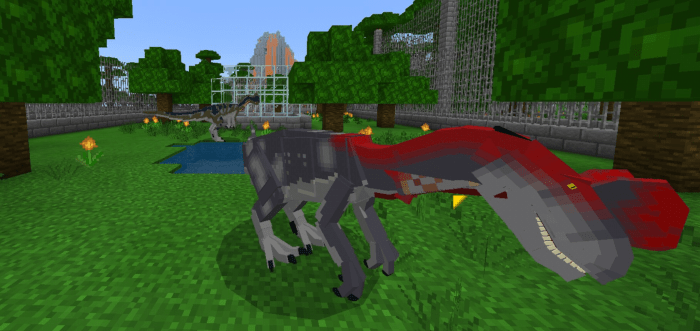 Suport video

Many constructions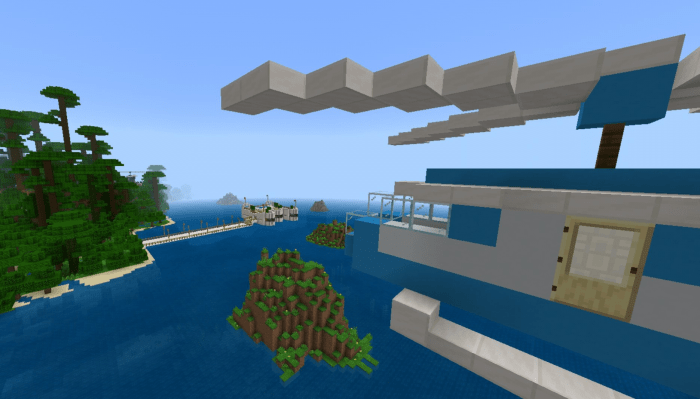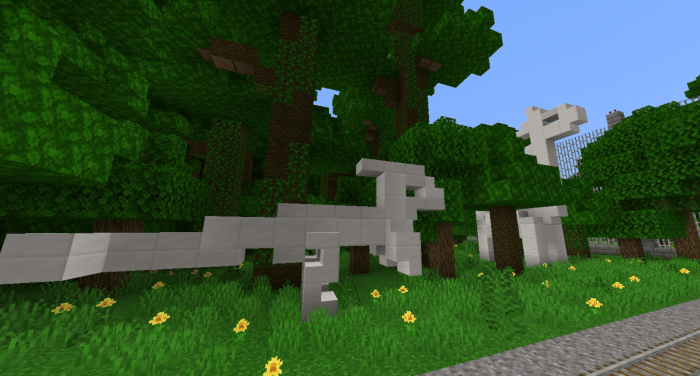 Herbivorous Dinosaur Enclosure
a very very large enclosure full of vegetation to feed all your herbivorous dinosaurs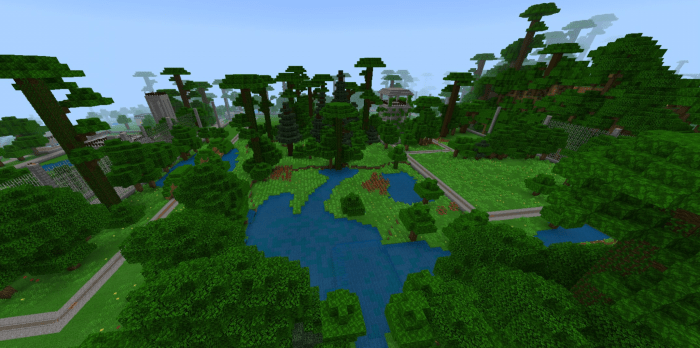 Prehistoric life adds too many new dinosaurs, including large herbivores, place them now and create your incredible island of dinosaurs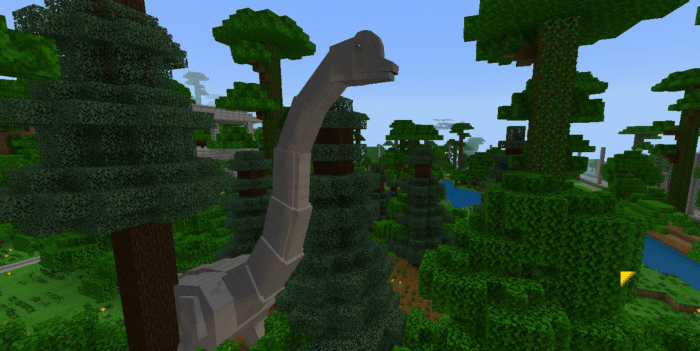 do not forget to secure your enclosures in addition to being a visitor you are the park administrator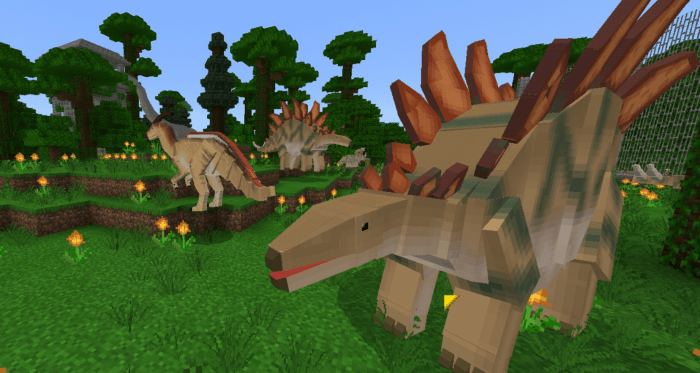 dinosaurs are animals, not food, raise them and take care of them in your enclosure, do not kill them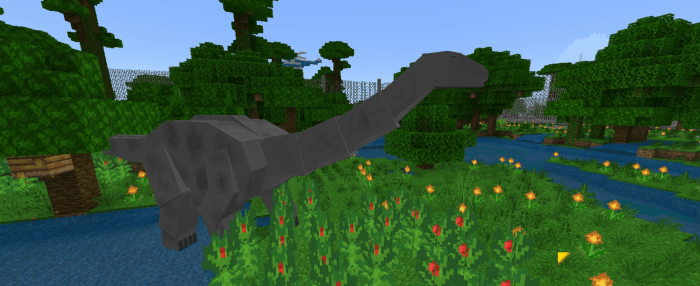 The aquarium
an enclosure divided into 4 parts, 2 for huge marine dinosaurs and 2 for smaller marine dinosaurs, in this enclosure you will find a position to better see these animals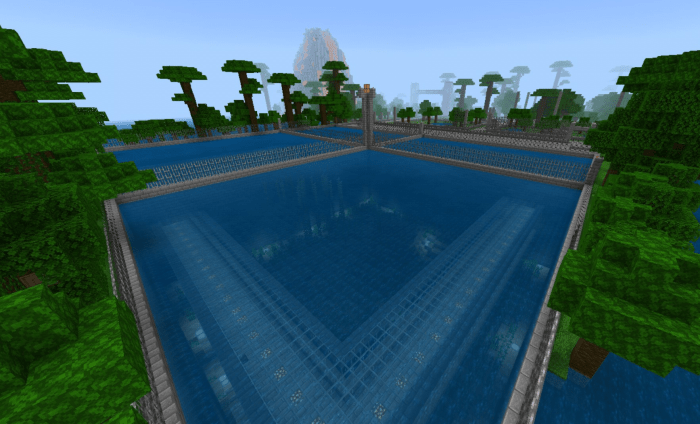 The great volcano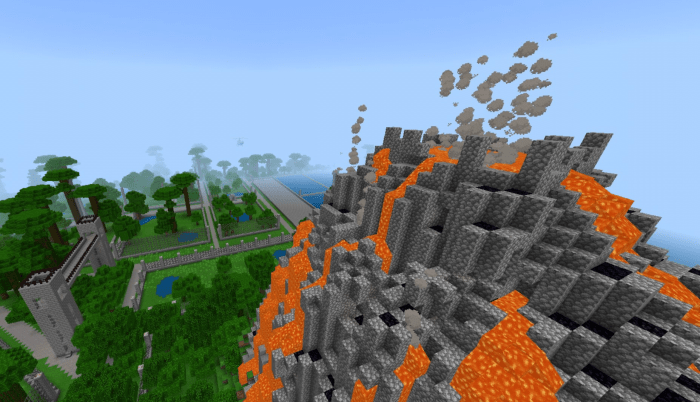 One of the greatest things besides the natural mountains is this great volcano, where you will find a spectacular view in the viewpoints that will be near it.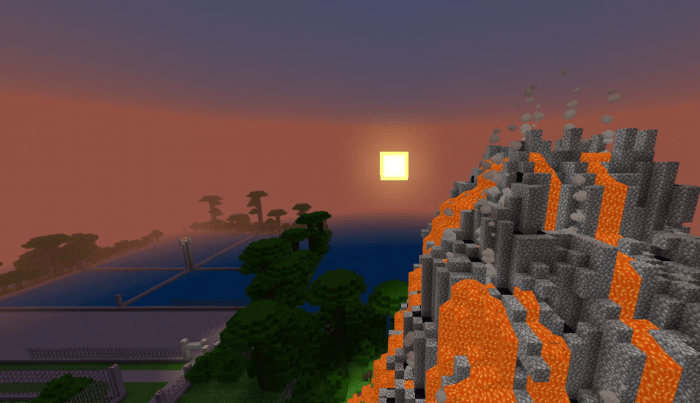 the volcano and the dinosaurs make the map look cooler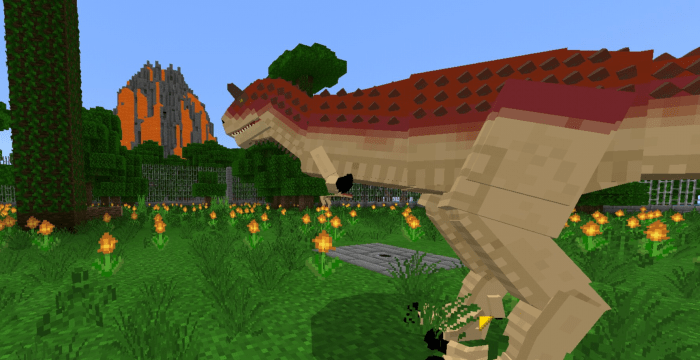 Trailer:
LOOK AT THE INSTALLATION GUIDES !!!
Select version for changelog:

Changelog
A new easter egg from Jurassic Park was added in the t rex enclosure, this was also improved in vegetation issues and new feeders in almost all enclosures
Installation
1. Download the Prehistoric Park map and the Prehistoric Life Addon
2. import the prehistoric life addon onto the map
3. put the dinosaurs to your liking and invite all your friends
4. Ready to play