Have you ever thought that orange fire in Minecraft it very boring and needs a buff, well that is quite simple. This pack does it all! Now you have eight different colored fires to chose from! This is a resource pack and does not require cheats to use, also the download will not give your device a virus. This pack will not increase lag of any kind! Please enjoy and, take care!
This pack includes quite the bundle, with eight fire textures to chose from, each texture contains a low fire to increase visibility whilst on fire. The colors are quite vibrant and keep the same brightness as the default fire. I have also added the campfire textures to make the resource pack look more realistic. Anyways, it is time for the visual representation of the resource pack:

Red fire texture,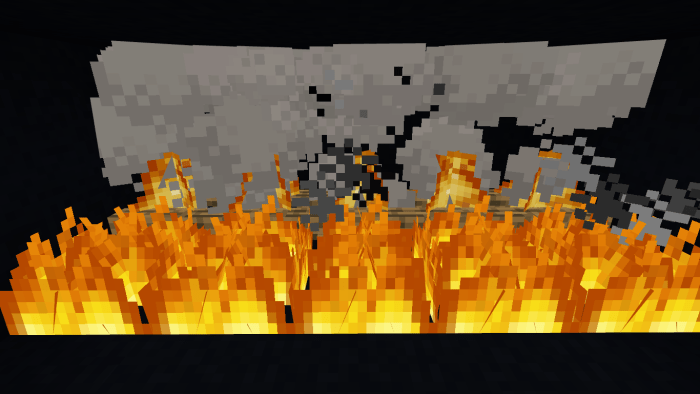 Default fire texture (with low-fire),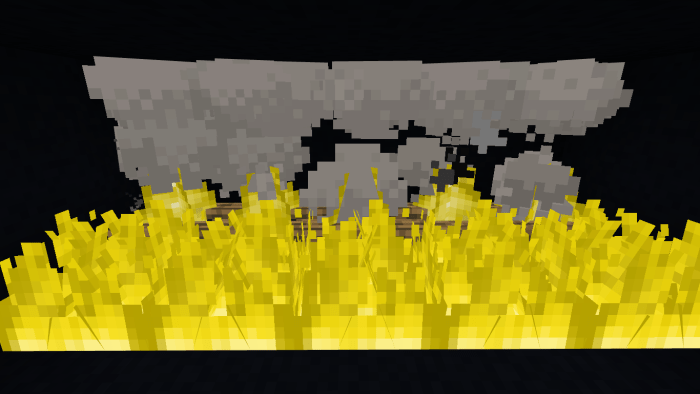 Yellow fire texture,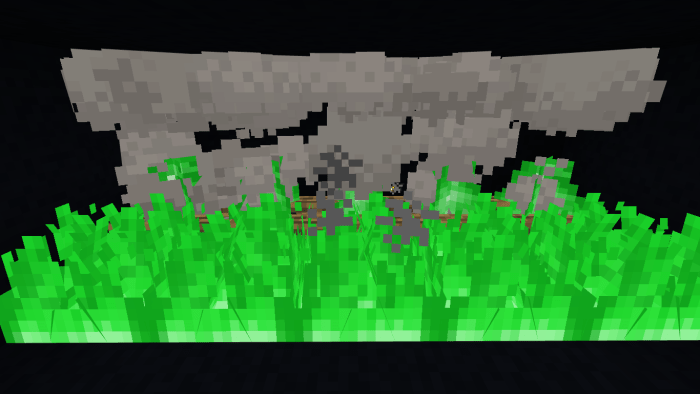 Green fire texture,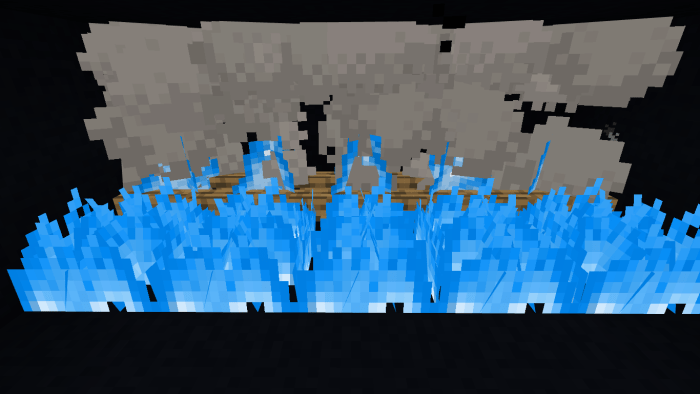 Light-blue fire texture,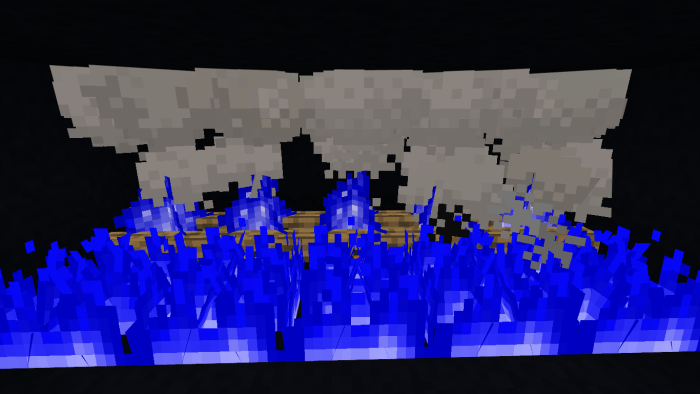 Blue fire texture,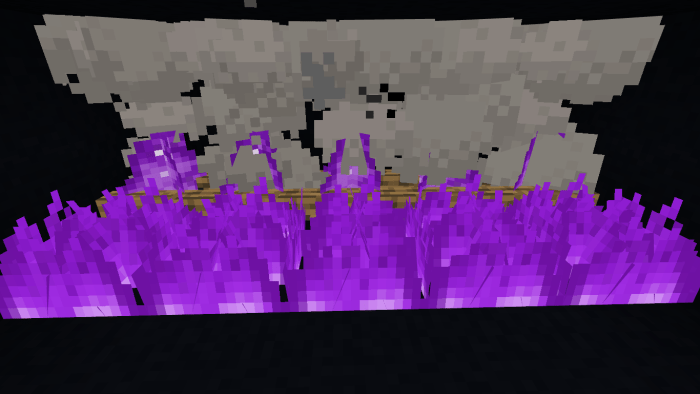 Purple fire texture,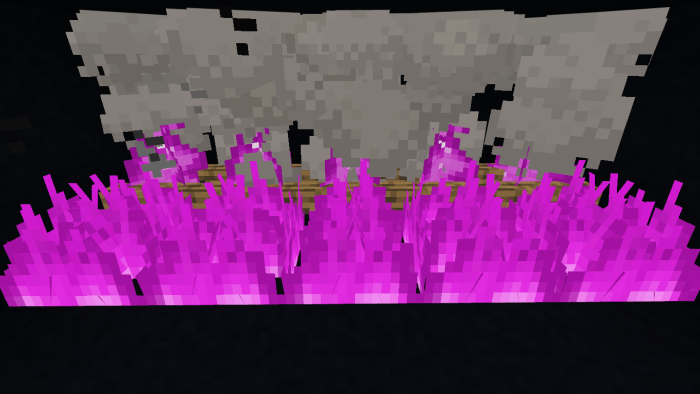 Pink fire texture,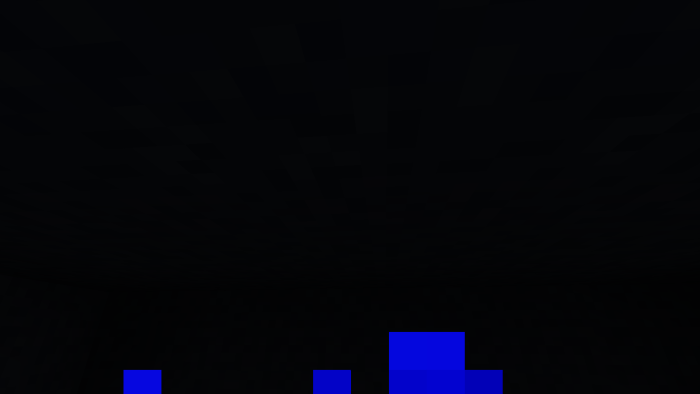 Low-fire example (works with every color).
How To Use This Resource Pack:
Once pack is imported to Minecraft, follow the following steps:
1. Go to settings and click the tab that says "My Packs". Activate the rainbow fires resource pack.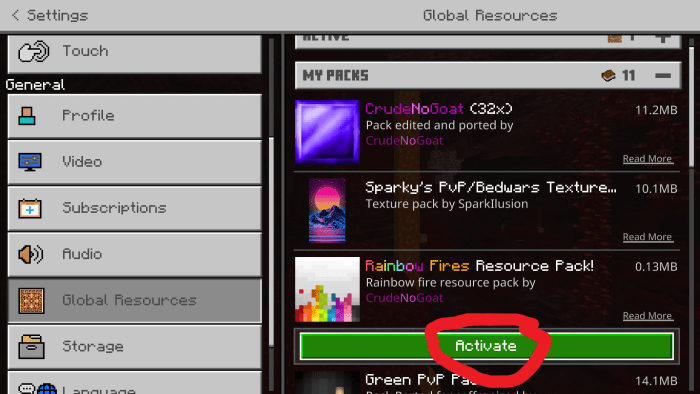 2. Open the active tab then click on the Rainbow Fire Resource then click the gear icon.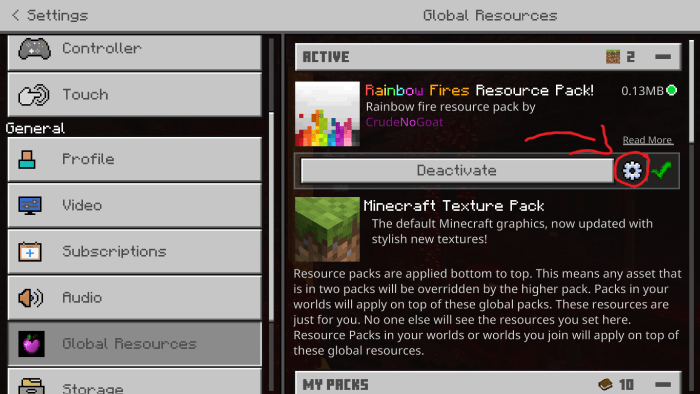 3. Drag the slider to the color you wish to choose.

4. Close out of the slider then click the arrow next to "settings."


5. Your game should refresh. Once it refreshes, close and re-open Minecraft for the resource pack to work! If it is still not working, refresh your game once again.
Credits:
This pack is made by me (CrudeNoGoat). If you like, feel free to use this pack in your texture pack. My friend (saffronized) helped me with creating this pack. If you wish to showcase this pack, please link this page to the viewers so they can read the description and also include the creators name (CrudeNoGoat). Thanks in advance.
If you have any packs or any requests for me, feel free to dm me, or use the chat function below.
Installation
1. Click in the link, and wait 5 seconds.
2. Click skip add in the top right.
3. Wait for the page to redirect you to the mediafire link
If none of this works for you, there are hundreds of YouTube videos out there explaining the topic.