Have you ever thought red hearts are too obvious or overused? Well this pack is for you! This pack introduces ten new heart textures for the player to enjoy! This also includes hardcore hearts for those who are interested! Lets get right into it!
This pack is very simple but vibrant for those who are looking for a different GUI. All other textures are default and only the hearts have changed textures. The download is less than 1 megabyte and hardly takes up any of your storage. Lets get into some of the features:
Orange hearts:

Yellow hearts:

Green hearts:

Blue hearts:

This pack also includes navy hearts, pink hearts, purple hearts, white hearts and hardcore hearts.
How to use this pack:
1. Once pack is activated, click on the gear icon.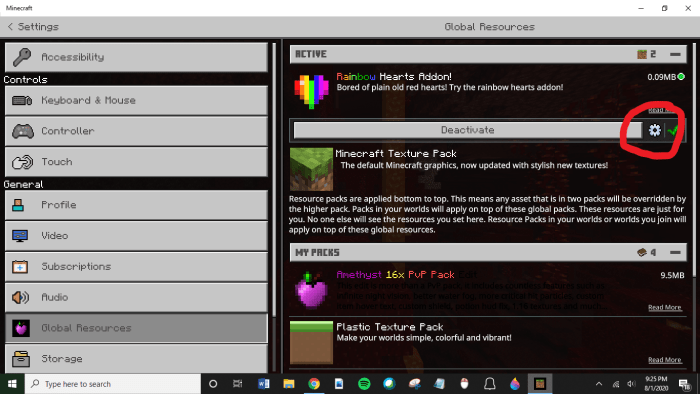 2. Drag the slider to the color you wish.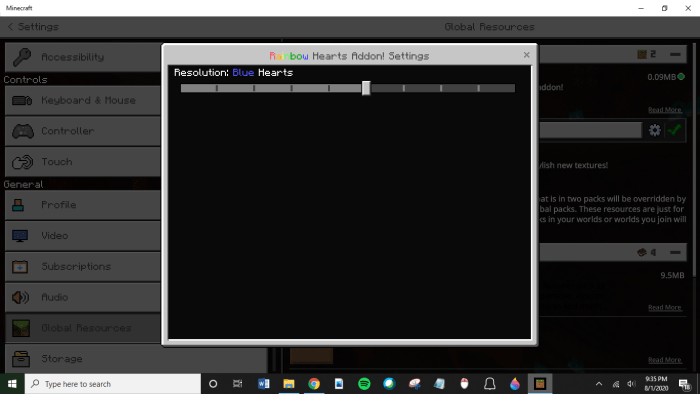 3. Close the slider, then click "
Now once your resource packs have loaded, close out of Minecraft then reopen it (this step is important). Now if you load up a survival world, your hearts should have a different texture!