Are you sure rushing to the tree to make wooden tools is the first step to do? Welp in this add-on gravel will become your friend/enemy , but the point is to make the start kinda more harder or more "realistic"!
V1.0
All tools and materials crafting recipes: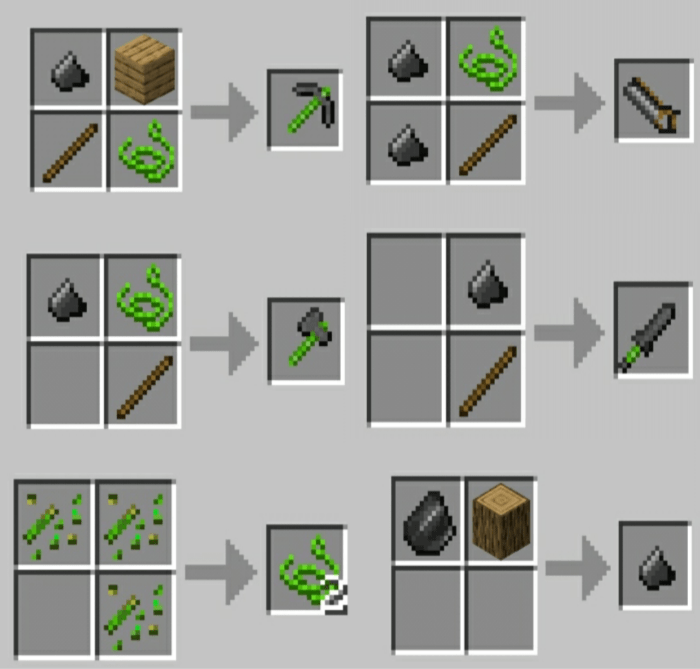 Also the material used to craft green string is seeds ( but I retextured it to look like that , you can even use language En_US and it will be renamed to "Seeds N' Fiber") and also the tools have no durability but I made them slow so it's kinda balanced
Dagger - breaks leaves faster than hand (but don't expect super sonic speed) and has also 3dmg
Hatchet - hatchet or axe (call it how you want) can be used to break anything made out of wood but still slow
Pickaxe - can mine stone and that should be all
Saw - can be used to make planks from logs (it's the only way to get planks)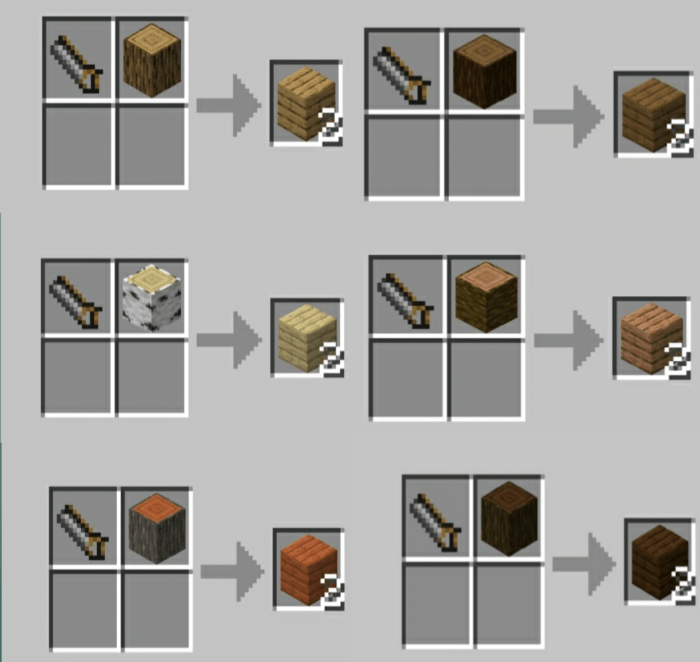 By putting any type of log on right of saw will make 2 planks from the respective log and will also return the saw to its owner
V1.1
Update 1.1 is finally here! With new block and new crafting recipes of course!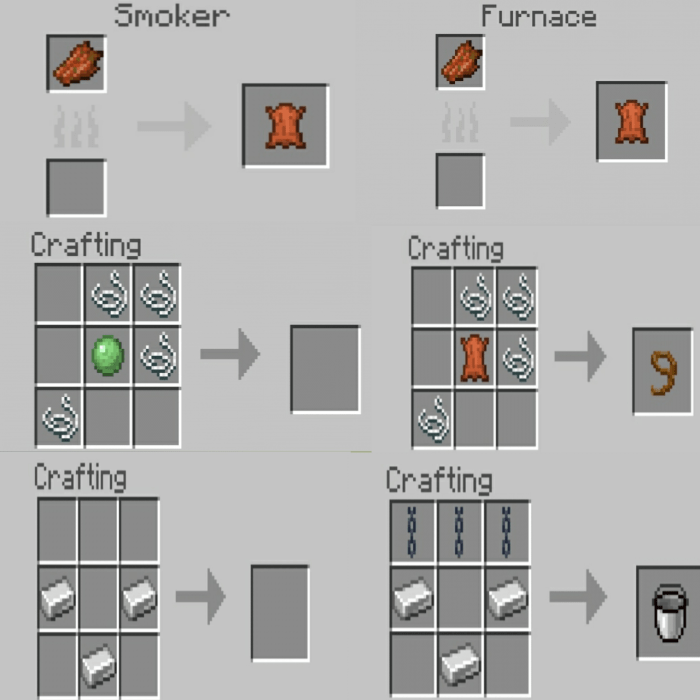 You can now make leather by smelting rotten flesh in furnace or smoker , leads got easier recipe and bucket got its handle!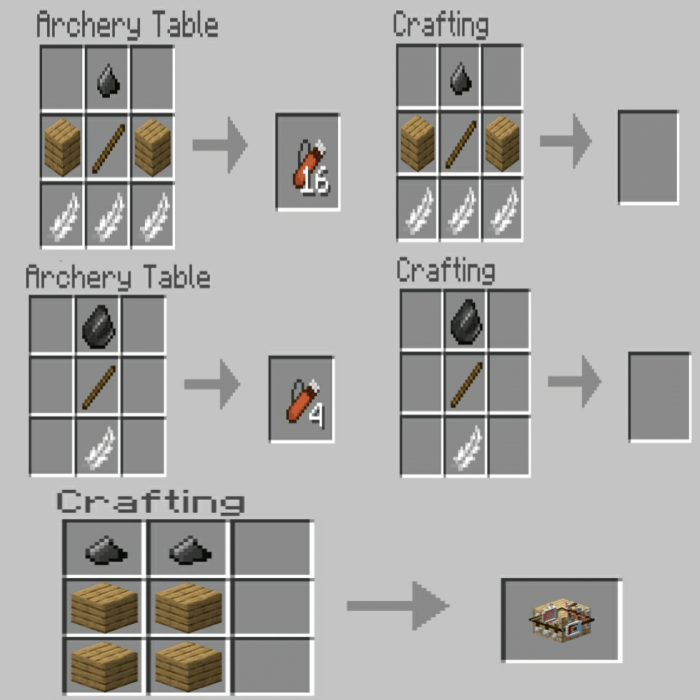 The new block is Archery Table!
You can craft arrows and bows only in this new block , but I even added new recipe for arrows if you think crafting 4 arrows is too material consuming , and yes archery table is crafted same as fletching table but instead of flint you use sharpened flint (scroll up to see recipe)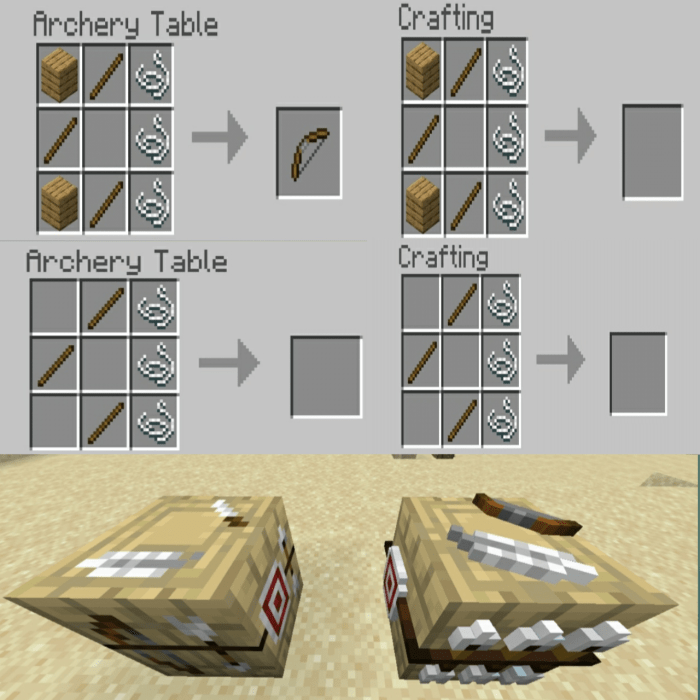 Bow got new recipe too but it's only making it stronger right?
And also you can see the difference between
Fletching Table (left) and Archery Table (right)
As you could seen above the crafting recipes some items got new texture! Here is a list:
-Campfire
-Arrow
-Bucket
-Lead
-Saddle
And also talking about saddles it got a new recipe too!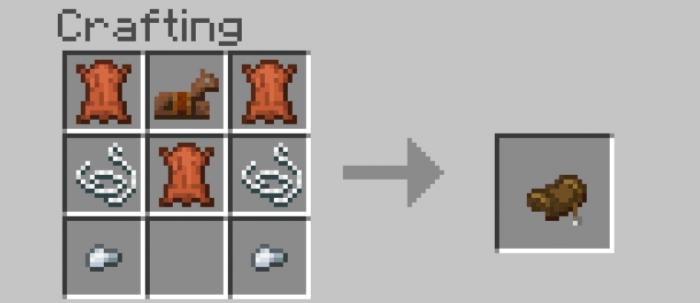 If you have any ideas put it into comments
Because it might be added in the next update!
And also make sure these two are ON to make this add-on work as intended

Select version for changelog:

Changelog
Update V1.1 is finnaly here
It adds 1 new block! Archery Table
Can be used to craft arrows and bows only
But also new textures for some items:
Arrow
Bucket
Saddle
Campfire
Lead
New recipes for some items (look up)
Lead - easier
Saddle - added
Bow - harder
Arrow - harder/more
Bucket - harder
Leather - bonus
And that should be all!
Installation
Note:
You can use this add-on on your add-on packs without my permission but you cannot upload it to other site/app or claim this add-on as yours 
This add-on was made by me (LolkoPlays)
So if you want to ask some questions about this or contact me on discord or even report bugs then (trollers will be blocked!): LolkoPlays#0786
Or join this discord server
https://discord.gg/M8GbtuDrbV
(RLCraft Bedrock Edition Community)