This Add-On allows for cute red pandas in your world! The adorable new entity spawns in jungle and bamboo biomes. Download if you love these animals!
Creator: MWCubed
♥ If you want to see more of my work please follow my Instagram mwcubed♥
Features:
Red Panda mob
Breedable with bamboo (baby red pandas yay!)
Spawns in jungle and bamboo forest biomes
Drops bamboo on death
Custom sleeping and sitting animation like foxes
Compatible with my other Add-Ons
Screenshots: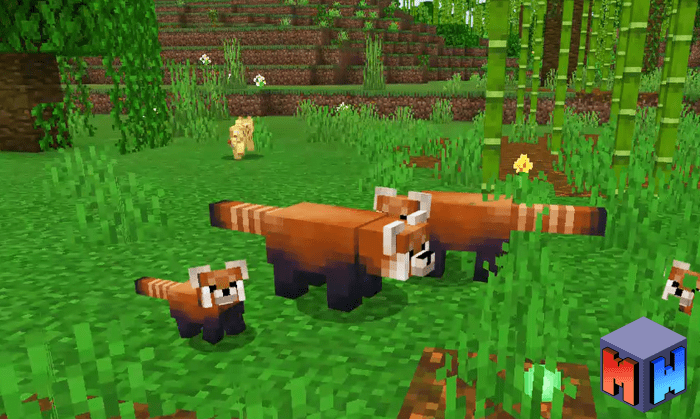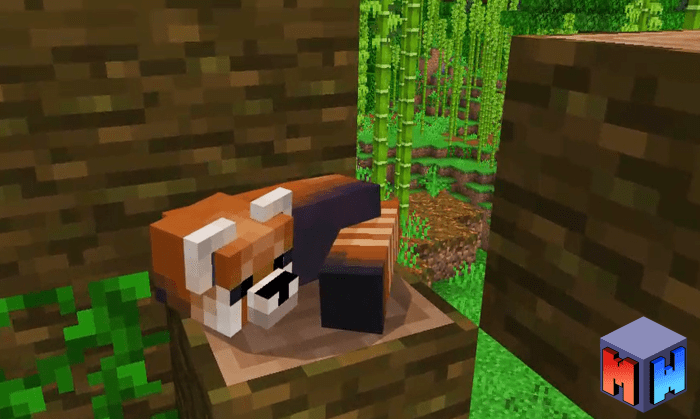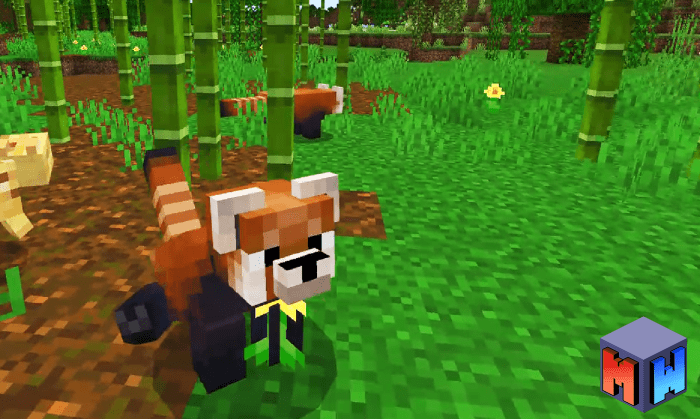 Known Bugs:
Red panda mob doesn't make any sounds. If anyone could help me figure that out contact me please
Select version for changelog:

Changelog
the download link is now monetized with linkvertise instead of adfocus
Installation
Make sure both the resource pack and behavior pack are enabled.