This addon introduces new scarecrows to Minecraft, these will be used to scare off monsters in your world! Use these to scare off creepers, skeletons, witches, the illagers, and more! Say good byes to those nasty monsters and say hello to a simi-peaceful world!
The default scarecrow will be used to scare off most monsters in your world except for Witches, Illagers, Creepers, and Phantoms! You can also dye them any of the 15 colors of dye, which color will you choose?
The Scarecrow Witch will be used to scare off witchs! They can throw harming potions at spiders, silverfish, and illager based mobs, they throw healing potion at the undead mobs!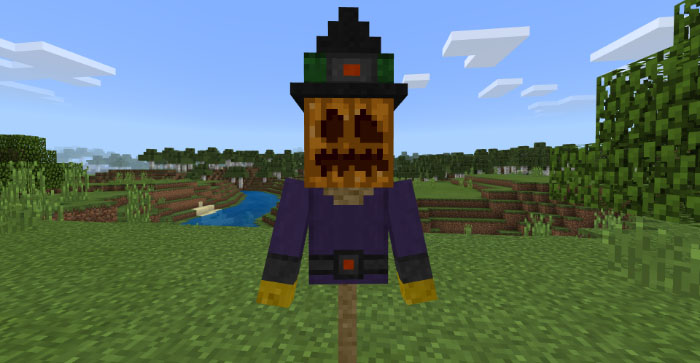 The Scarecrow creeper will be used to scare off Creepers and be detonated with a flint & steel! To craft them you need a creeper carved pumpkin which you need to put a pumpkin in a stonecutter to get it!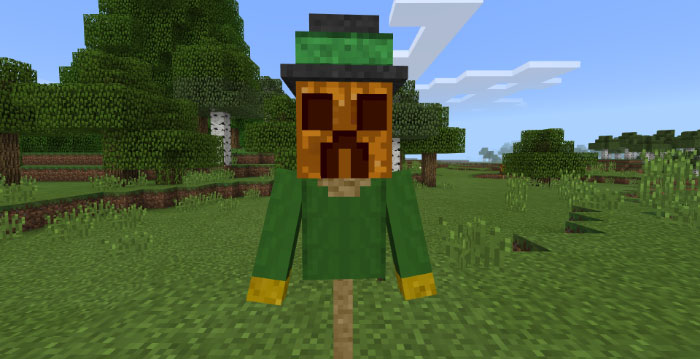 Finally we have the Scarecrow Phantom which will be used to scare off Phantoms flying around in the sky.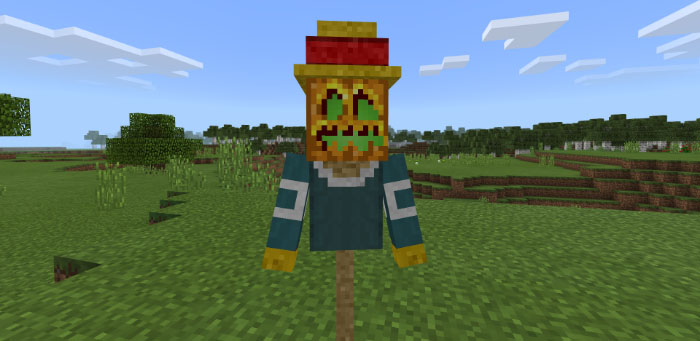 The Scarecrow Illager will be used to scare off illager based mobs!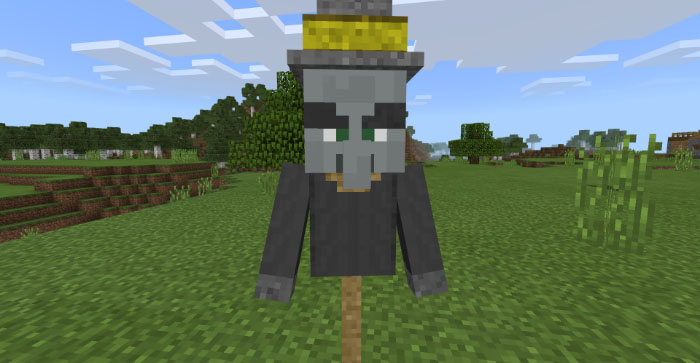 RECIPES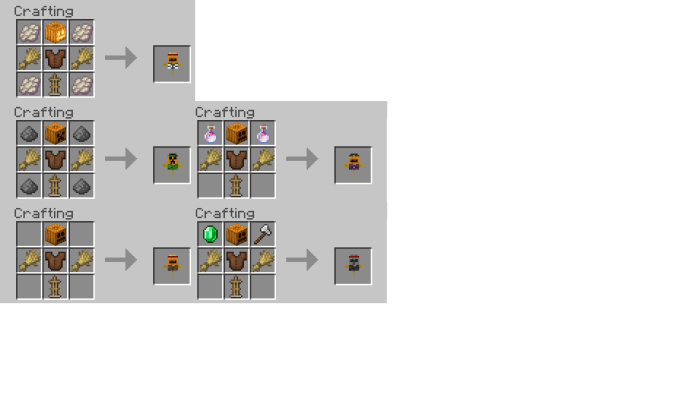 Select version for changelog:

Changelog
Updated for the 1.13 Update and 1.14 Beta
Added Crafting recipes for all scarecrows
The Scarecrow Witch can now throw potions at ememies
Removed all poses as they were causing problems with loot tables
Installation
This addon works for 1.13 & above
You can make videos on this but

"

MUST" 

credit me

DON'T TAKE THIS AS YOUR OWN CONTENT

You can use this in your content but

"

MUST" 

credit me
Make sure

"Experimental Gameplay"

is turned

"

ON"