A very noice map based on SCP Containment Breach, with a complete intro sequence! This map has the entire Light / Heavy Containment Zone, Most of Entrance Zone, Pocket Dimension and SCP-1499 Dimension
y e s
Instructions:
You CANNOT re-upload this map anywhere else WITHOUT MY PERMISSION
You MUST credit me and the team if you are using this in any of your content
You CANNOT share the direct link to this map. ONLY the MCPEDL link



This map is a remake of the SCP Containment Breach Map Seed Foundation



All credits go to the creator(s) of SCP: Containment Breach game.
Everything contained within this map is based on the SCP: Foundation and copyrighted under the Creative Commons Attribution ShareAlike 3.0 (CC BY-SA 3.0) license:
https://creativecommons.org/licenses/by-sa/3.0/
This remake on Minecraft Bedrock is an individual project, We are not part of the SCP: Containment Breach team.
The Team:
- JuliusScizzor
- DyDyOOF
- Fredbear
- SirPancakes
- NineContainer9
- Lucious Kneez

Some Screenshots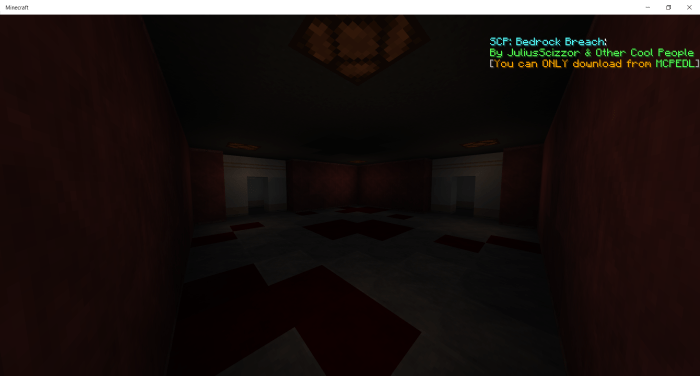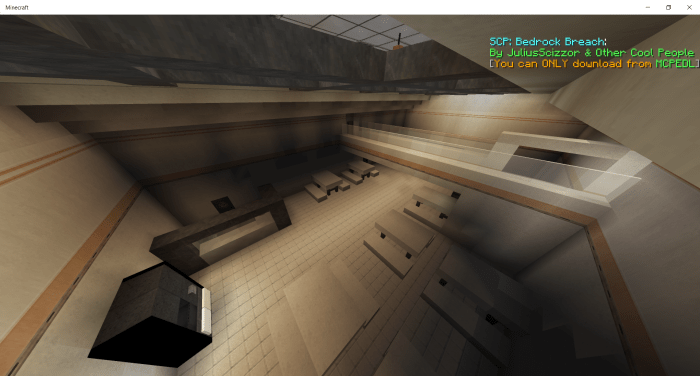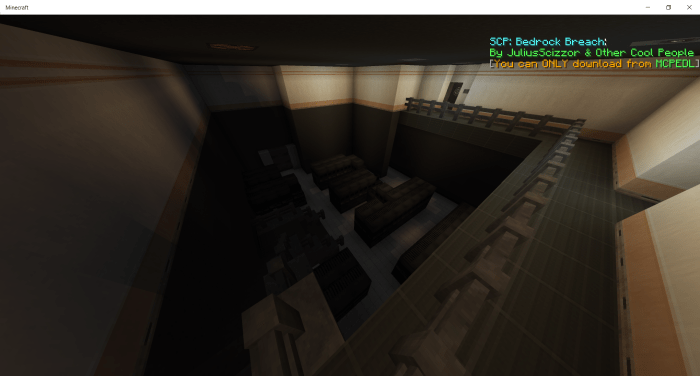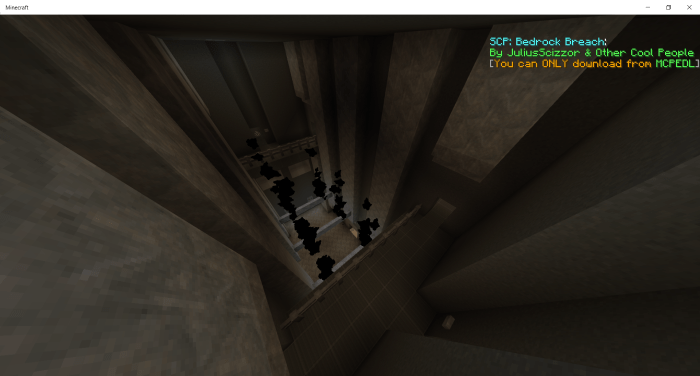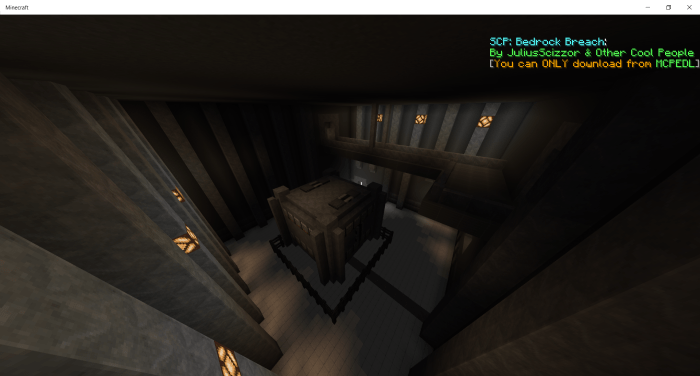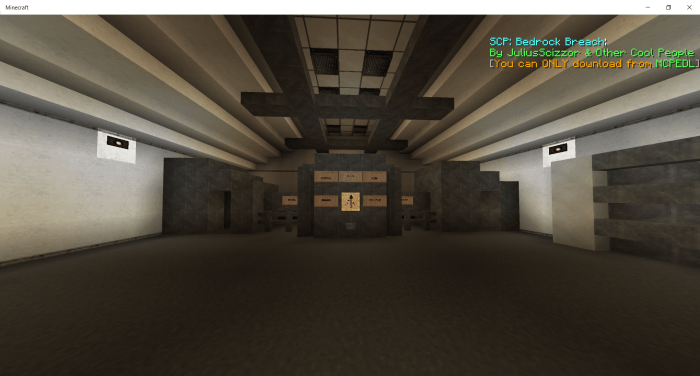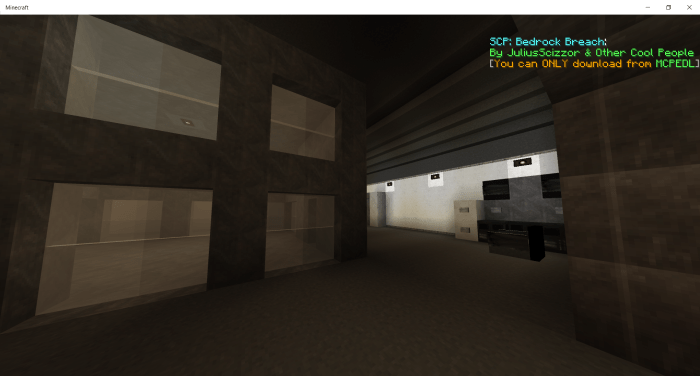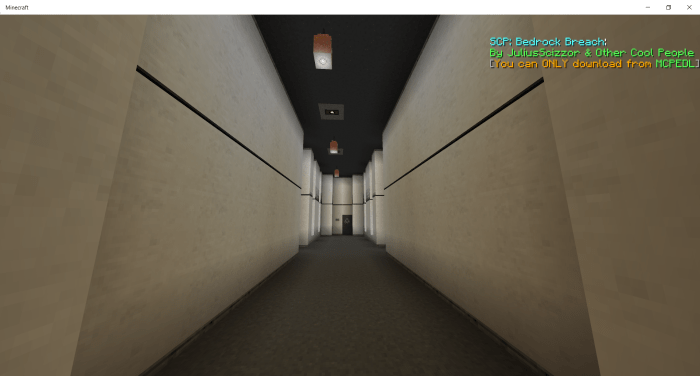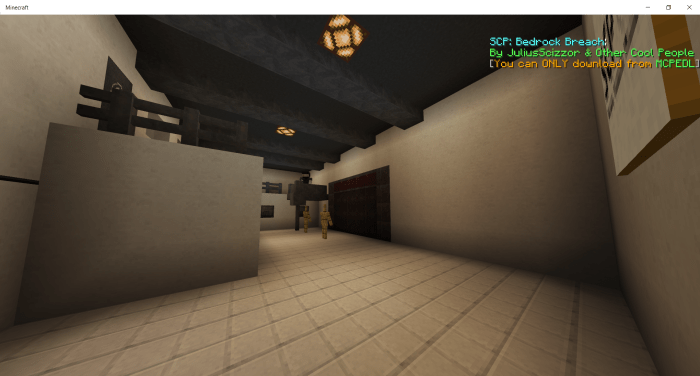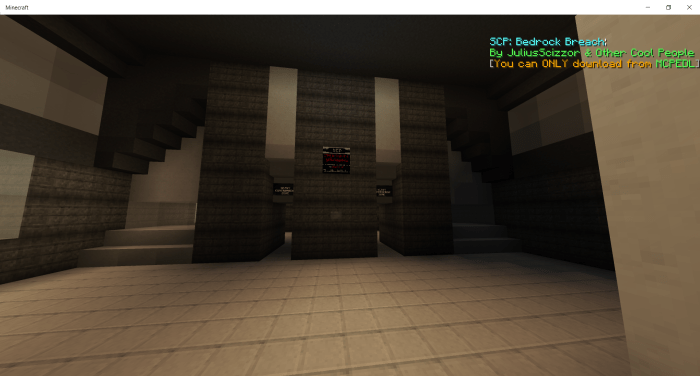 Watch the Trailers!



Select version for changelog:

Changelog
Fixed Issues with the link. PLEASE DELETE THE OLD VERSION AND RE-DOWNLOAD
Installation
Instructions:

You CANNOT re-upload this map anywhere else WITHOUT MY PERMISSION
You MUST credit me and the team if you are using this in any of your content
You CANNOT share the direct link to this map. ONLY the MCPEDL link
How to Use Adfly:
DO NOT CLICK ON THE ADS. If they ask you to "accept" or "allow" something, DONT.Just wait for the skip ad. You can also try do to a Google Search if you're still unsure of how to use adfly