This seed looks normal at spawn until you see the village on a giant mountain. Some houses are where they should be, but most are hanging off a ledge. The Mountains around it are being destroyed by caves.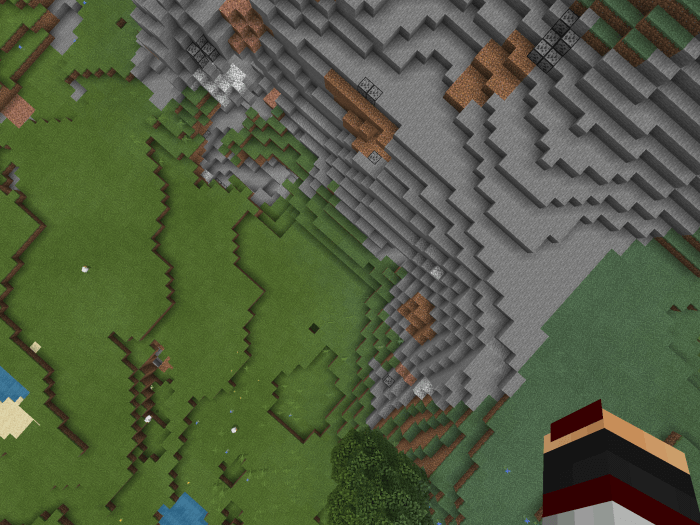 Spawn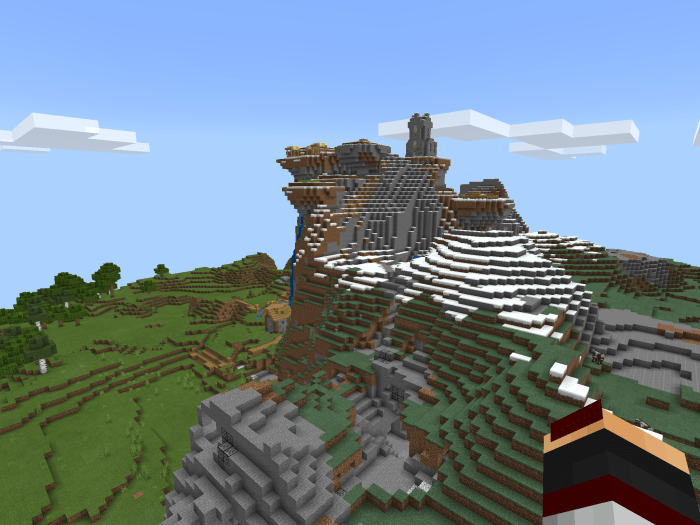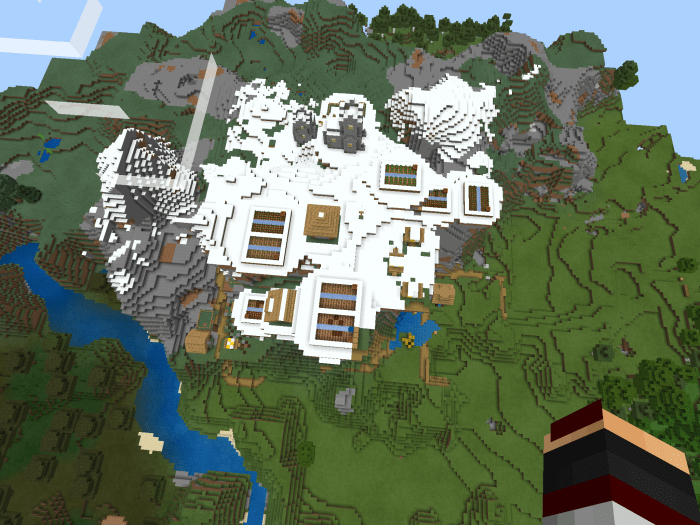 This is the view from above the village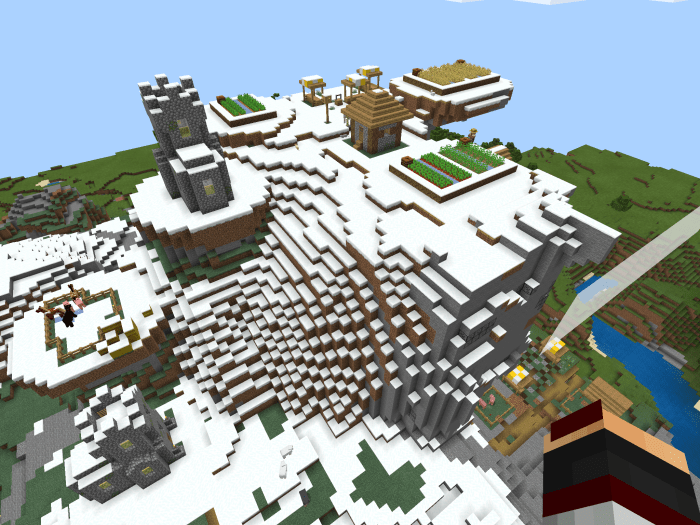 the other angle.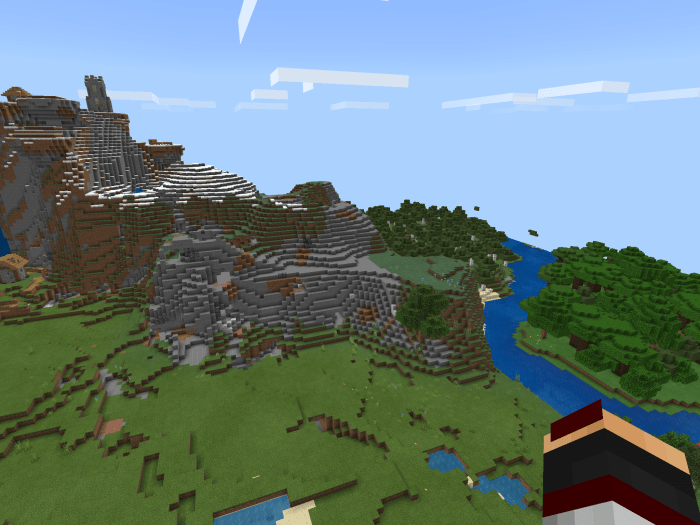 here you can see there are a lot of biomes around the spawn.