Made by BetaSexy(베타) This add-on adds store blocks to Minecraft BE. Try a custom or normal store block. Add this add-on and enjoy it as a single, multi or realm!
※Turn on the experimental play option※
The store block add-on provides two options.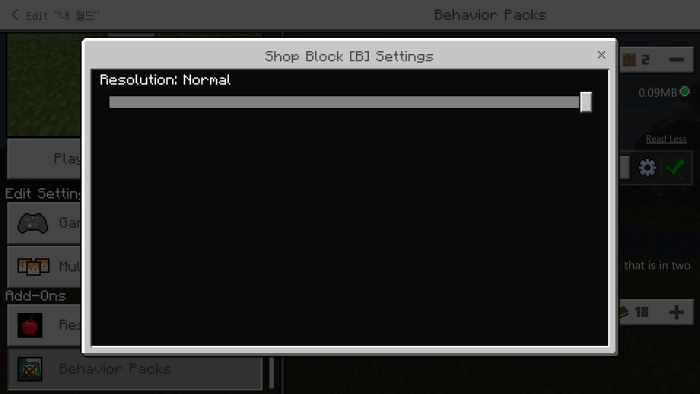 -Custom ( You can customize store blocks in the custom file in subpacks.)
-Normal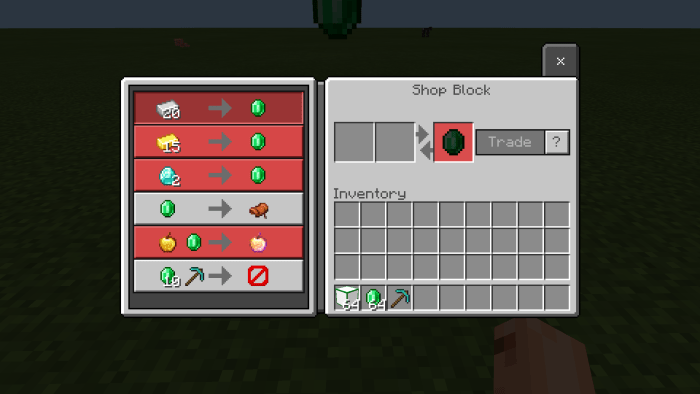 Store blocks can be obtained in command or in creative state.
To use the store block, press the Trade button.
To destroy a shop block, you need a shop block destroy tool.
Use the / function shop_block_destroy command to get a shop block destroy tool.

Destroy the shop blocks by pressing the Shop Block Destroy button.
Please send any questions to Discord Beta#4373
Installation
Next Update
Add New Block!
※Turn on the experimental play option※