Tired of looking for a mod that shows HP but doesn't need script or launcher? Then your search is over. This mod does that work for you. Now, I introduce you my Show HP MOD!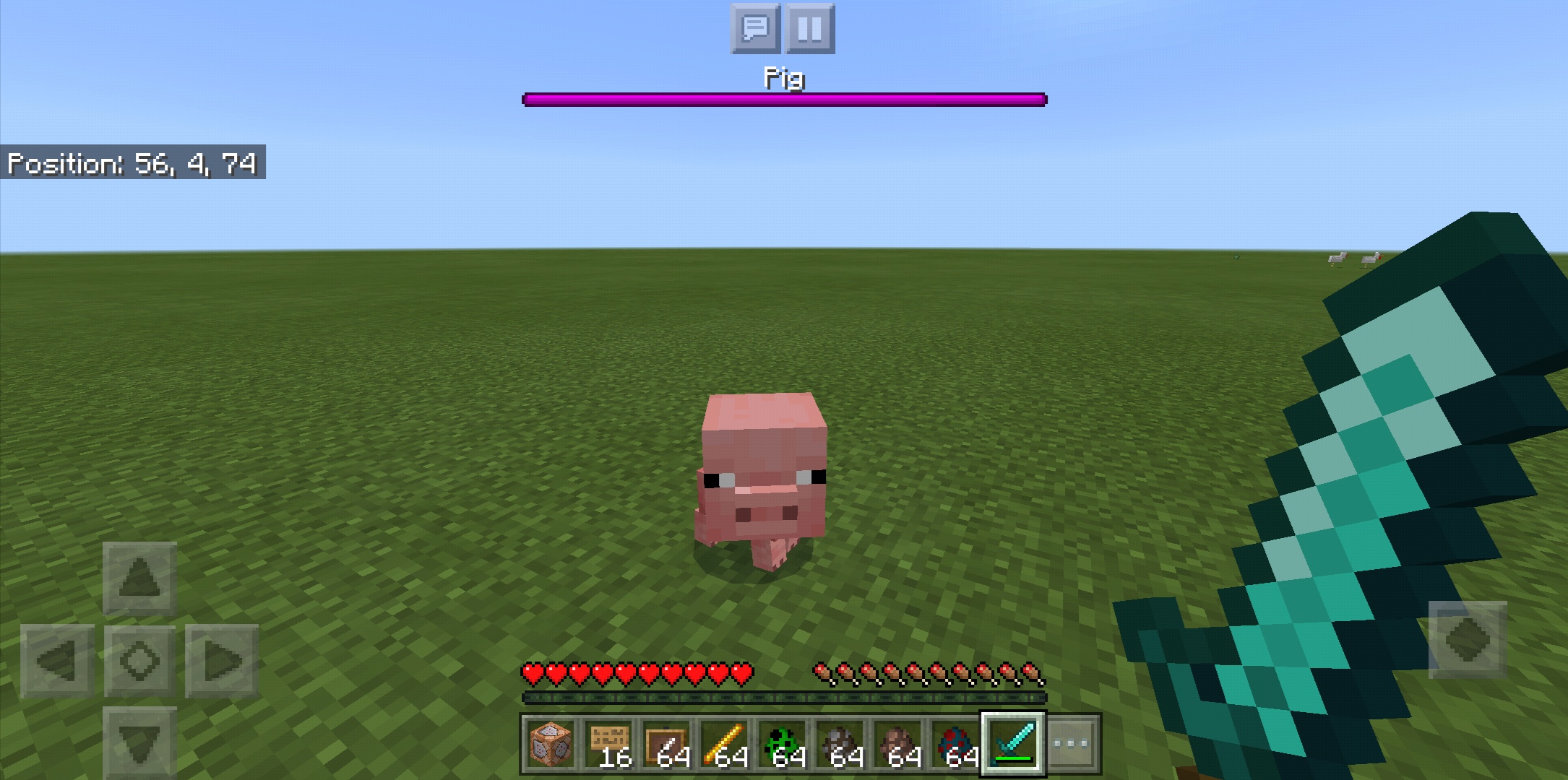 What's up piggy? I see you're very healthy.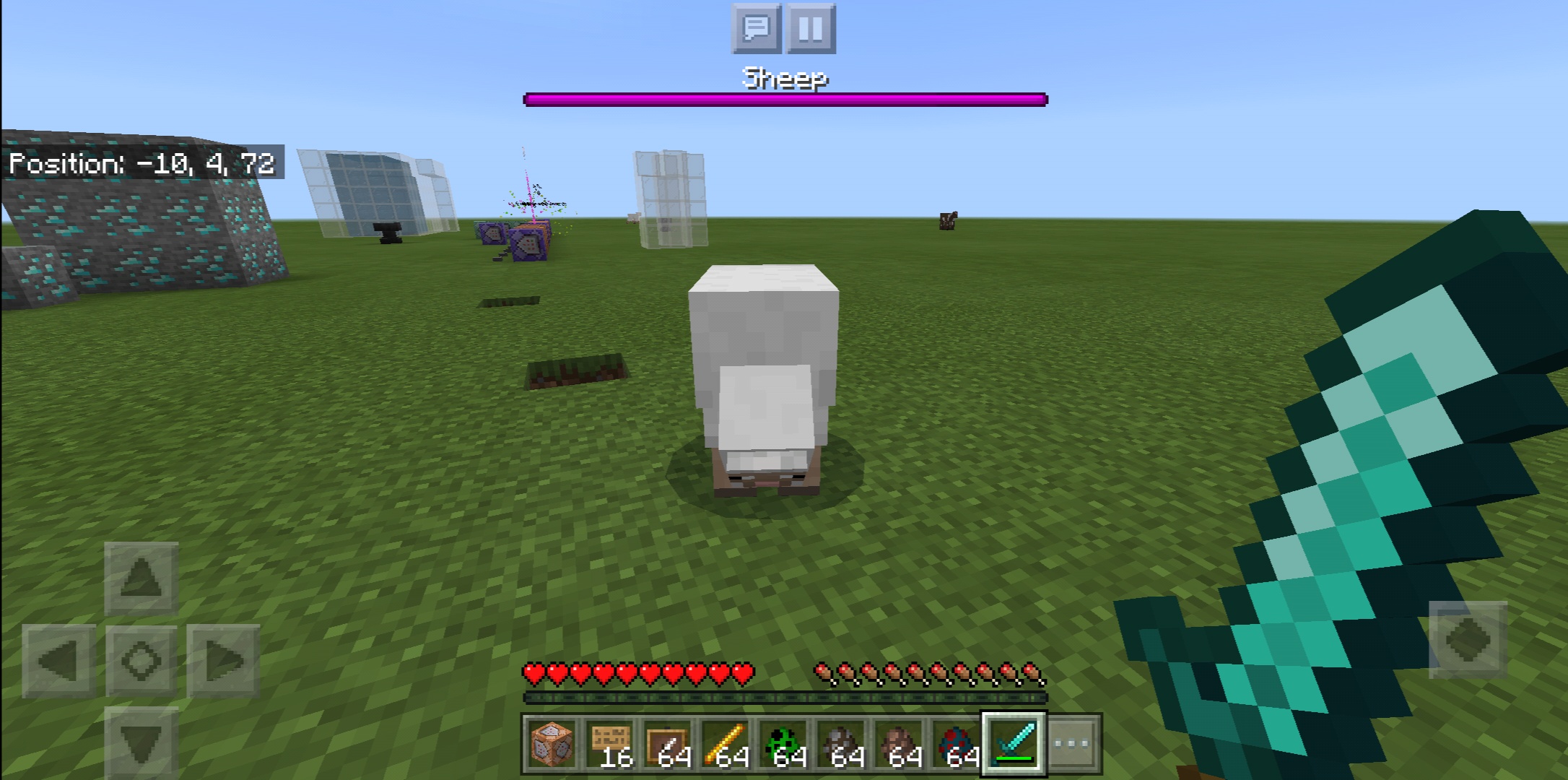 Hello sheep! Don't eat all the grass please.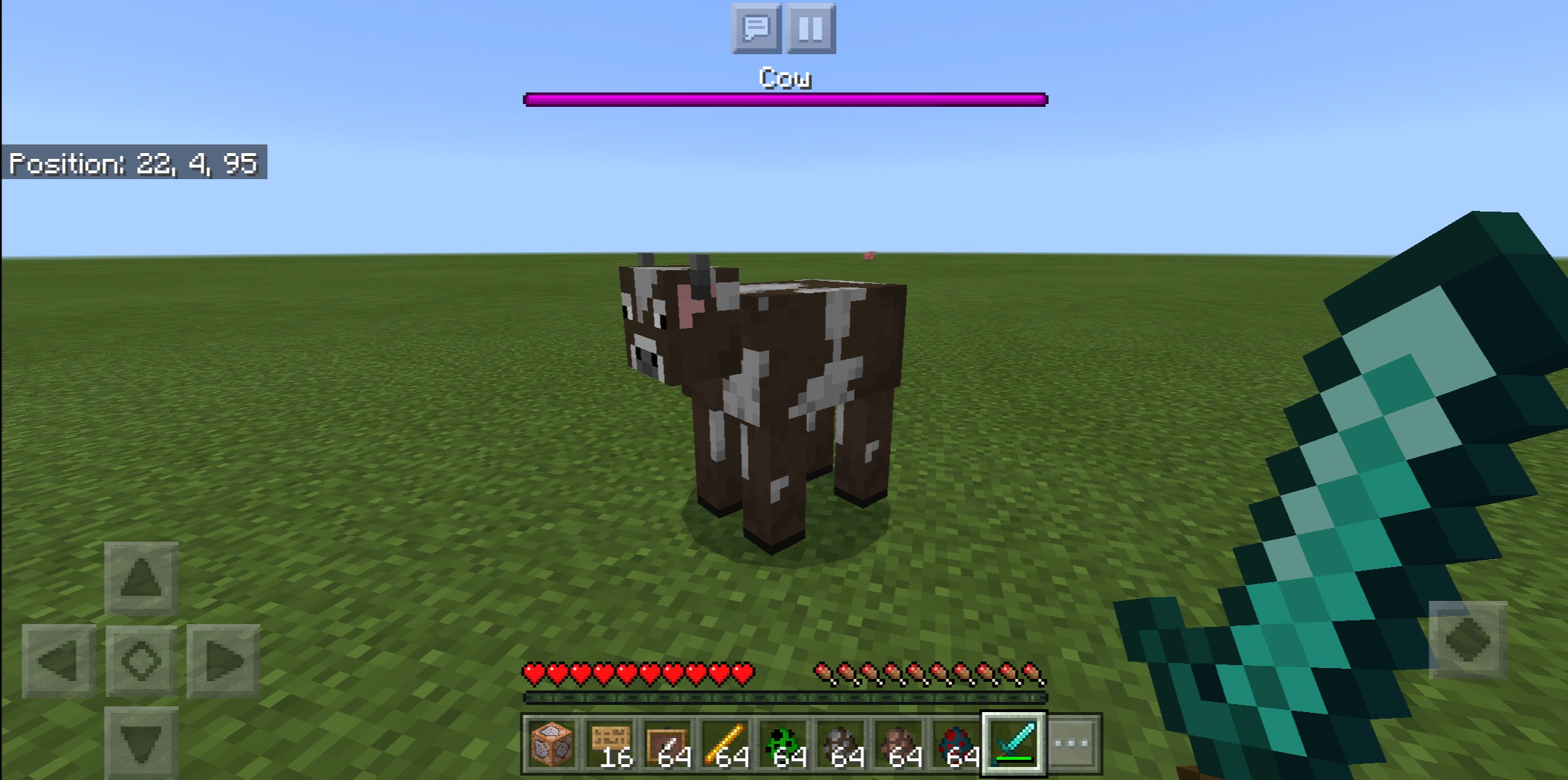 Hi cow! What will happen if I hit you with this?
That is how it looks like. So basically, it's a BOSS BAR. Every time you go near a mob, its HP will show up just like in the pictures.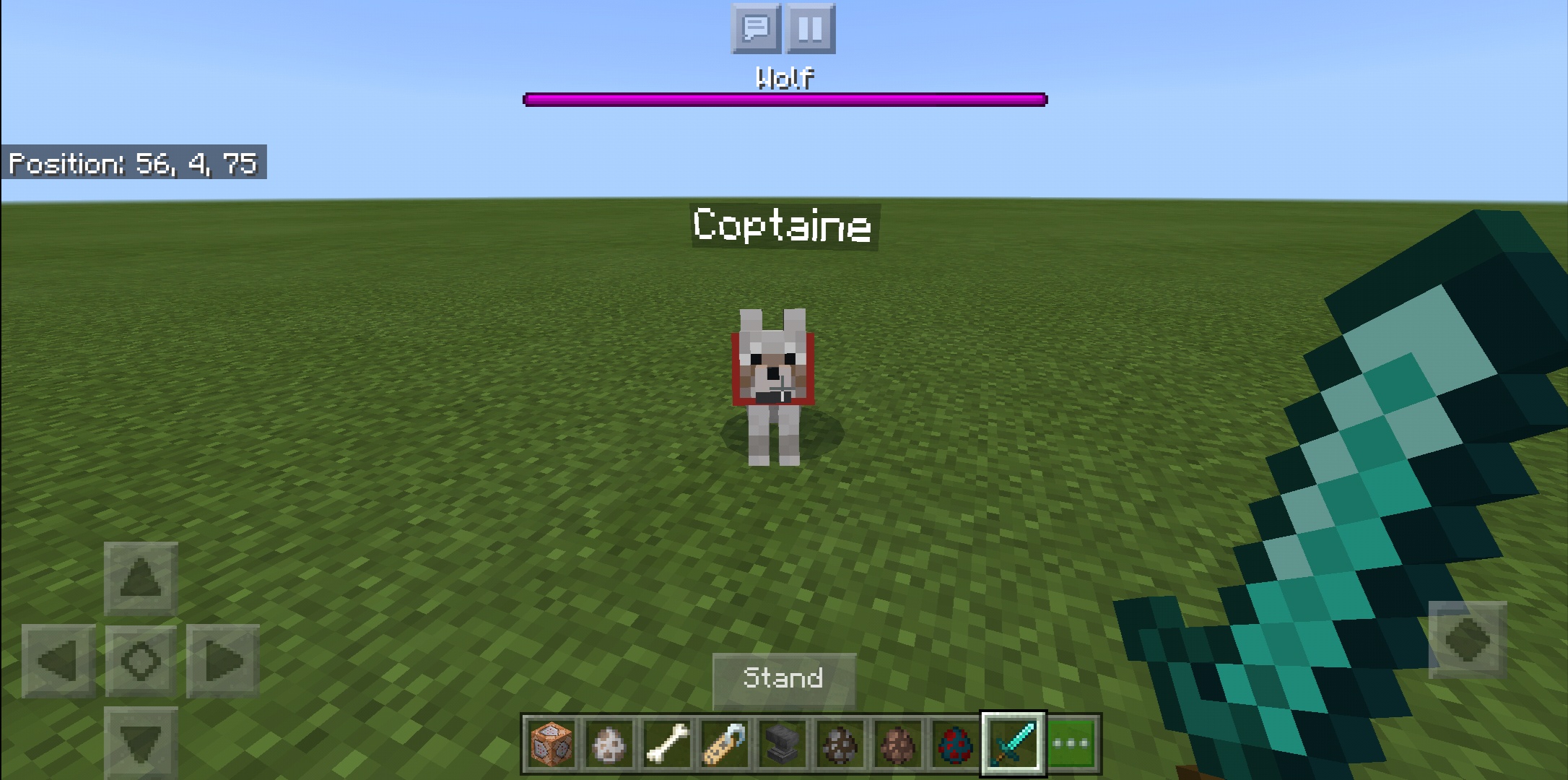 Here is another one. My pet, Coptaine. The beauty of that is you can see your pet's HP. So whenever he is hurt, you can immediately heal him.

Select version for changelog:

Changelog
Now Updated to MCPE/MCBE 1.16+
Added new creatures to the list