This is my first ever add on for Minecraft! This add on adds four different Kyber crystals, five different lightsabers, and two other pieces for the lightsabers. I hope you enjoy the lightsabers add on!
Subscribe to my YouTube! https://www.youtube.com/channel/UC1fELOLwoj2WcSVVgOgLTRg/
Here are all of the lightsabers and Kyber crystals:

Blue Lightsaber, Blue Kyber Crystal, Red Lightsaber, Crossgaurd Red Lightsaber, Red Kyber Crystal, Green Lightsaber, Green Kyber Crystal, Purple Lightsaber, Purple Kyber Crystal
Here are all the lightsabers and their pieces:

Blue Lightsaber, Green Lightsaber, Red Lightsaber, Crossgaurd Red Lightsaber, Lightsaber Handle Piece, Lightsaber Crossgaurd
Lightsabers do 12 attack damage and the crossgaurd lightsaber does 14 attack damage.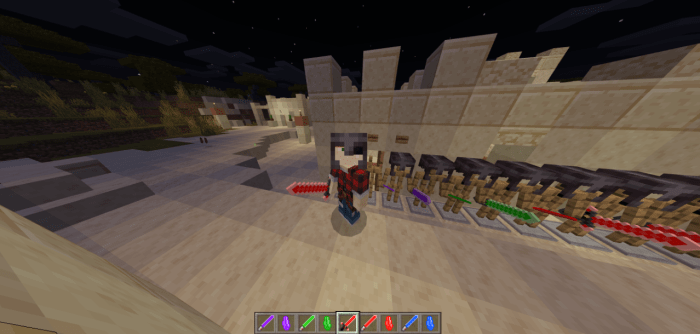 Crafting recipes:
Blue Kyber Crystal and Blue Lightsaber: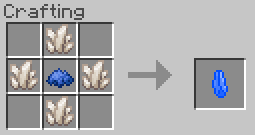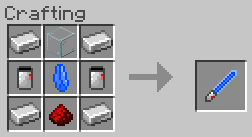 Red Kyber Crystal and Red Lightsaber: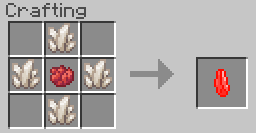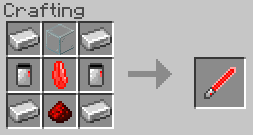 Green Kyber Crystal and Green Lightsaber: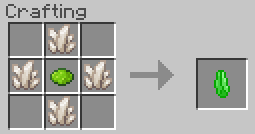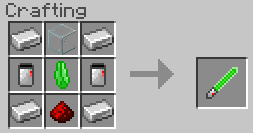 Purple Kyber Crystal and Purple Lightsaber: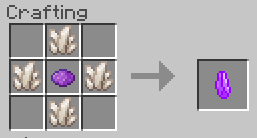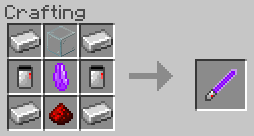 Lightsaber Handle Piece and Lightsaber Crossgaurd: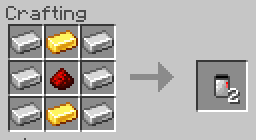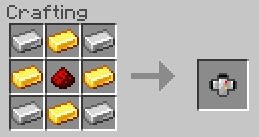 Crossgaurd Red Lightsaber: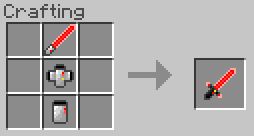 Select version for changelog:

Changelog
Version 1
-Added 4 Lighsabers (Blue, Red, Green, and Purple)
-Added 4 Kyber crystals (Blue, Red, Green, and Purple)
-Added lightsaber handle piece and crossgaurd
-Added crossgaurd lightsaber (Red)
Installation
Download the .mcpack files (both of them!) and open them. When you open them, they should upload into Minecraft. Make sure they are both loading when you play. Have fun!