A long time ago, a scientist tried to create other bosses to the game, ended up failing the experiment and created a three headed aquatic boss! And it's your job, to stop it!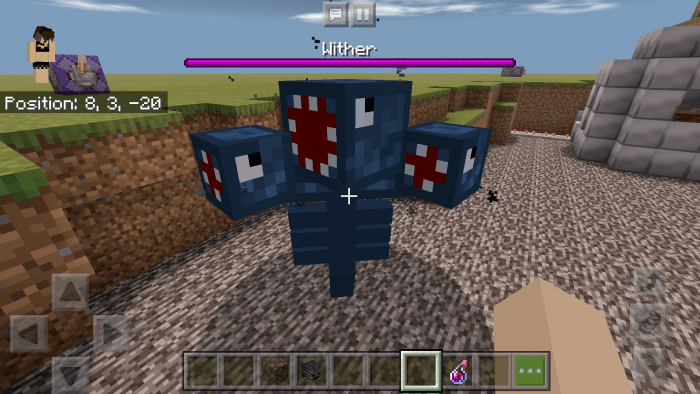 Name: Squid Boss
Has 900 HP
Attacks: Iron Golems, Snow Golems, Ender Dragons and Players.
Shoots Wither Skulls.
Now a custom entity.
Loot:
Version allowed: 1.16 (Turn on Experimental Gameplay for better experience.)
Weakness: Diamond Sword-Sharpness level 5 and Unbreaking level 1 / Netherite sword with Sharpness 2.
Toughness: Relies on brute force.
This is how the Squid Boss looked like in-game. It may be hard to tell how it looks like, just because I used Assistive Touch to take a screenshot of it. It's hard, I tell you!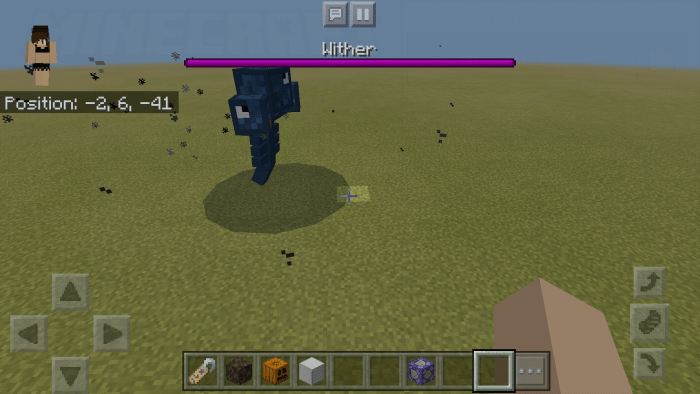 But, you get the point, guys...
Here's an example of the Squid Boss attacks not even close to scratching a dent on the Iron Golem! Like I said, it's attacks are kinda sloppy...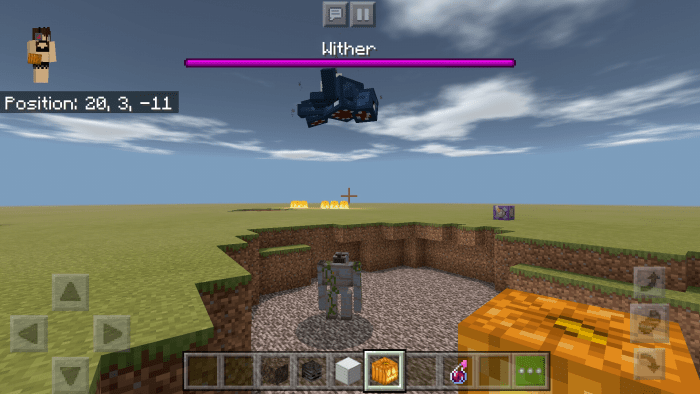 Prior to 1.0.1 Update (Last Update), we've added in other mobs to make this Add-on a tad bit more fun to experience.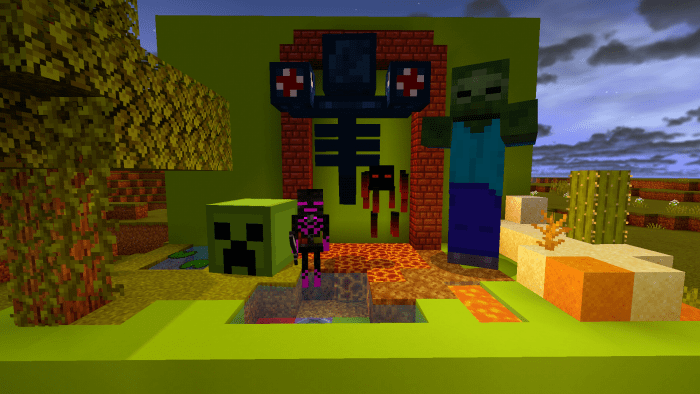 Mobs in the screenshot above:
- Hybrid Skeleton
- Squid Hybrid Boss
- Creeper Slime
- Mini Giant (Requires verifications)
- Blaze Necromancer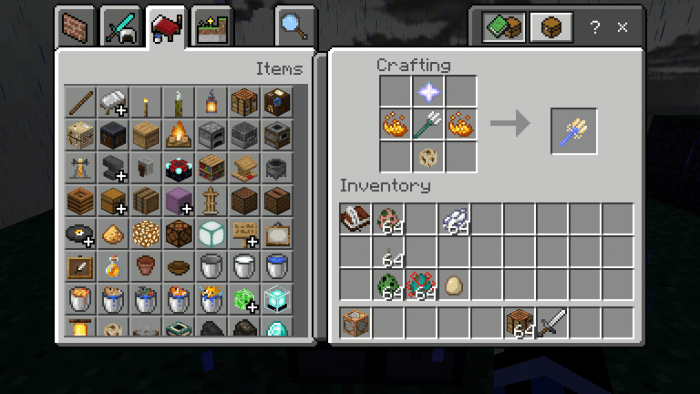 • Crafting recipe for a strong weapon against the mobs in this Add-on (Requires verifications)
Here are the specialties for the mobs!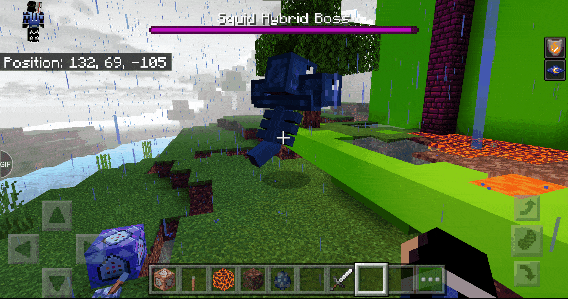 • Squid Hybrid Boss is scared of its own kind (Bugged)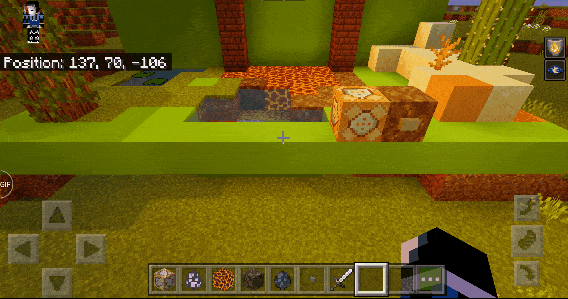 • When Hybrid Skeleton is struck by lightning, has a slight chance it'll change into an Enderman on a 5-hour energy drink, unless it gets struck directly..
You are allowed to:
Use this addon to challenge other people's addons.
Review this for a video. Give me credit in the description to any of my social media.
Use this addon for your survival series.
You are not allowed to:
Modify the behaviors/ textures of the mob! I'm always watching...
Don't try this addon on Beta versions of the game. It's advised to always use this addon on full versions of the game.
Disclaimer: This Add-on was made prior to update 1.14 (not beta), so.. somethings might break..
Select version for changelog:

Changelog
- Added four more new mobs and one new item.
- Added ability that Squid Hybrid Boss would be scared of its own kind (bugged feature, will be fixed in the future)
- Added a feature where Hybrid Skeleton would turn into an Enderman that's on a 5-hour energy drink.
- Tweaked a couple of size changes, especially for the Mini Giant (Requires verifications).
Installation
Use either Ad.Fly or Mediafire links. Do not use other links from unknown sources, as that can rewrite my work and suspend it.