This pack is created to change your  vanilla shields into Minecraft blocks ! (with your choice). Already 16 unique Textures are available in Sub-packs and you can choose which you want.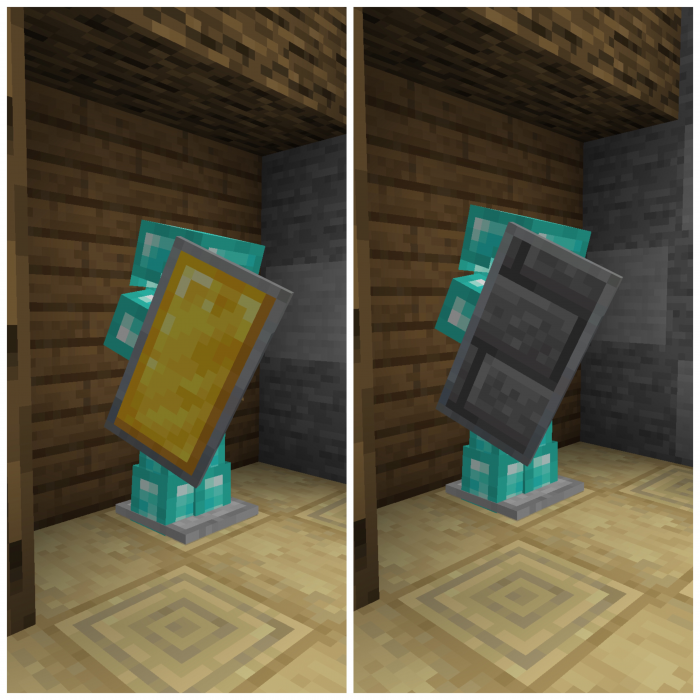 list of available Blocks :
-Grass
-Stone
-Diamond
-Iron
-Oak log
-Gold
-Emerald
-Smooth stone
-Redstone
-Cobblestone
-Stone bricks NEW
- ice NEW
- sand NEW
-polished andesite NEW
-polished diorite NEW
-polished granite NEW
i'll design other blocks for shields on next updates too! also , tell me your feedbacks about the pack please !♥️❤️♥️
How to change texture for shield :
1. click on the pack ( you have to Add it to Active packs First ) you will see a "Settings" button.

2. now you can switch between Textures easily!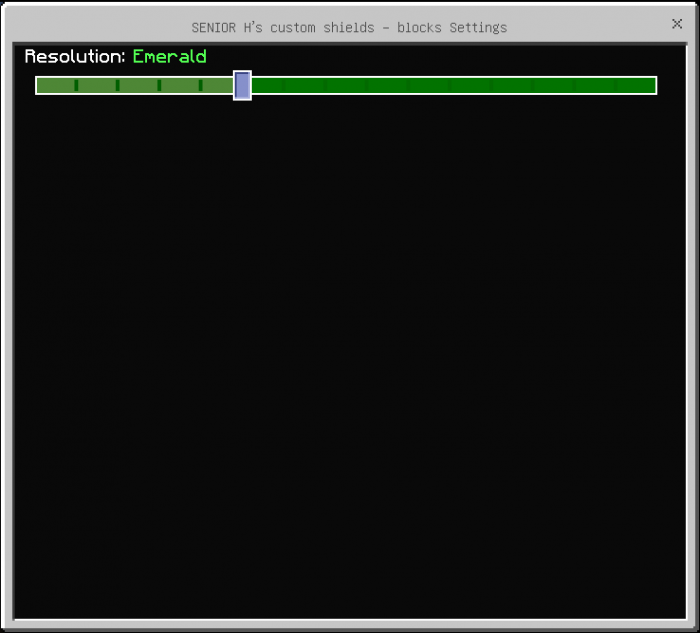 Select version for changelog:

Changelog
VER 1.2.0 Change log :
- added 6 new block textures 
- fixed some texture bugs 
Installation
 first step : 
click on "Download the pack now!"
check the captcha , if another page opened , close it , it's an AD
first wait 10 seconds , then get the link
When you click on Download , another page will be opened, close that , it's an ad
Your done !
Second step:
Download and import the pack
add to a world
enjoy the blocks on your shields !