Want a fresh new Sumo world to play with your friends?
Sumo Champions is as it says "sumo" but with a TWIST! You see its a tournament like game, it works so 4 players start off in the tournament and you get matched with someone random and depending on whether you lose or not you move on or not and the winner is crowned as the "SUMO CHAMPION!"
Will you be the Sumo Champion?!
My Socials:
Join my Discord server to see my other worlds and hang out with the community - https://discord.gg/JYpsSFkNJk
Check out my Youtube channel - https://www.youtube.com/channel/UCmBGDyIIkFsabnMqzXEGV_w
Sumo Champions was a fun minigame I made in a challenge! The challenge was to create a sports game in a week or less! I created this game in 4 days! At the end of the challenge, my friends and I played the game and we loved it! I think this is the ultimate party and/or competitive game!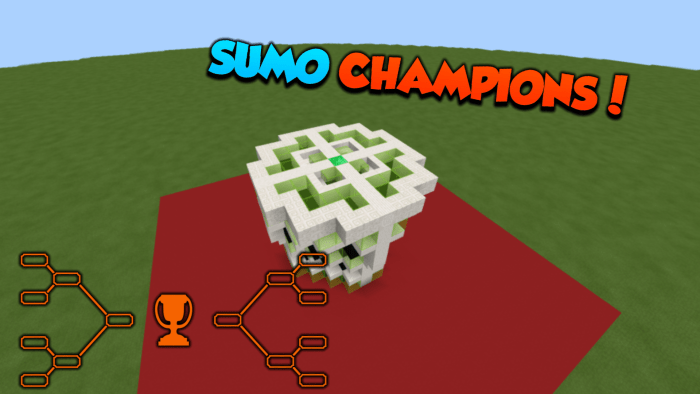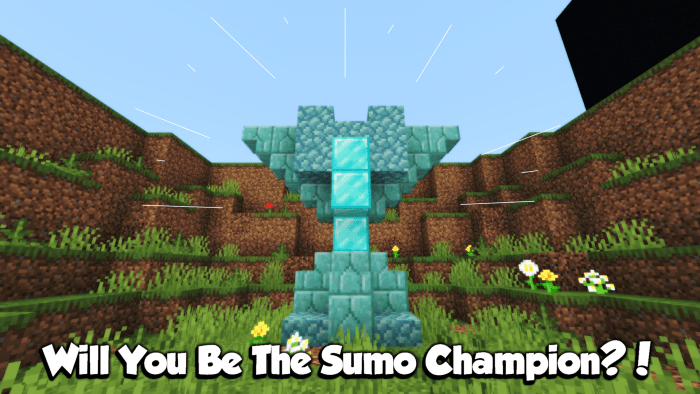 Select version for changelog:

Changelog
Changed the brief description to include my socials and to sound better.
Installation
WHAT YOU NEED: The only thing you need to download this world is a computer and a copy of minecraft bedrock edition.
HOW TO DOWNLOAD: The download link is through Linkvertise, please don't mind this inconvenience as it is how I monetize the map which helps support me. Once you have the SumoChampions.zip file make sure to rename it to SumoChampions.mcworld then double click it to open up the world.
Thanks for installing Sumo Champions means ALOT!